February 16, 2016 | No Comments » | Topics: Animals, Heartwarming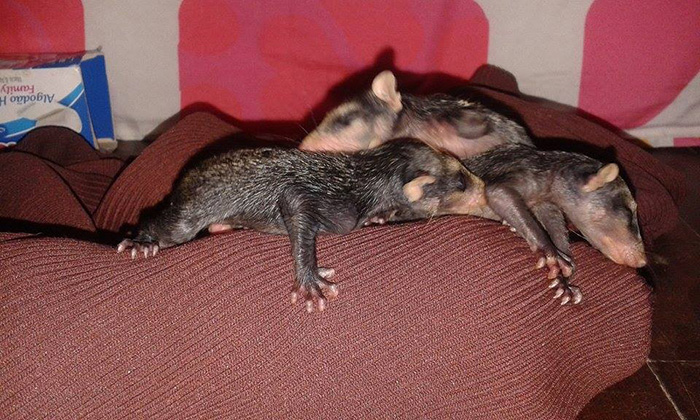 Dog trainer Stephanie Maldonado is used to all of the amazing qualities dogs posses, although even she was shocked by her dog's most recent act of kindness. About a month ago Maldonado came across a litter of tiny baby opossums that had been abandoned after their mother was tragically killed on a property.
Maldonado knew she needed to help, so she swooped the little opossums up and went to work trying to save their lives. The only problem was, they were so young they hadn't even opened their eyes yet and Maldonado wasn't doing so well nursing them on her own. That was until her dog Pretinha came to the rescue.
Pretinha knew exactly how to care for the tiny baby opossums, she nursed them, cuddled them and gave them all the love their mother would have. It wasn't long before the opossums began to gain strength, at which point they found a new favorite hobby: climbing on Pretinha's back and going for piggyback rides.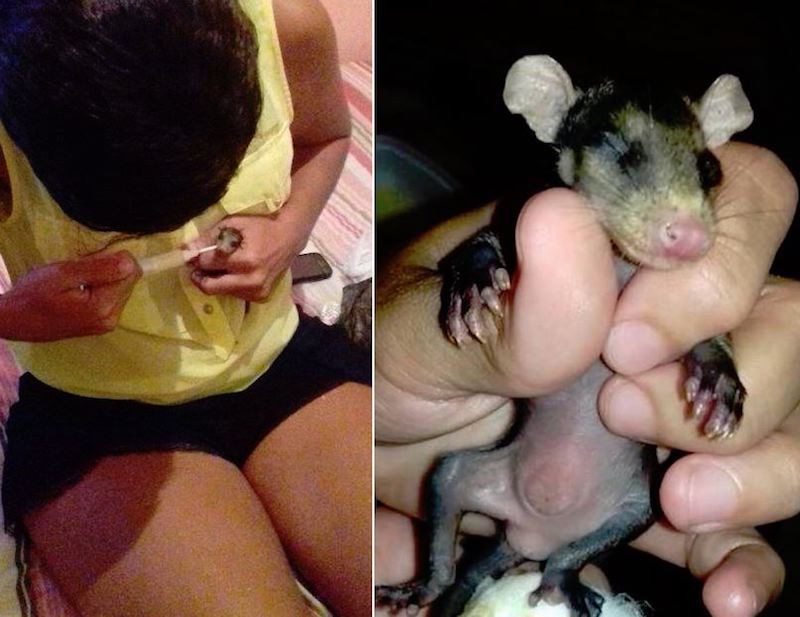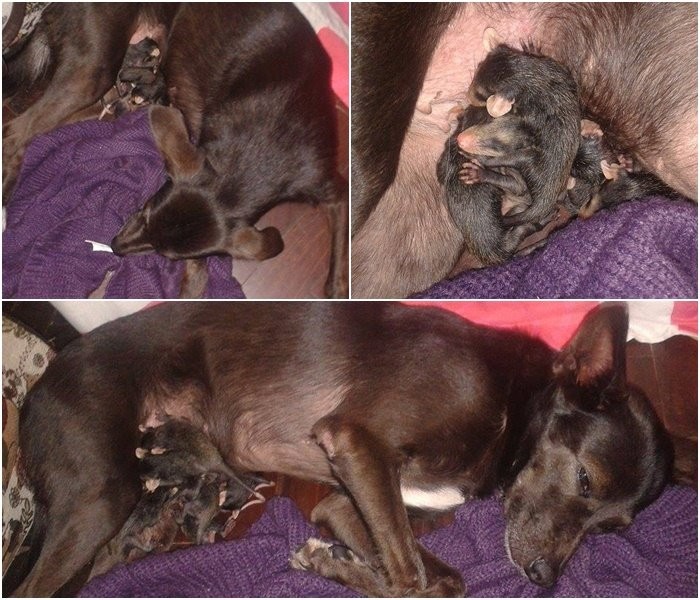 Maldonado writes on Facebook, "It's very nice to see all the care that she has with them, licking them all the time and nestling them."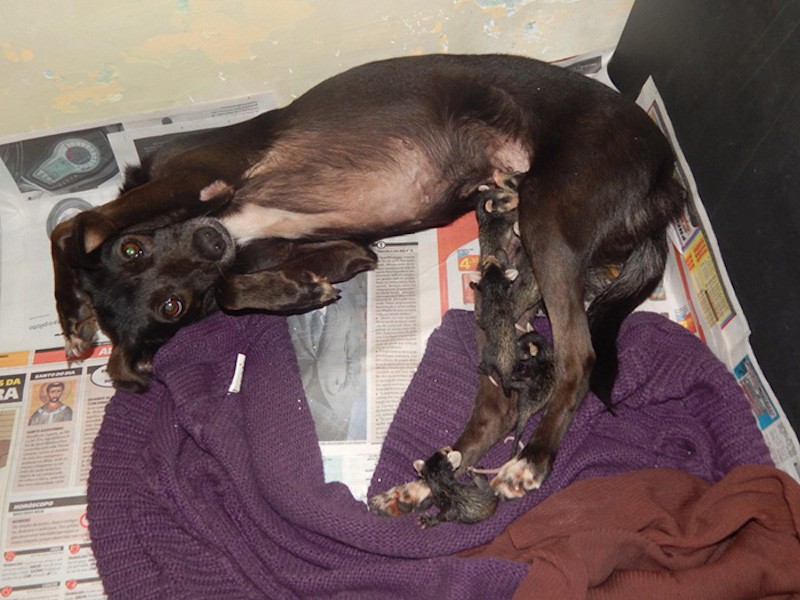 Thanks to Pretinha, the opossums quickly gained strength.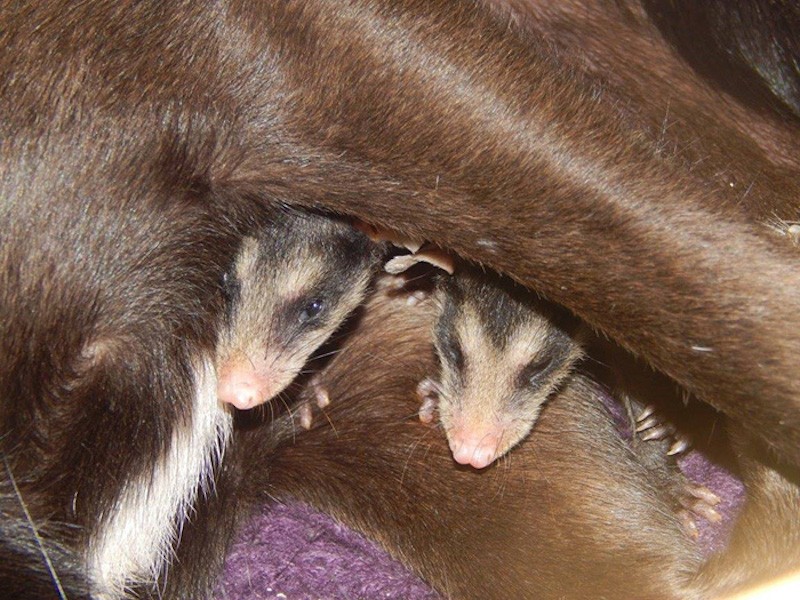 Perhaps most incredibly though, the dog is more than happy to embrace her adopted litter's instinct to climb atop their mom.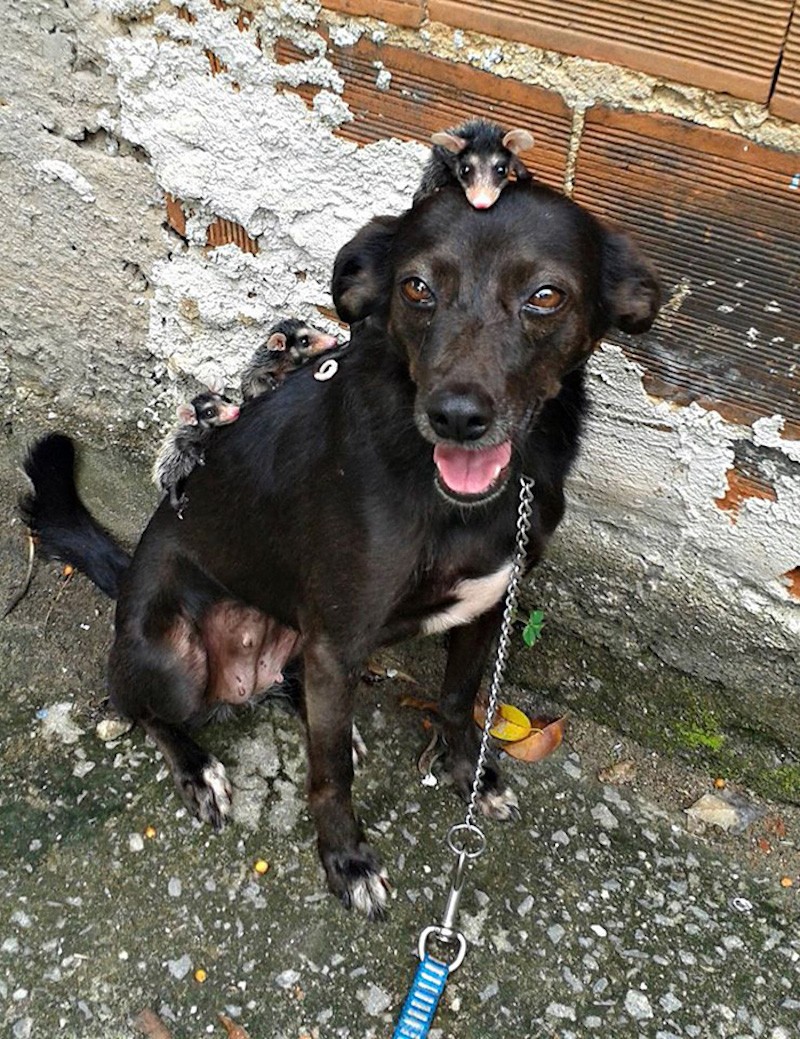 The plan is to return the opossums back to the wild as soon as they are ready, although it may be hard to break this unlikely family apart!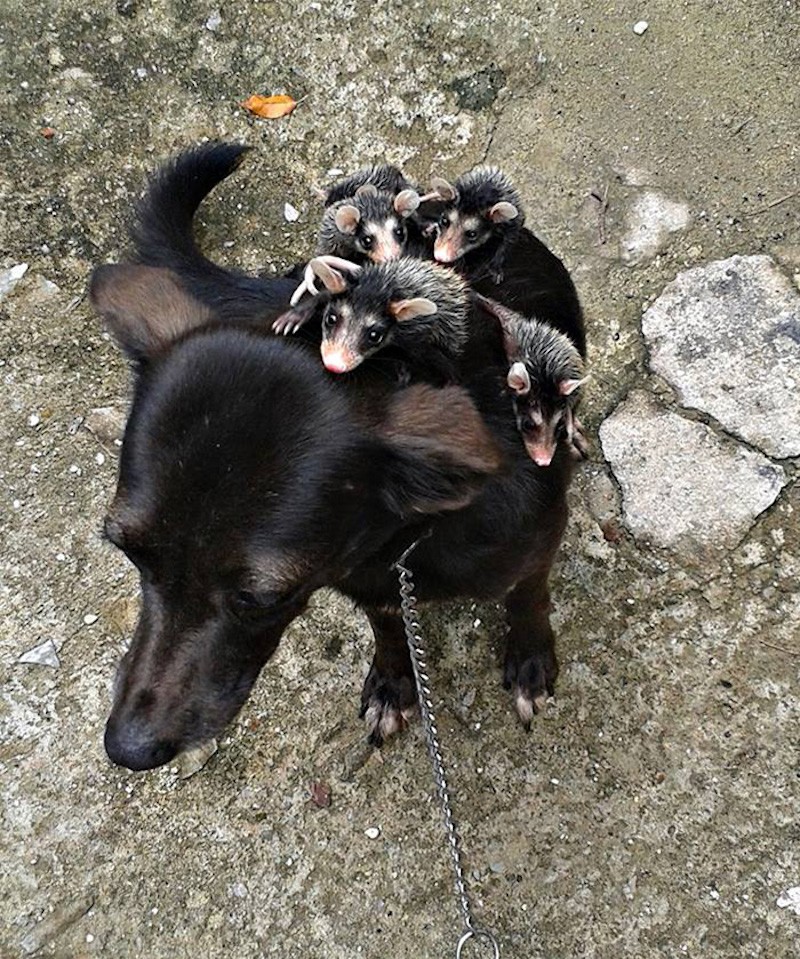 Watch adorable video of baby opossums riding on Pretinha's back:
Então bora fazer um passeio com a Pretinha e os Gambázinhos kkkk <3 <3 <3For licensing and usage, contact licensing@viralhog.com

Posted by Stephanie Maldonado Adestramento de Cães on Friday, January 29, 2016
Comments