February 25, 2016 | 1 Comment » | Topics: Heartwarming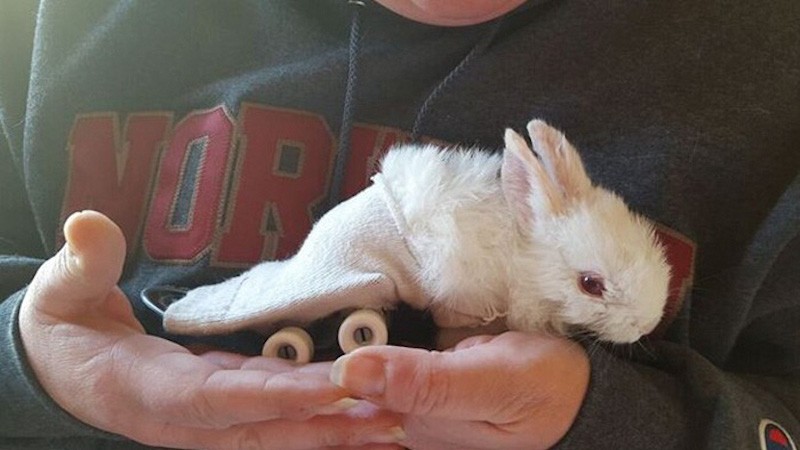 When a farmer from Overlook Acres in Amsterdam, New York, USA, found a paralyzed baby bunny frozen stiff in the snow, he knew he had to act fast. It is believed that the bunny was dragged out of his nest box and bitten by an older rabbit, and as a result the little bunny nearly lost his life.
In most cases, this sort of injury results in the animal being put down in order to prevent any pain or suffering. This bunny, now affectionately named Wheelz, was different. The farmer explained on Facebook, "He managed to still pull himself around the floor and was moving faster than the other babies."
After witnessing the bunny's sheer determination to survive, the farmer decided there was something he could do to give him the quality of life he deserved. And so he put together this tiny skateboard wheelchair for only $1, allowing Wheelz to cruise around and enjoy life. The results are incredible; you can practically see the bunny smiling as he rockets around on his skateboard wheelchair.
The photo below was taken of Wheelz after he was first brought in from the cold. The farmer wrote: "We spent quite a bit of [time] warming him up and getting his body temp up."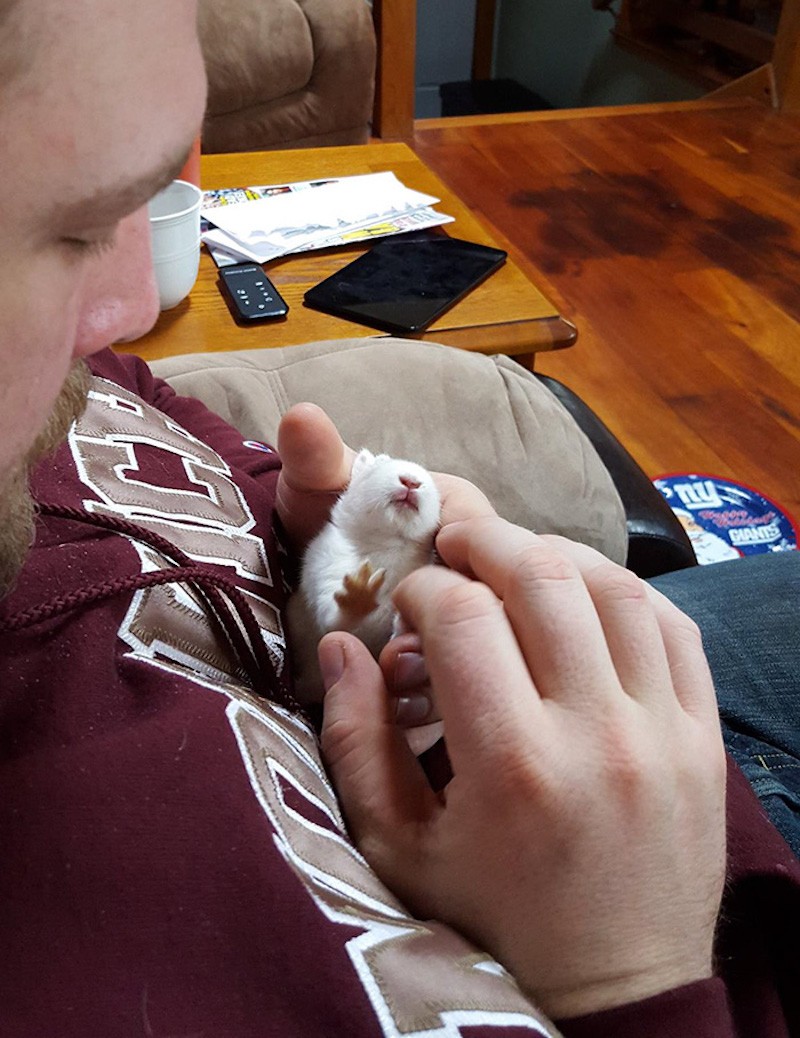 The farmer shared on Facebook, "Just because you raise an animal to consume does not mean that you don't provide that animal with kindness, compassion, and the best living environment you can provide." 
"[Wheelz] is as happy as can be and loves his speed" 
The farmer is clearly smitten with his new pal. He affectionately pens, "Wheelz has his forever home."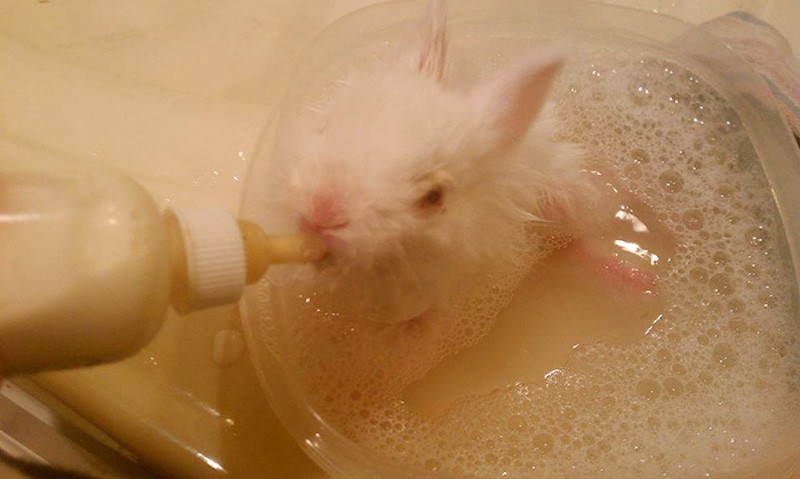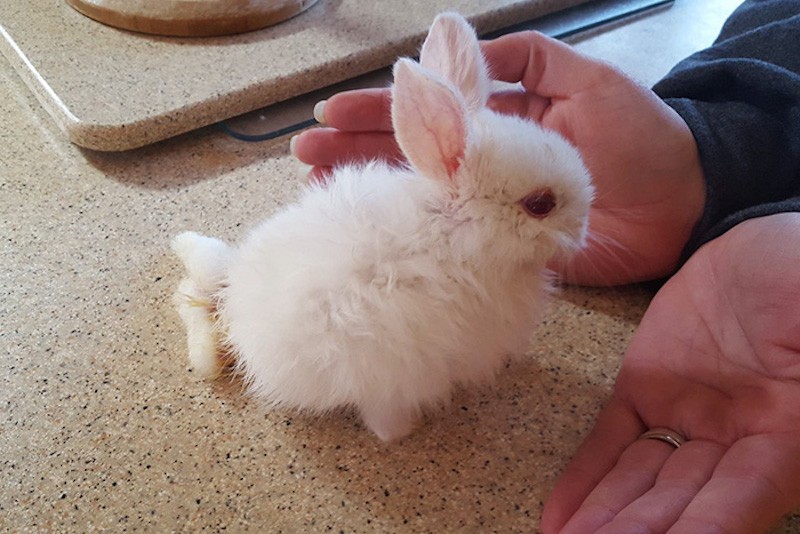 Watch This Video To See Wheelz in Action:
One Response to "Owner Makes Skateboard Wheelchair For Paralyzed Baby Bunny"
John Says:
March 9th, 2016 at 2:42 pm

It's a cute story, but it has a sinister ending. The rabbit was a bi product of a rabbit meat farm, denied medical care until it was to late and it died.
Comments