March 10, 2016 | No Comments » | Topics: Animals, Heartwarming
Frida, Costela, Mel and Isabelle had a hard start at life. All four of these precious pups endured abuse and betrayal while living on the streets of Brazil. Thanks to their coach Andrea Beckert from the Association of Animal Wellbeing they now have a new chance at a happy, healthy life.
Beckert worked with the dogs for months in order to train them to be 'ball boys/girls/dogs' at the 2016 Brazil Tennis Open. The results were even better than expected. These adorable dogs decked out in colorful accessories received more attention than the actual tennis players. Not just because they are so dang cute, but also because they are excellent at their new job.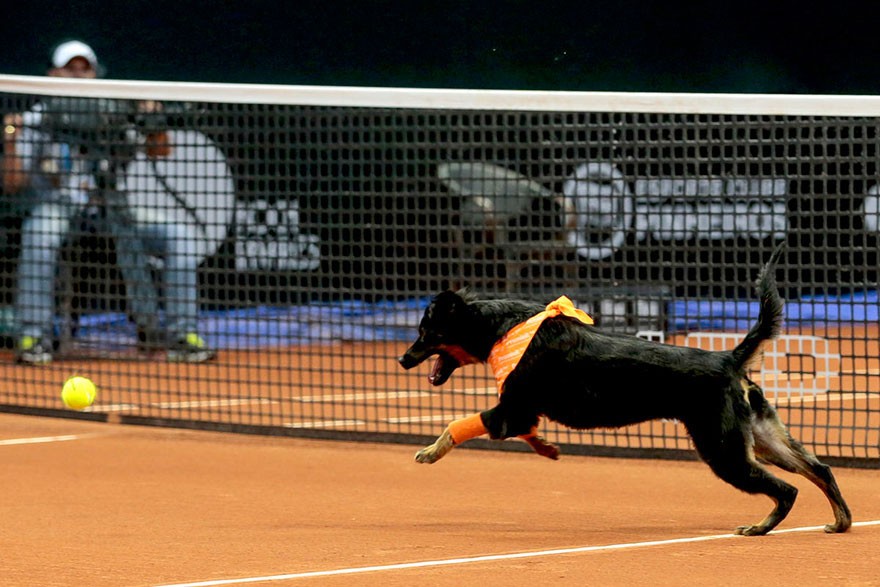 Beckert said, "These are dogs that were mistreated. We want to show that abandoned dogs can be adopted and trained."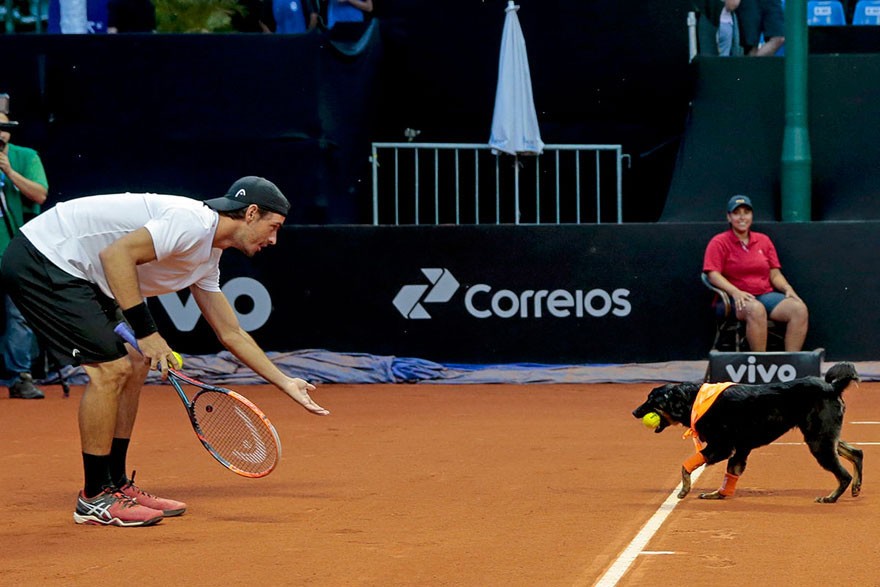 Players intentionally missed a ball or two just to see the cute dogs in action as they retrieved the ball and brought it right where it was needed.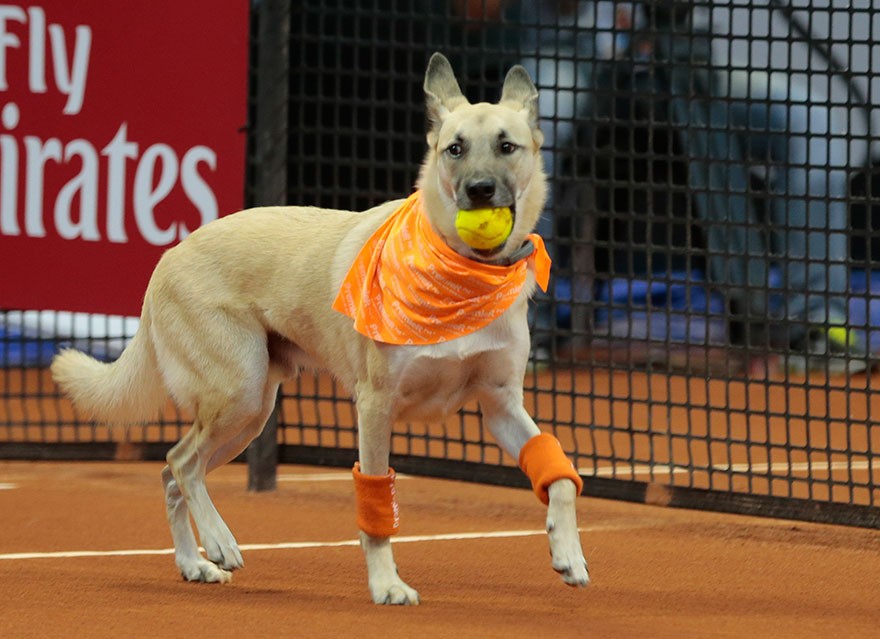 "It's not easy to get a dog to only pick up the lost balls, and then to give them up!" But these dogs rocked it out on the court.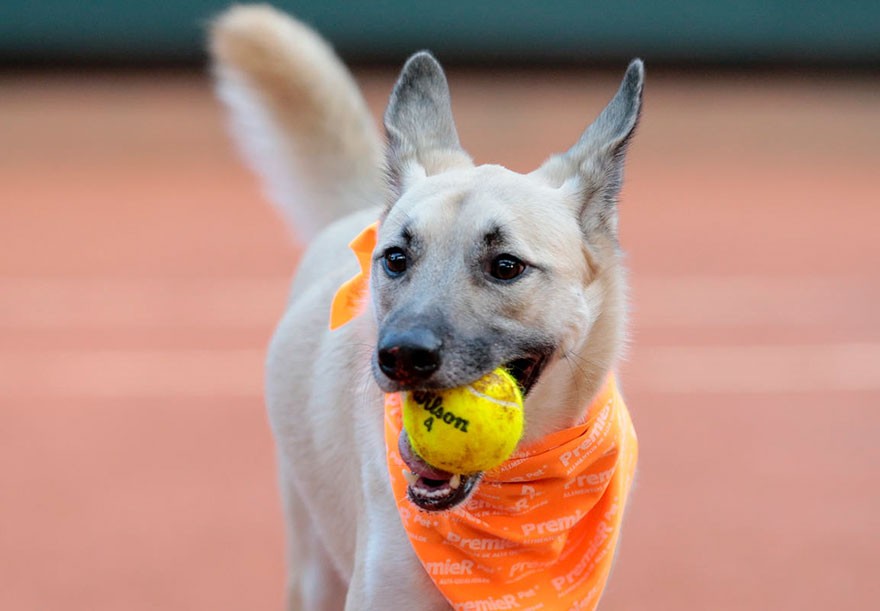 Watch the cute 'ball dogs' in action:
Comments