April 4, 2016 | No Comments » | Topics: Animals, Uplifting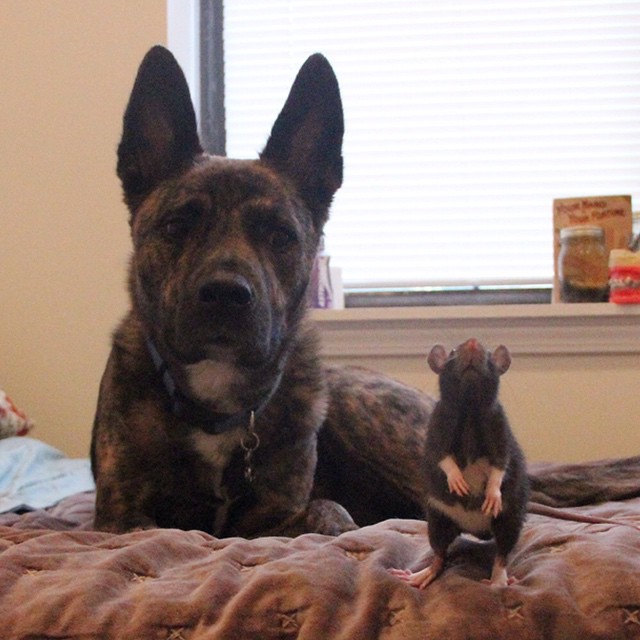 Osiris is a 3-year-old Dutch shepherd therapy dog that befriended a 3-month old rescued pet rat named Riff Rat. The pet rat and therapy dog don't just tolerate one another they are real life best friends forever.
Riff Rat had a rough start, and was rescued at only 4 weeks of age in pretty bad shape. He was nursed back to health with a syringe and plenty of love from kind-hearted humans as well as Osiris the gentle giant therapy dog. Dutch shepherds are well known for their ease of training and obedience, but Osiris takes being a great dog to a whole different level. Osiris allows Riff Rat to crawl inside of his mouth and clean his teeth, and no one even worries that the dog will make a snack out of the little rat.
Osiris' owner writes on @osirisandriff Instagram, "Riff Ratt really likes licking the inside of Osiris' mouth. I'm sure you all are wondering if we're afraid Osiris will eat Riff – NOPE! Osiris has helped foster and care for dozens of animals and he is the gentlest dog I've ever met."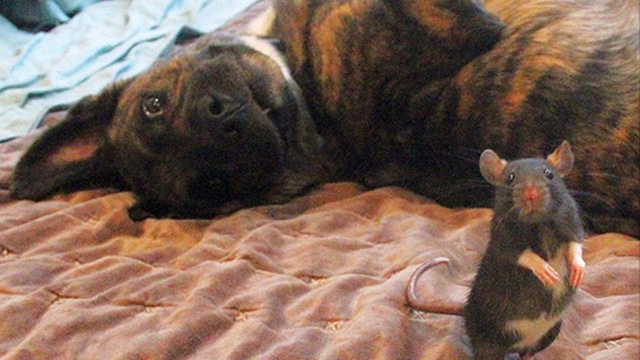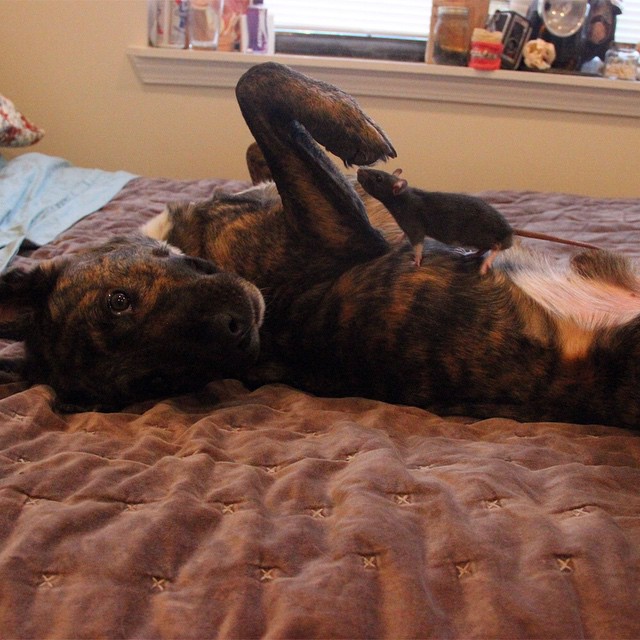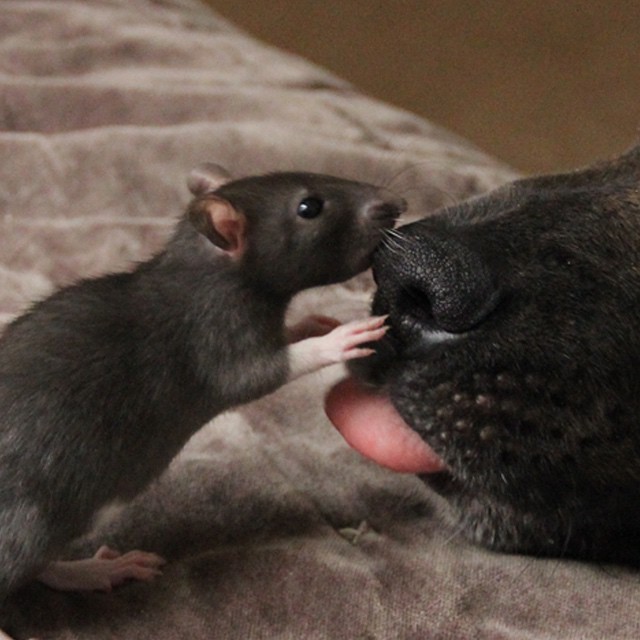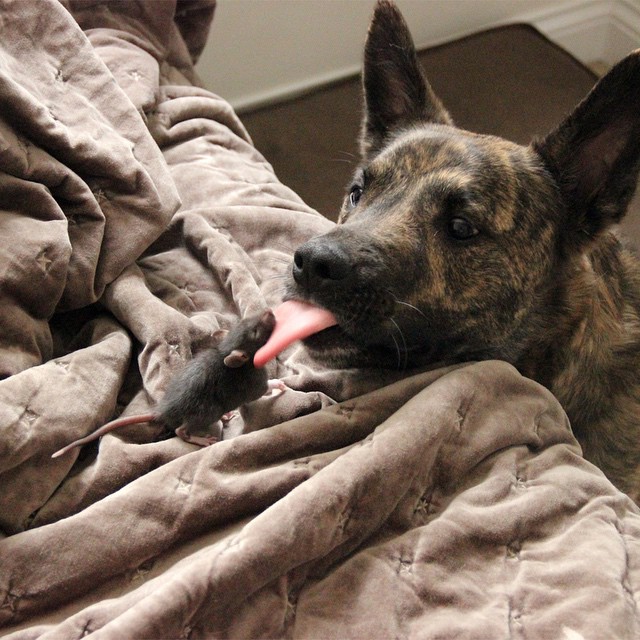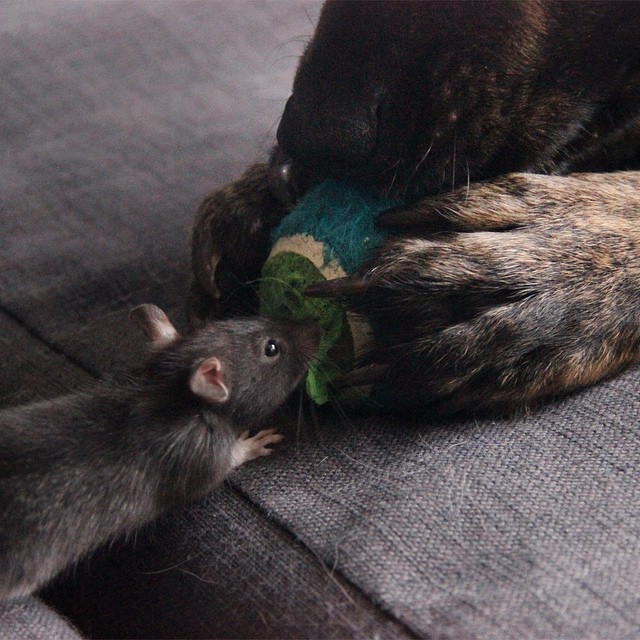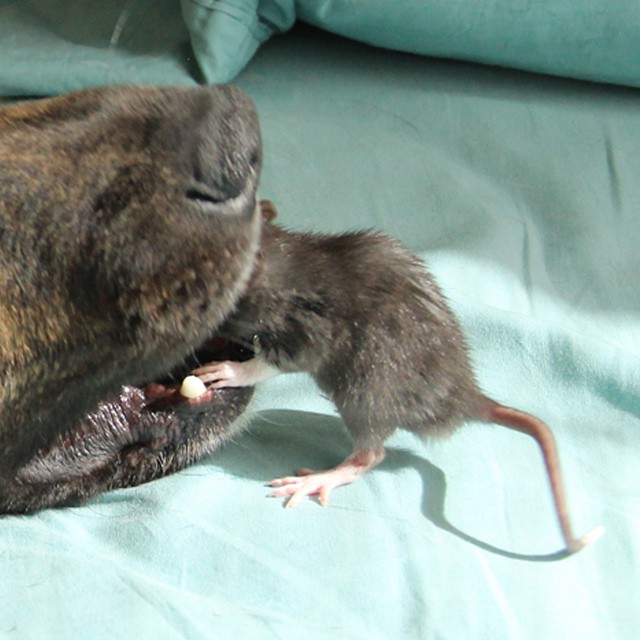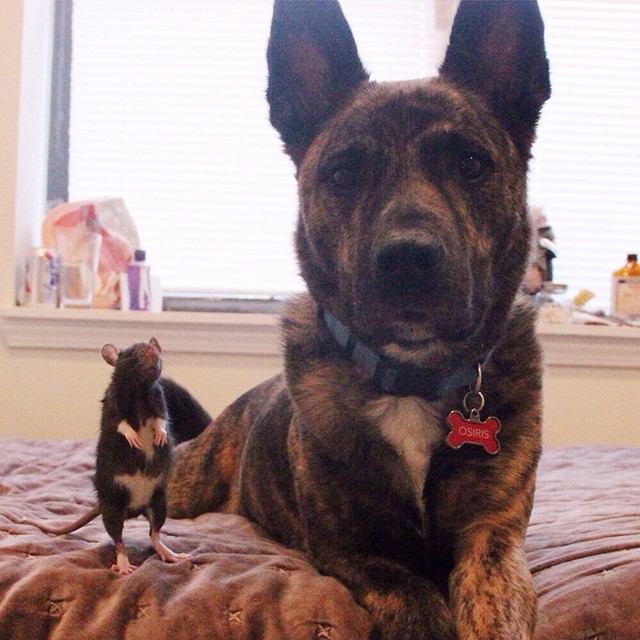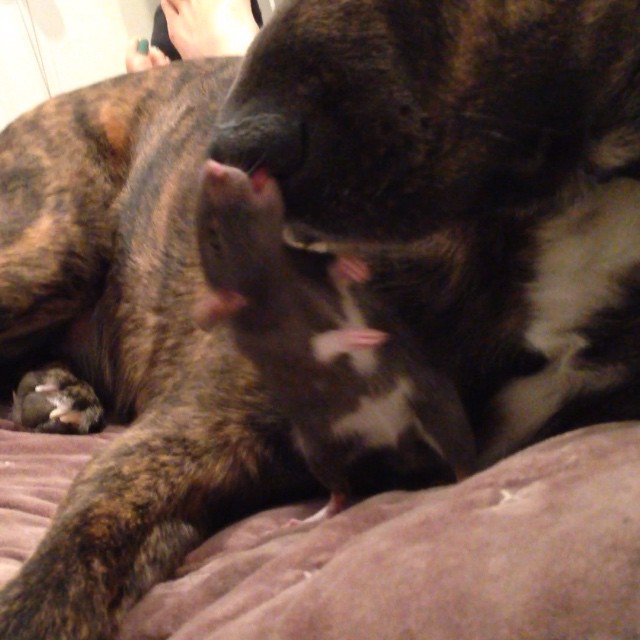 See more of Osiris and Riff Ratt on Instagram.
Comments