Animals
March 11, 2016 | No Comments » | Topics: Animals |
The amazing pictures below, taken by Lassi Rautiainen, Susan Brookes, and Staffan Widstrand, depict the unusual friendship between a female gray wolf and a male brown bear in northern Finland. There is a bit of mystery surrounding the question of how they came together, but Lassi has his own theory on this. He explained, "No one can know exactly why or how the young wolf and bear became friends, but I think that perhaps they were both alone when they were young and a bit unsure of how to survive alone. It seems to me that they feel safe being together."
The two have developed a strong bond of trust in one another.
March 10, 2016 | No Comments » | Topics: Animals, Heartwarming |
Frida, Costela, Mel and Isabelle had a hard start at life. All four of these precious pups endured abuse and betrayal while living on the streets of Brazil. Thanks to their coach Andrea Beckert from the Association of Animal Wellbeing they now have a new chance at a happy, healthy life.
Beckert worked with the dogs for months in order to train them to be 'ball boys/girls/dogs' at the 2016 Brazil Tennis Open. The results were even better than expected. These adorable dogs decked out in colorful accessories received more attention than the actual tennis players. Not just because they are so dang cute, but also because they are excellent at their new job.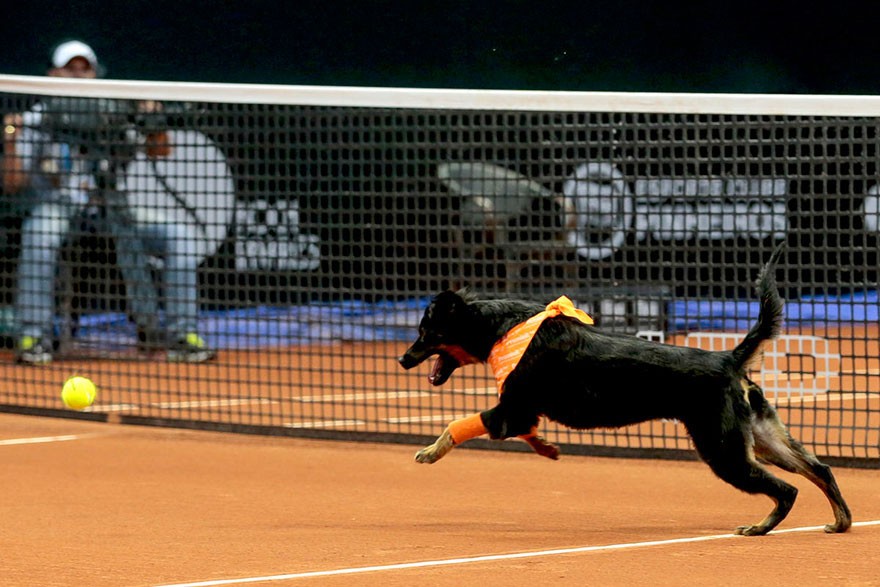 March 7, 2016 | No Comments » | Topics: Animals |
What's even more adorable than a Shetland pony? Two Shetland ponies. Better than that? Two Shetland ponies wearing massive Scottish sweaters. That's the genius idea the Scottish tourism board dreamed up to publicize "The Year of Natural Scotland." We haven't been able to stop looking at these pictures, so they must be doing something right. While we wait for other countries to follow suit —" Russian bears in those bushy hats? Aussie kangaroos in bikinis? —" we'll just echo the words of a commenter on the tourism board's website. "Somebody needs a raise." 
March 7, 2016 | No Comments » | Topics: Animals, Funny Pictures |
February 29, 2016 | No Comments » | Topics: Animals |
They say that the eyes are windows to the soul. And in Zeus's case, that soul reflects the very universe we live in — the wondrous starry heavens that shine on every clear night.
Zeus is a very special owl. He is blind in both eyes, which was the reason he was found injured on a porch in South California. A local vet referred him to the Wildlife Learning Center Sylmar, California, where his new family named the Western Screech Owl Zeus, after the Greek god of sky and thunder.
Because he is blind, Zeus can't be released back into the wild. But he is thriving at the center as a result of the care and attention he is receiving from a team of dedicated animal lovers.
Zeus now lives in a trunk next to the desk of the center's founder Paul Hahn.
February 19, 2016 | No Comments » | Topics: Animals, Cute |
Tanja Brandt is a German photographer who has dedicated her careertowards photographing animals and wildlife. In one of her most recent projects, Brandt shot photographs of a highly unlikely pair of friends – Ingo, the Belgian shepherd; and Poldi (Napoleon), the one-year-old owlet.
(more…)
February 16, 2016 | No Comments » | Topics: Animals, Heartwarming |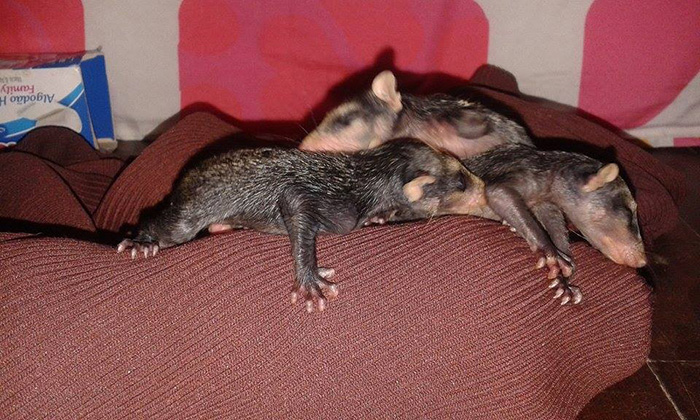 Dog trainer Stephanie Maldonado is used to all of the amazing qualities dogs posses, although even she was shocked by her dog's most recent act of kindness. About a month ago Maldonado came across a litter of tiny baby opossums that had been abandoned after their mother was tragically killed on a property.
Maldonado knew she needed to help, so she swooped the little opossums up and went to work trying to save their lives. The only problem was, they were so young they hadn't even opened their eyes yet and Maldonado wasn't doing so well nursing them on her own. That was until her dog Pretinha came to the rescue.
Pretinha knew exactly how to care for the tiny baby opossums, she nursed them, cuddled them and gave them all the love their mother would have. It wasn't long before the opossums began to gain strength, at which point they found a new favorite hobby: climbing on Pretinha's back and going for piggyback rides.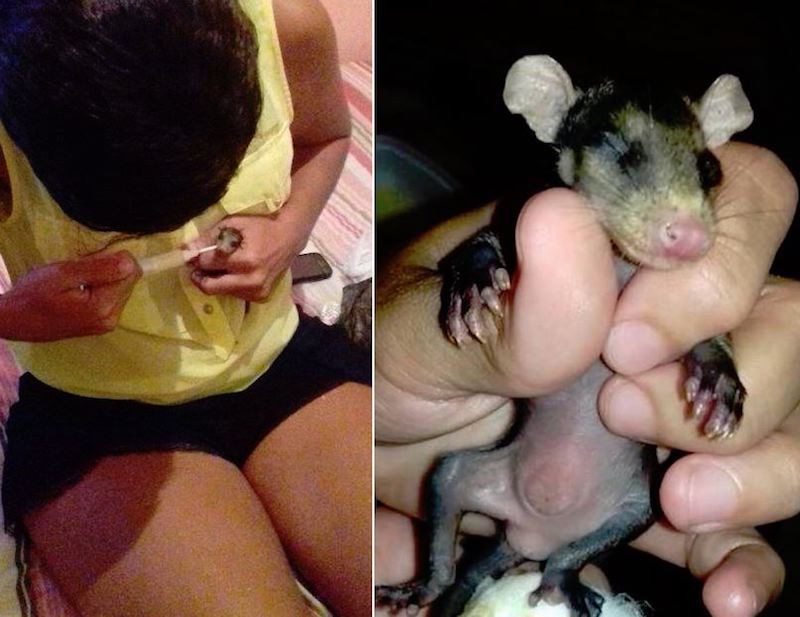 February 12, 2016 | No Comments » | Topics: Animals, Heartwarming |
#1. These two guide dogs, Salty and Roselle, carefully led their owners out of the World Trade Center on September 11th, before the towers collapsed. The dogs saved their lives.
February 11, 2016 | No Comments » | Topics: Animals, Heartwarming |
An extremely dedicated dog has continued to show its loyalty, keeping watch on its owner's grave six years after he passed away.
Capitan, a German shepherd, reportedly ran away from home after its owner, Miguel Guzman, died in 2006. A week later, the Guzman family found the dog sitting by his grave in central Argentina.
Miguel Guzman adopted Capitan in 2005 as a gift for his teenage son, Damian. And for the past six years, Capitan has continued to stand guard at Miguel's grave. The family says the dog rarely leaves the site.
"We searched for him, but he had vanished," widow Veronica Guzman told LaVoz.com. "We thought he must have got run over and died.
'The following Sunday we went to the cemetery, and Damian recognized his pet. Capitan came up to us, barking and wailing as if he were crying."
Adding to the unusual circumstances, Veronica says the family never brought Capitan to the cemetery before he was discovered there.
"It is a mystery how he managed to find the place," she said.
Cemetery director Hector Baccega says he and his staff have begun feeding and taking care of Capitan.
February 11, 2016 | 2 Comments » | Topics: Animals, Funny Pictures |