Life
June 14, 2016 | No Comments » | Topics: Life |
Nurses Dance With Little Cancer Patient To Brighten Her Day
June 9, 2016 | No Comments » | Topics: Life |
1. "I didn't even hit you that hard!", "Shh, I'm sorry, don't tell mom, okay?" Or my personal favourite, "Here, you can hit me!"
2. Just slapping your sibling because they're there
3. Hating someone with a passion yet deep down you are still willing to drop everything for them.
4. I once got asked "What's it like having a sister?" right in front of my sister and I said "Imagine the person you hate most in the world. Now imagine being obligated to love them."
She didn't disagree.
5. How one moment you hate them with every inch of your being and the next carrying on like nothing happened.
6. Oldest gets Mario, yongest gets Luigi.
7. When me and my brother were kids everything had to be equally shared. Especially food.
To the point where we put the glasses side by side to get exact the same amount of juice for each one. I recall one time we counted the amount of Pringles chips and split in two equally amounts. The crumbles and broken chips went to parents of course.
June 8, 2016 | No Comments » | Topics: Life |
June 2, 2016 | No Comments » | Topics: Life |
June 1, 2016 | No Comments » | Topics: Life |
May 27, 2016 | No Comments » | Topics: Life |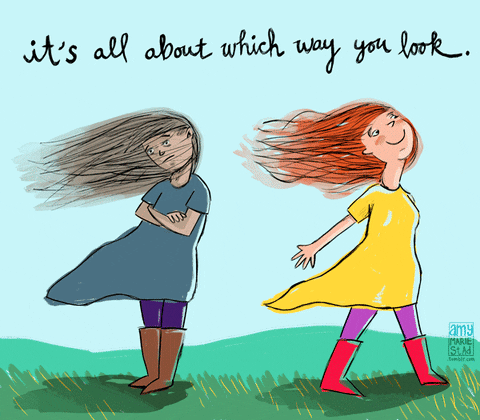 May 26, 2016 | No Comments » | Topics: Life |
"Every morning we are born again. What we do today is what matters most."  —" Siddhartha Gautama
I think we've all hit a point in our lives when we realize that our life isn't the way we want it to be.
Have you? Have you ever wondered, "what am I doing with my life?"
Usually this happens because we coast through some parts of our life, and without realizing it, end up in situations that leave us feeling unsatisfied.
I'm not talking about depression (though this can turn into depression). The feeling is more like a lack of excitement about what you're doing with your life that manifests itself as a strong dissatisfaction. Life becomes stale. You just feel like your wasting your time, like there are better things out there for you that you just haven't found. You don't really know what these things are or how to get them, but you know they exist.
The problem is that you're afraid to shake things up because you don't want to ruin what you already have for something that's unknown.
The Roller Coaster of Life
Life happens—¦fast (especially in a haze of drinking and partying that is college). And when times are good, you can't imagine living any other way. You feel like you've figured it out, but eventually good times turn to bad times for no particular reason. It's because we live in a world of constant change. Life is a roller coaster.
The key to living life is embracing this concept of constant change. It's knowing that good times are fleeting and so are bad. It's learning how to appreciate the good times without becoming attached to them and being able to learn from the bad times without getting discouraged. It's about being comfortable with change and being okay with reinventing yourself if you need to.
May 25, 2016 | No Comments » | Topics: Life |
May 20, 2016 | No Comments » | Topics: Life |
Happiness—"it's what we all strive to find and keep, even when it's as elusive as ever. Nobody is jolly and elated all the time, but some individuals are definitely more fulfilled than others. Studies reveal that happiness has little to do with materialistic needs, goods, or wants, or high achievement; it boils down to your outlook on life, the quality of your relationships, and basic amenities like good governance and community resources.

1. Be optimistic 
In the 1970s, researchers followed people who'd won the lottery and found that a year afterward, they were no happier than people who didn't. This hedonic adaptation suggests that we each have a baseline level of happiness. No matter what happens, good or bad, the effect on our happiness is temporary, and we tend to revert to our baseline level. Some people have a higher baseline happiness level than others, and that is due in part to genetics, but it's also largely influenced by how you think.
Add up all the little joyful things that happen to you during the day. For example, there was no traffic on the road, you had a very decent and scrumptious breakfast, your friend said something uproariously humorous that made you laugh, you took your dog out for a walk in the park and played with it. All of these matters added together
May 18, 2016 | No Comments » | Topics: Beautiful, Life |