Writing
October 11, 2016 | 2 Comments » | Topics: Writing |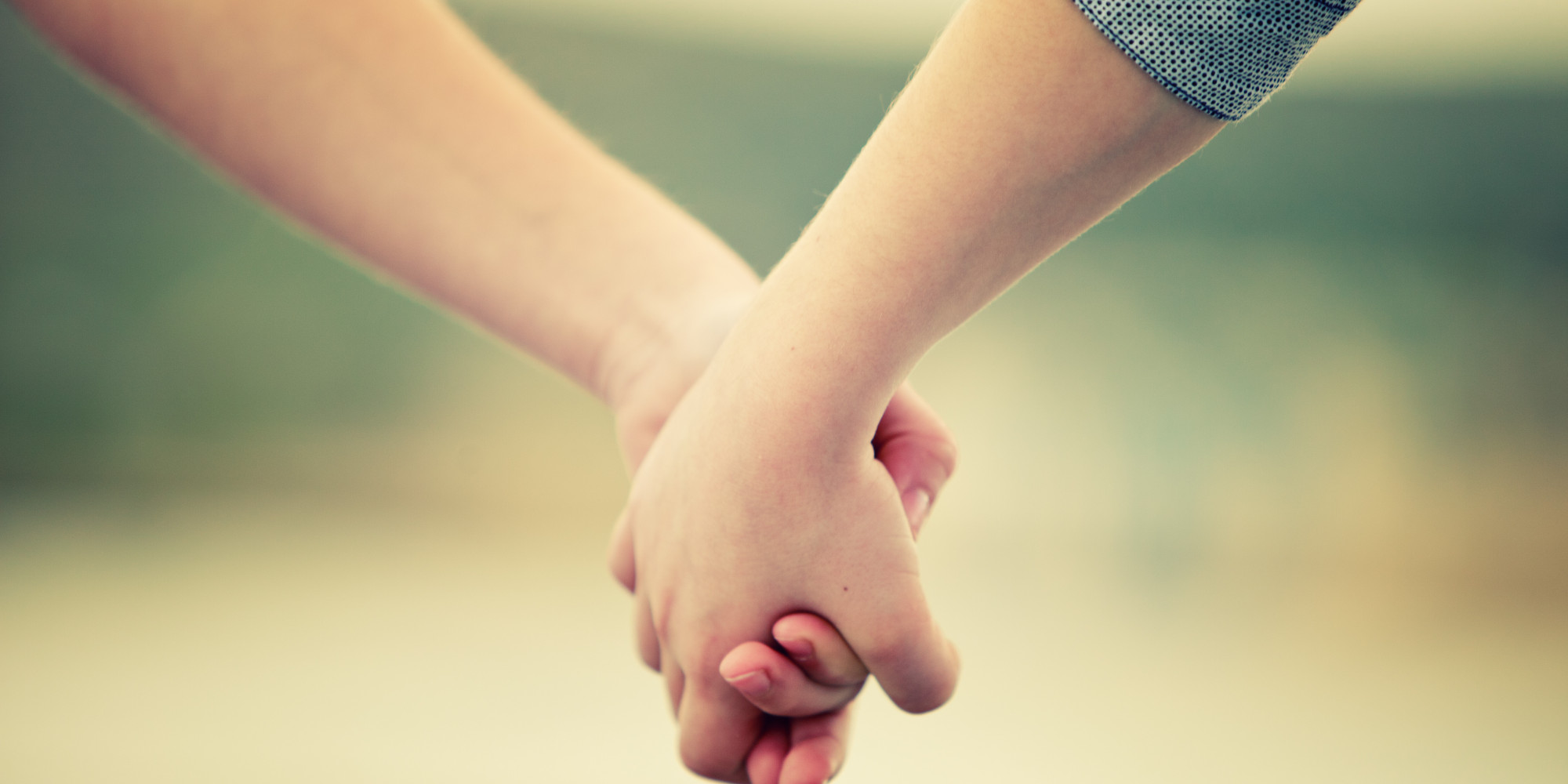 Son, love is… strange. The very first time you ever feel it, it's like a whole new world has been opened. Your head starts spinning like a propellor on a plane, your heart soaring just like that aircraft. You can construct beautiful sentences in your head, but the second you start talking to this girl, they get jumbled up and you end up stammering out a combination of mixed up words. Those words start winding around your brain and pulling a knot, making it impossible to think, and you eventually end up walking away, your cheeks as red as the blood that your heart is pumping through your body at a million beats per second. And it's beautiful.
Then years go by and love changes. Love warps and stretches until you don't even recognize it as the thing you felt back when you were 13. You look at this girl, and see the most beautiful thing on earth. Every time you see her you still get that feeling. The soaring, spinning feeling. It never leaves you, just fades away. Now love brings a smile to your face, a warm feeling to accompany the soaring in your heart, and the spinning slows down. You'd walk to the ends of the earth for her. You'd take a bullet for her in a heartbeat, and you know that this is the girl you want to spend the rest of your life with.
You live out your lives together, and after so many years the feeling you got when you first saw her still comes up occasionally, but it's almost been completely replaced with another. It's a feeling of contentment, almost. You know that you made the right decision, and your heart is bursting with love for this woman. A feeling that will never go away, not until the end of time.
You look at your wife, your anchor, the mother of your children, your other half, and you can't imagine life without her. You squeeze her hand one last time before she closes her eyes for the last time. You can feel a part of you being ripped out of your heart, but yet, it's still there. Now love is different. Love is a gallery of memories. You love your children, but nothing will ever compare to the love you felt for your wife. And the feeling is still there, buried under layer after layer of sadness. Regret. Wishing you could have done more. But love tells you that you did everything you could. It tells you she was happy.
by lemmy13 
September 23, 2016 | No Comments » | Topics: Writing |
By Pamela Haag 
Mamihlapinatapei (Yagan, an indigenous language of Tierra del Fuego): The wordless yet meaningful look shared by two people who desire to initiate something, but are both reluctant to start.
Oh yes, this is an exquisite word, compressing a thrilling and scary relationship moment. It's that delicious, cusp-y moment of imminent seduction. Neither of you has mustered the courage to make a move, yet. Hands haven't been placed on knees; you've not kissed. But you've both conveyed enough to know that it willhappen soon—¦ very soon. 
Yuanfen(Chinese): A relationship by fate or destiny. This is a complex concept. It draws on principles of predetermination in Chinese culture, which dictate relationships, encounters and affinities, mostly among lovers and friends.
From what I glean, in common usage yuanfen means the "binding force" that links two people together in any relationship. 
But interestingly, "fate" isn't the same thing as "destiny." Even if lovers are fated to find each other they may not end up together. The proverb, "have fate without destiny," describes couples who meet, but who don't stay together, for whatever reason. It's interesting, to distinguish in love between the fated and the destined. Romantic comedies, of course, confound the two.
Cafuné (Brazilian Portuguese): The act of tenderly running your fingers through someone's hair.
April 21, 2015 | No Comments » | Topics: Life, Writing |
Here. Yes here, sit right here, in this little box. Your chair has wheels on it so you can scoot from one side of your box to the other. Perfect. Sure, go ahead, decorate your little box, make it your own, settle in. Use this box to avoid the sun. Come in here every day just as the sun rises, and stay here, safe, secure, until the sun goes down. Then return to your own life. Go back to your home and tune in to your own life. YOUR OWN LIFE. The one that takes place thousands of miles away in stadiums, studios, and servers. The one that doesn't even know you exist.
Multiply by forty years.
2.5 kids, a beautiful wife, a dog, a house, two cars, a timeshare, and a great big 72-inch screen in your living room. You earned it. You put in your time so that you could purchase those extra channels, pull the trigger on that music festival, buy that ring, pay for that trip, neuter that mutt, afford that stroller, tip those cleaners, replace those gutters, rotate those tires, fix that fence…. pay that bill… pay that bill… pay that bill…
Isn't there something missing here? What happened to dreams? What happened to aspirations and goals and hopes? I'm not talking about world peace here either. I'm just asking why no one around me is pursuing the life they actually want for themselves. Why is everyone fake-laughing? That joke was not, is not, and will never be funny to anyone in this conference room so why did everyone just laugh?
Real business is judgment. Judgment is figuring out who the hell the person you are talking to actually is. So why is everyone dressing up in costumes in order to interact in a professional setting? I want to see how you present yourself. Don't dress for your job, dress for the job you want? I'd rather dress like my job does not dictate how I dress… I am who I present myself to you as, through and through, now lets talk business.
Don't get me wrong being an upstanding member of society and raising a decent family is incredibly honorable (and apparently hard enough as is) but what about YOU? What happened to the thing you knew you could do every day for the rest of your life without a paycheck and still be happy? What happened to the grand scheme to turn that thing into a paycheck?
It didn't go anywhere, you did.
April 6, 2015 | No Comments » | Topics: Writing |
March 18, 2015 | No Comments » | Topics: Writing |
Ailurophile A cat-lover.
Assemblage A gathering.
Becoming Attractive.
Beleaguer To exhaust with attacks.
Brood To think alone.
Bucolic In a lovely rural setting.
Bungalow A small, cozy cottage.
Chatoyant Like a cat's eye.
Comely Attractive.
Conflate To blend together.
Cynosure A focal point of admiration.
Dalliance A brief love affair.
Demesne Dominion, territory.
Demure Shy and reserved.
February 12, 2015 | No Comments » | Topics: Writing |
I would describe them with emotions or feelings since these would probably allow the person to visualize the colors better because he/she has a heightened sense of spiritual and tangible feeling due to his/her lack of sight. As I have never been blind before (lol), I don't know if this would be accurate, but in this way, you can also relate to the person the general connections and connotations attributed to these colors as well.
Red – The color that you "feel" when you are furious or even in love. It's the color of passion, whether positive (love) or negative (anger).
Orange – The color that you "feel" when you are outrageous, wacky, or crazy.
Yellow – The color that you "feel" when you are joyful, happy, delighted, or optimistic. It's the color the you "feel" when you just can't stop smiling.
Green – The color that you "feel" when you are outdoors, sitting in the grass and breathing in the air.
Blue – The color that you "feel" when you are alone to meditate and be calm and thoughtful. It is also the color that you "feel" when you are sad, depressed, or crying.
Purple – The color that you "feel" when you don't know exactly what you feel. It's mysterious yet regal.
January 7, 2015 | No Comments » | Topics: Writing |
June 16, 2014 | No Comments » | Topics: Writing |
November 12, 2013 | No Comments » | Topics: Writing |
Germany, Austria and Italy are standing together in the middle of a pub when Serbia bumps into Austria and spills Austria's pint. Austria demands Serbia buy it a complete new suit because there are splashes on its trouser leg. Germany expresses its support for Austria's point of view. Britain recommends that everyone calm down a bit.
Serbia points out that it can't afford a whole suit, but offers to pay for the cleaning of Austria's trousers. Russia and Serbia look at Austria. Austria asks Serbia who it's looking at. Russia suggests that Austria should leave its little brother alone. Austria inquires as to whose army will assist Russia in compelling it to do so. Germany appeals to Britain that France has been looking at it, and that this is sufficiently out of order that Britain should not intervene. Britain replies that France can look at who it wants to, that Britain is looking at Germany too, and what is Germany going to do about it?
Germany tells Russia to stop looking at Austria, or Germany will render Russia incapable of such action. Britain and France ask Germany whether it's looking at Belgium. Turkey and Germany go off into a corner and whisper.
When they come back, Turkey makes a show of not looking at anyone. Germany rolls up its sleeves, looks at France, and punches Belgium. France and Britain punch Germany. Austria punches Russia. Germany punches Britain and France with one hand and Russia with the other. Russia throws a punch at Germany, but misses and nearly falls over. Japan calls over from the other side of the room that it's on Britain's side, but stays there. Italy surprises everyone by punching Austria.
Austria Australia punches Turkey, and gets punched back. There are no hard feelings because Britain made Austria Australia do it. France gets thrown through a plate glass window, but gets back up and carries on fighting. Russia gets thrown through another one, gets knocked out, suffers brain damage, and wakes up with a complete personality change. Italy throws a punch at Austria and misses, but Austria falls over anyway.
Italy raises both fists in the air and runs round the room chanting. America waits till Germany is about to fall over from sustained punching from Britain and France, then walks over and smashes it with a barstool, then pretends it won the fight all by itself. By now all the chairs are broken and the big mirror over the bar is shattered. Britain, France and America agree that Germany threw the first punch, so the whole thing is Germany's fault. While Germany is still unconscious, they go through its pockets, steal its wallet, and buy drinks for all their friends.
November 7, 2013 | 1 Comment » | Topics: Writing |
by scoote
When I worked at a decently sized corporation, most people would kind of jack around, look at their bootyignments etc., on Monday morning. They'd start working on it around 2 PM on Monday afternoon, half heartedly, and then start thinking about what they were going to have for dinner, go to the cooler, go have a snack, email, etc. They would have gotten about 30 minutes of real actual work in by around 3:30 in the afternoon.
By that time, they decide the day is shot, look at the project for another 30 or so minutes, "planning" until they get an email about something unimportant. They spend some time on the email for no apparent reason, and now it's 4:30. They get on reddit till 5.
They come in Tuesday morning raring to go. They finish about half of the project by lunch. They spend the rest of the afternoon researching their fantasy football team, since they ate a big lunch to celebrate.
They come back, Wednesday, and there a decent amount of emails about nothing from Corporate in their in box. They have to fill out various forms and self evals. This sucks, and eats up their Wednesday morning. There's a meeting around 2:30 of their department. They fuk around after lunch, until the meeting. The meeting lasts till 3:45. Fuk it, I'll finish this Thursday.
They get another quarter of it done Thursday morning, since they are kind of bored of the work week, and their kid kept them up the night before. They start making plans and emailing and texting with their friends for Thursday happy hour, or college football watching or whatever it is that they are going to do. It's now 2:30 Thursday and they have about 3/4 of their project done.
Their kid calls from school and needs X,Y,Z or something else occurs to take them from work, maybe they are sick, or need car repair, for whatever reason, no one was ever at work on Thursday afternoon.
They get in Friday morning, and now they are kind of anxious, because if something goes wrong, they won't finish. That fear gets them kind of paralyzed until about 10:30. They start working on it, decide to eat lunch at their desk, and finish the work up at around 2:30 on Friday.
They go chat with their friend in HR because they feel good, and then realize they still need to send the work to their boss, look at their clock and realize it's 4:45.
They send it to their boss, who is happy they finished "on time." Said boss continues to think it takes a week to get that kind of work done.