May 31, 2016 | No Comments » | Topics: Interesting |
Imagine being woken up by the feral noises of the Serengeti every morning, being best friends with some of the most majestic creatures on the planet, and knowing no other world than one in which animals and humans peacefully co-exist.
It sounds like a fairy tale (or a great story to relay to grandkids), but it is exactly the type of life Tippi Degre, a young girl raised in the bush while her parents worked as wildlife photographers and filmmakers, experienced.
Instead of playing with Barbies and makeup, the young girl spent her time foraging in the brush with Bushmen, kissing toads, and riding on the backs and trunks of elephants.
The little girl saw nothing unusual about her company: "I don't have friends here. Because I never see children. So the animals are my friends," she once said.
And the wonderful photos below capture only some of the magic from Tippi's exteriordinary childhood:
May 31, 2016 | No Comments » | Topics: Cats, Dogs, Funny Pictures |
May 31, 2016 | No Comments » | Topics: Photography |
This playful collection of photographs features one man's view from the inside of a tent. Simply called Morning Views From the Tent, the inspirational travel series was created by photographer Oleg Grigoryev. Each image offers a unique glimpse of the Tajikistan landscape from the eyes of an adventurer traveling through the Fann Mountains.
In the compositions, the photographer's legs lead us forward, through the rounded entryway of each tent, and outward towards the stunning scenery. Other tents, supplies, backpacks, and shoes are scattered throughout the foreground which creates a sense of human presence among the breathtaking views. The bright and colorful tents uniquely frame the scenes and invite viewers to be swept away by the photographs as if we, too, are witnessing the dazzling natural beauty in person.
May 31, 2016 | No Comments » | Topics: Parenting |

1. Removing the struggle from your child's life. 
It's SO hard to watch them struggle but they need to learn how to cope with struggle itself as it is our best teacher. 
When my oldest was about nine months old he still wasn't crawling. He was still technically my foster child at that point and we had a home nurse that came monthly to check on us. I asked her about the crawling and she pointed out how I had him sitting in a circle of toys that were all within his reach. He was happy and had no need to learn to crawl because life was being handed to him. She went over and pulled the toys away from his little circle of blanket. He of course cried and then I cried and she just kept me from giving the toys back. I told her that with his vision issues he could no longer see the toys and she didn't care and continued to hold me back. Well he didn't just magically start crawling but he did stop crying and start exploring. 
You have to allow your children to struggle!
I use this story often with them when they think I'm being mean for not helping with something. I explain that sometimes as their mother it is my job to let them cry and figure things out for themselves. I'm not sure they fully understand it yet but when they're older they will. 
May 31, 2016 | No Comments » | Topics: Music |
I heard about this band Forebear over the weekend and really dig their sound.  The four-piece describes themselves as cinematic dirt rock..Take a listen!  
May 27, 2016 | No Comments » | Topics: Linkage |
A Tribute To Man's Best Friend – Caveman Circus
16 Things Every Girl Does That They Refuse To Admit – Linkiest
Are You Thinking About Returning a Rescue Dog? – Dogster
Finding A Dream Job in Unlikely Places – Medium
Do You Like Fast Food? Well You Won't After You See This – Slip Talk
Tiny Baby Hamster Eats Treat With Cuteness Overload – Rant Pets
25 Behind-The-Scenes Secrets About "The Bachelor" – Quirly Cues
12 Mindfulness Quotes that Will Change the Way You Spend Your Life – Marc And Angel
5 Reasons You Know You Married The Right Person – Radass
17 ridiculous tweets about how to spend your money – Rare
Here are 10 reasons why working in a vet clinic is the best job in the world – Husky Lovers
Jocelyn Chew Swimsuit Photos in Vegas – G-Celeb
Guess the Anonymous Closeted Actor Who Hates His Fans – The Blemish
Bunny Was Born Unable To Hop – So Her Family Got Her A Rainbow Wheelchair – The Dodo
Drunk Russian Guy Gets into Fight with His Own Reflection – Regretful Morning
X-Men Memes Are So Hot Right Now (gallery) – World Wide Interweb
The Biggest Comebacks in NBA Playoffs History – Gunaxin
Movie Review: X-Men: Apocalypse – Double Viking
Thank God Its Friday (28 Photos) – Bad Sentinel
May 27, 2016 | No Comments » | Topics: Smile |
May 27, 2016 | No Comments » | Topics: Cute |
Shark begging to be pet 
May 27, 2016 | No Comments » | Topics: Life |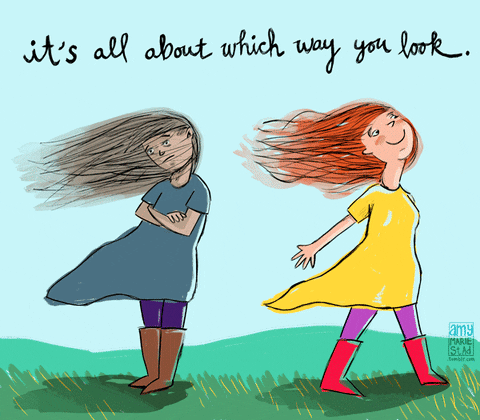 May 26, 2016 | No Comments » | Topics: Linkage |
Crow Refuses To Leave The Man Who Saved His Life – The Dodo
Feed Your Brain With These Fascinating Facts – Caveman Circus
19 Funny Comics That Only True Introverts Will Understand – Linkiest
17 Things You'll Remember From Your Childhood If You're 30 Now! – Quirly Cues
He Spent An Entire Year Photographing A Cave To Capture One Of The Most Beautiful Things I've Ever Seen – Slip Talk
Penguins Wearing Sweaters Are Everything You Need Today – Rant Pets
We have been greeting dogs the wrong way forever. Here is how it should be done – Husky Lovers
Little girl teaches a rhino just her size how to walk next to her and it's so darned cute – Rare
Amber Heard Divorcing Johnny Depp, $400M at Stake With No Prenup – The Blemish
10 Kids With Bizarre Names From Their Celebrity Parents (Photos) – Radass
 21 Pet Owners Who Are Doing it Right – Leenks
34 Sinful Pics of Gianne Albertoni – Regretful Morning
Ten Scariest Movie Drug Dealers – Gunaxin
Danielle K Sharp is not at all ashamed to wear that birthday suit – Bad Sentinel
Mel Gibson Actually Turned Down a Substantial Role in the Marvel Cinemtatic Universe – Double Viking
Morning Workout Motivation (15 Photos) – Suburban Men
Oilvia Munn, Camren Bicondova and Other Random Ladies – G-Celeb