October 7, 2016 | No Comments » | Topics: Smile |
October 7, 2016 | No Comments » | Topics: Animals, Cute |
When Imichi, a tiny tabby kitten, was rejected by her mother she was taken in by Ponzu, a golden retriever, and Jessiepon, his owner. Jessiepon is best known for turning her previous cat, Wasabi-chan, into an Internet sensation; after Wasabi-chan died suddenly last year, Jessiepon decided to open her home to this rescue kitty. From the looks of Jessiepon's Instagram, though, it seems the rescue might have been Ponzu's idea.
The dog struck up an immediate friendship with Imichi, treating Imichi like a puppy and playing with her constantly once she regained her strength. Jessiepon has started chronicling the animals' friendship in photos, and the two appear to be inseparable — and very, very loving.
October 7, 2016 | No Comments » | Topics: Photography |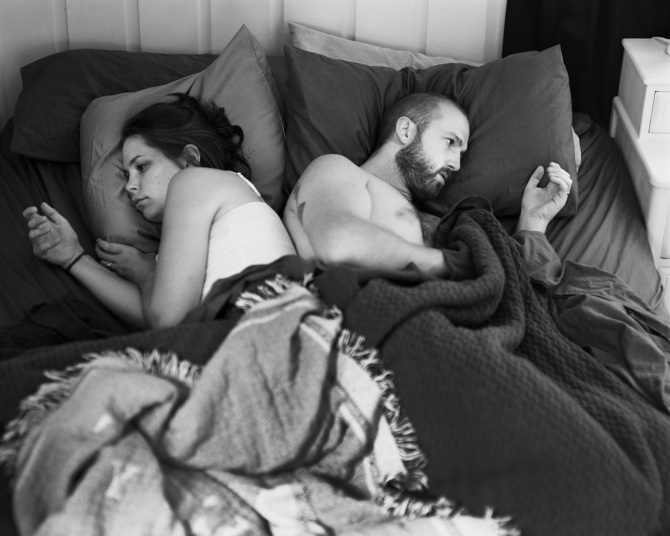 To show how physically disconnected people have become, photographer Eric Pickersgill has released a series of photos from everyday life with one minor adjustment: all electronic devices have been removed.
Pickersgill started the project after making a few observations about a family sitting next to him in a café.
"Family sitting next to me at Illium café in Troy, NY is so disconnected from one another. Not much talking. Father and two daughters have their own phones out. Mom doesn't have one or chooses to leave it put away. She stares out the window, sad and alone in the company of her closest family. Dad looks up every so often to announce some obscure piece of info he found online. Twice he goes on about a large fish that was caught. No one replies. I am saddened by the use of technology for interaction in exchange for not interacting. This has never happened before and I doubt we have scratched the surface of the social impact of this new experience. Mom has her phone out now.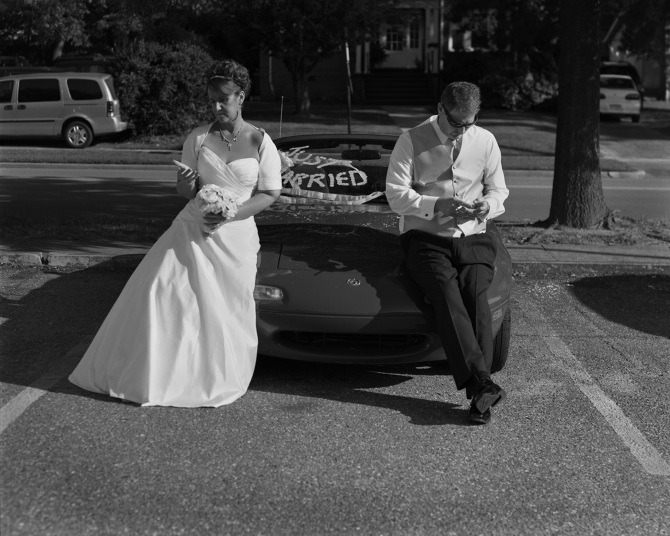 October 6, 2016 | No Comments » | Topics: Humanity |
They say that when you give of yourself, a part of you will live on in the person you have helped.
That is quite literally the case for James Harrison, a 78-year-old from Australia's central coast, who has saved 2 million Australian babies by donating his blood plasma.
In 1951, at 14 years old, Harrison had a chest operation during which one of his lungs was removed. After the surgery, his father told him that while on the operating table, Harrison had received 13 liters of blood from a total stranger, saving his life. He vowed to become a blood donor himself when he came of age.
Aged 18, Harrison began donating blood every few weeks and over the course of 60 years he has donated more than 1,000 times. But that's not all.
October 6, 2016 | No Comments » | Topics: Animals, dog, Uplifting |
Photographer Guinnevere Shuster of the Humane Society of Utah came up with a fantastic idea for helping dogs get adopted: the doggy photo booth. Her photos of the dogs do a much better job at capturing their personalities than standard snapshots, and the results have been impressive: 93.26% of the dogs are now finding new homes. The photo booth-style portraits are able to show multiple facets of a dog's personality through four pictures of each puppy. Here are some of the portraits that have been shared so far:
Teton
"We think TETON might be part bat, part piggy and part Pittie or a character you might find in a children's book. He makes adorable snorting noise while trying to shower you with kisses and hugs"
October 6, 2016 | 1 Comment » | Topics: Heartwarming |
93-year-old Louise Edlen has been waving to this school bus full of lively children for the last 5 years from her little dining room window.
She doesn't know their names, but she knows their faces. Each morning she waits for their smiles, and she eagerly anticipates their waves back in her direction.
They also don't know Louise, but according to these students, she's "part of the family."
October 4, 2016 | No Comments » | Topics: Uncategorized |
10 Facts You Probably Did Not Know About Costco – Quirly Cues
A Damn Fine Collection Of Fascinating MOVIE Photos And Videos – Caveman Circus
Step Inside Kylie Jenner's New $12 Million Hidden Hills Mansion – CelebBuzz
Body Builder Has Cops Called On Him For Grunting – Leenks
The Excuse Each Zodiac Sign Uses To Friend Zone You – Linkiest
Instagram 7: Ansel Elgort, Prince Royce, Kylie Jenner and More – Socialite Life
This hilarious cut-up of the presidential debate shows what a garbage fire Trump truly was – OMG Blog
A hospital charged a couple a fee to hold their newborn baby – Rare
Wait Until You See the Results of These Kitchen Makeovers! – Better Homes
Ric Flair Doubles Down On His Claim That He Smashed Halle Berry – "The Nature Boy Ain't A Liar!" – Bossip
Bella Thorne and Her Daisy Dukes – G-Celeb
Not sure if genius or stupid (28 Photos) – Bad Sentinel
October 4, 2016 | No Comments » | Topics: Cute |
This guy just put all other cat dads out there to shame with his brunch game. Chase Stout and his girlfriend, Kenzie Jones, recently adopted an adorable kitten named Mr. Wilson as a buddy for their pup, Huey.
Soon after Mr. Wilson joined the family, Kenzie had to head out of town, leaving all of the four-legged family members in her boyfriend's care. Little did she know she had nothing to worry about – other than missing out on a viral family breakfast.
Stout was making pancakes for himself when he realized he couldn't deprive Mr. Wilson of a hot breakfast. He made them both a stack of flapjacks, telling BuzzFeed, "Obviously I had a stack of three so my man Wilson had to have a stack of three as well." The adorable pictures he tweeted from the family feast have since gone viral, with over 41,000 retweets so far. 
October 4, 2016 | 1 Comment » | Topics: Cute, Uplifting |
Jill is a 2-year-old squirrel who miraculously survived Hurricane Isaac. Her family found her after she fell from her nest during the hurricane in Louisiana, and she's been with them ever since.
The cute little rodent has become an Instagram hit thanks to her adorable antics.
October 4, 2016 | No Comments » | Topics: Humanity |
A couple in Wilmington, North Carolina, noticed scarves and hats placed around various poles, light posts, and fire hydrants. Upon closer inspection, they were blown away by the kindness of strangers.
The notes read:
"AM NOT LOST! If you need this to stay warm, then please take it. It is yours. Be warm, and do something to help someone else today if you can."