January 18, 2016 | No Comments » | Topics: Culture, Food |
Kimchi – Sweet Toast – Choco Cup – Soy Sauce Type Dressing (to mix in with the rice) – 팽이버섯실파 국 Mushroom, Onion, and Egg Soup with Udon Noodles – 참치마요덮밥 Tuna Mayo Top Rice (like the tuna mayo sits ontop of the rice ^o^)
Kimchi – Meatballs – 마늘쭝어목볶음 Fish Cake Slices, Seasoned and Fried with Garlic – 콩나물무채국 Beansprout and Radish Soup – Corndog – Rice
December 28, 2015 | 1 Comment » | Topics: Culture |
Country: China
Contents: A fish, scrambled egg with tomato sauce, rice, spinach, cauliflower, and soup
Country: Buchach, Ukraine
Contents: Soup, macaroni, pickle, bread, sliced hot dog
December 10, 2015 | 1 Comment » | Topics: Food |
BÁNH MÌ
Where to Eat It: Ho Chi Minh City
Bánh mì is a term for all types of bread in Vietnamese, but it's become synonymous with a mouthwatering sandwich that might best be described as a Vietnamese hoagie. A product of French colonialism in Southeast Asia, the bánh mì seamlessly combines Western and Eastern ingredients. Fillings vary, but a standard bánh mì consists of a baguette stuffed with meat (perhaps grilled pork, meatballs, or cold cuts), cucumber slices, sprigs of cilantro, pickled carrots and daikon, liver pâté, and a swipe of mayonnaise. They're increasingly popular and easy to find in the West (in somewhat less-authentic forms), but the best place to eat one is still on the streets of Saigon.
DÜRÜM
Where to Eat It: Istanbul
Translated as "roll", dürüm is a wrap made with flatbreads like Armenian lavash or Turkishyufka. Inside the wrap, you'll find typical typical döner kebab ingredients: spiced meat—usually lamb, though chicken or a beef-veal combination are sometimes options—cooked on a vertical spit then sliced off and topped with tomatoes, onions, cucumbers, and lettuce, along with herb-laden yogurt and hot sauce. If you've ever spent a late night out in a European city, you've likely had one of these to soak up some alcohol—döner (also known as shawarma) is arguably Germany's most popular street food—but the Turkish version, in which the rolled wrap is grilled to maximize crispiness, is as good as it gets.
October 15, 2015 | No Comments » | Topics: Photography |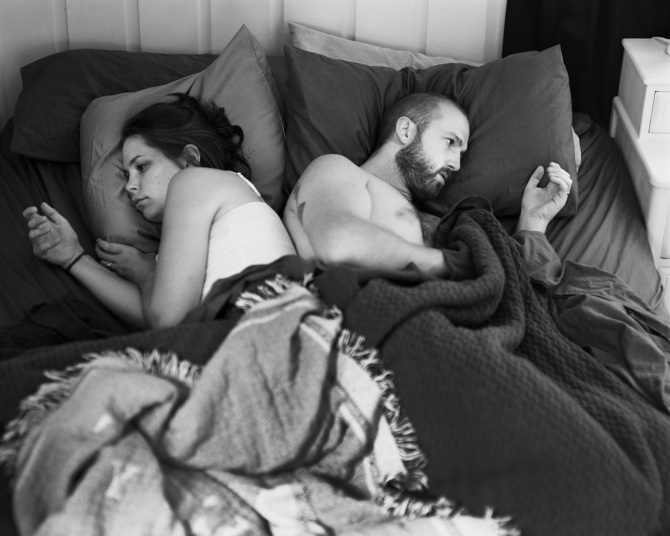 To show how physically disconnected people have become, photographer Eric Pickersgill has released a series of photos from everyday life with one minor adjustment: all electronic devices have been removed.
Pickersgill started the project after making a few observations about a family sitting next to him in a café.
"Family sitting next to me at Illium café in Troy, NY is so disconnected from one another. Not much talking. Father and two daughters have their own phones out. Mom doesn't have one or chooses to leave it put away. She stares out the window, sad and alone in the company of her closest family. Dad looks up every so often to announce some obscure piece of info he found online. Twice he goes on about a large fish that was caught. No one replies. I am saddened by the use of technology for interaction in exchange for not interacting. This has never happened before and I doubt we have scratched the surface of the social impact of this new experience. Mom has her phone out now.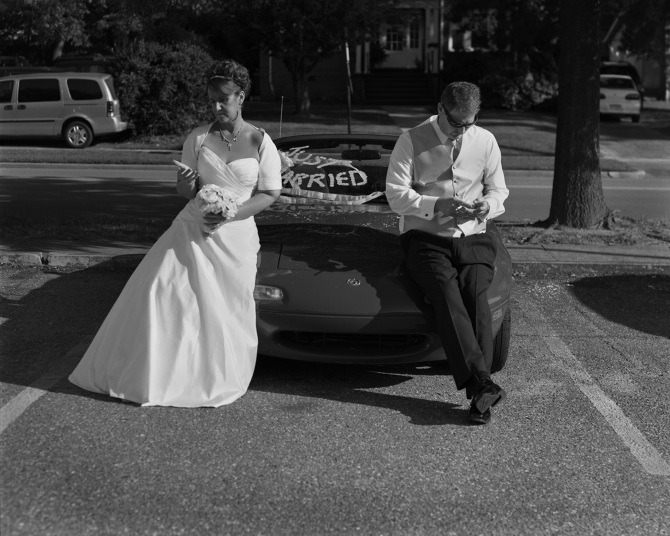 August 31, 2015 | No Comments » | Topics: Environment, Interesting |
In a country where male children are still favored over females, Piplantri village in Rajasthan offers a refreshing and modern perspective. The endearing village embraces its daughters and has even created a tradition that benefits both the local people and the planet every time a girl is born.
To save its daughters and create a greener planet, the community of Piplantri village plants 111 trees every time a girl comes into the world.
'This brilliant exercise in eco-feminism no doubt will inspire the rest of India and the entire world,' as artistically stated by Folomojo. 
The reason behind this tradition? To ensure that an increase in human population will never come at a cost to the environment. It's an eco-friendly tradition that is literally helping to ensure a greener future with each new generation – how brilliant!
May 1, 2015 | No Comments » | Topics: Life |
May 1, 2015 | No Comments » | Topics: Food |
Cơm tấm – Warm broken rice often served with a slab of grilled pork chop marinated in sugar and fish sauce, a slice of steamed pork loaf topped with egg yolks, and a mixture of pork skin and thinly shredded pork
Phở – Noodle soup served with various cuts of beef and onions. Often eaten with basil, mint, lime, and bean sprouts
April 28, 2015 | No Comments » | Topics: Culture |
1. Mainland China: Do not buy traditional Chinese silk clothes and from a shop also sells wreath. (no matter how beautiful they are) Those clothes are for dead people, and that shop is a shroud shop. You have no idea how horrifying to see a foreigner wearing them and walking down the street.
2. Vietnam – commit to crossing the road. I know it looks scary due to the endless scooter stampede but if you just cross at a steady pace, they'll avoid you. Do not try to dodge or make sudden movements, you will get your ass hit and there will be no sympathy.
3. In Malaysia, it is absolutely normal for someone to ask you what race you are. It's not meant to be offensive, just general curiousity.
4. Finland: Do not go too near anyone. Our personal space is huge.
5. When going to a friend's house and the family offers you have dinner with them, it is impolite to say no. Also, they would insist that you stay over in case you've had too much a lambanog and will give you the next best mattress they have. Before you leave, accept the leftover they give should you be hungry on your way back home.
Filipino hospitality at its essence.
6. In America, if you rent a bike, you should be aware that even if the bike lane is painted onto the street in a rainbow pattern with flashing neon lights, nobody gives a shit. You are not safe in the bike lane.
7. I'm gonna give you guys some guidelines for southern Italy anyway:
Be loud!
If someone is doing it, you can do it too.
Whatever you need, most people would love to help you, but usually have no clue on how to communicate with you. Make sure you appreciate the effort, no matter how clumsy.
Both guys and girls say hi with a kiss on each cheek.
No such thing as personal space.
If you're driving, be extremely careful. Everything is supposed to be an advice, not actual laws. (I mean everything is supposed to be laws, is just taken as an advice).
If you happen to have some friend's mother or grandmother cook for you, make sure you compliment her thoroughly and clearly state that you never had such an amazing meal wherever you're from (there's a reasonable chance that could actually be true).
If you're clubbing, don't randomly approach girls, unless you really know what you're doing. Guys tend to be overprotective with the girls that "belong" to their group.
If you're a girl, you're gonna get hit on no matter what. Try not to be too rude and just dismiss the guy laughing about it.
We wear shoes in the house. Unless you're hanging out with a younger crowd (then it's completely fine to get your shoes off) keep your shoes on.
You can drink wherever you please
Don't wear white socks with sandals, you're gonna be laughed at. Either wear shoes or sandals with no socks.
If you show any sort of effort of speaking Italian, you're gonna be loved for it.
I'm pretty sure this covers most of the basics, if anyone is curious we could get into more detail.
April 13, 2015 | No Comments » | Topics: Culture |
Over 20 years of news and photos from Iran were fairly uniform: a woman in a burqa, public executions, demonstrations with burning flags and rumors of nuclear weapons. However, the reality of everyday life in this ancient country is more complex and perse.
Drunk girls enjoying the party. Although there was a relative, men and women are forbidden to socialize and relax together, many ignore the law in their homes.
April 3, 2015 | No Comments » | Topics: Culture, Food |
Haiti (Lambi in Creole Sauce)
Egypt, Kuoshry (Pasta, Rice and Legumes Pie)