October 15, 2015 | No Comments » | Topics: Photography |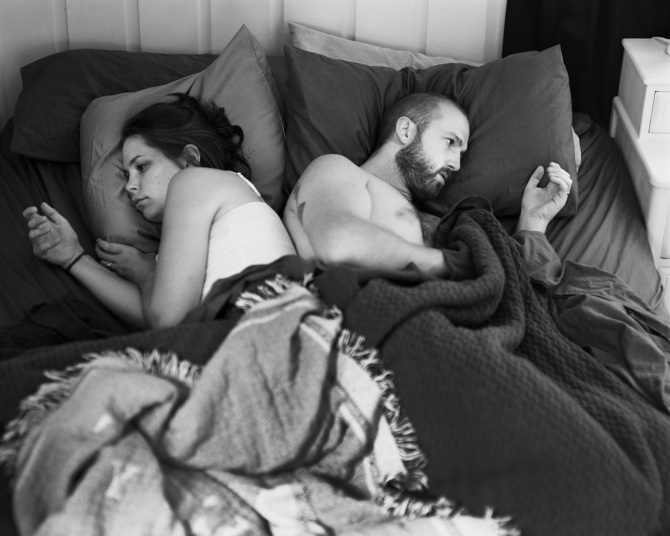 To show how physically disconnected people have become, photographer Eric Pickersgill has released a series of photos from everyday life with one minor adjustment: all electronic devices have been removed.
Pickersgill started the project after making a few observations about a family sitting next to him in a café.
"Family sitting next to me at Illium café in Troy, NY is so disconnected from one another. Not much talking. Father and two daughters have their own phones out. Mom doesn't have one or chooses to leave it put away. She stares out the window, sad and alone in the company of her closest family. Dad looks up every so often to announce some obscure piece of info he found online. Twice he goes on about a large fish that was caught. No one replies. I am saddened by the use of technology for interaction in exchange for not interacting. This has never happened before and I doubt we have scratched the surface of the social impact of this new experience. Mom has her phone out now.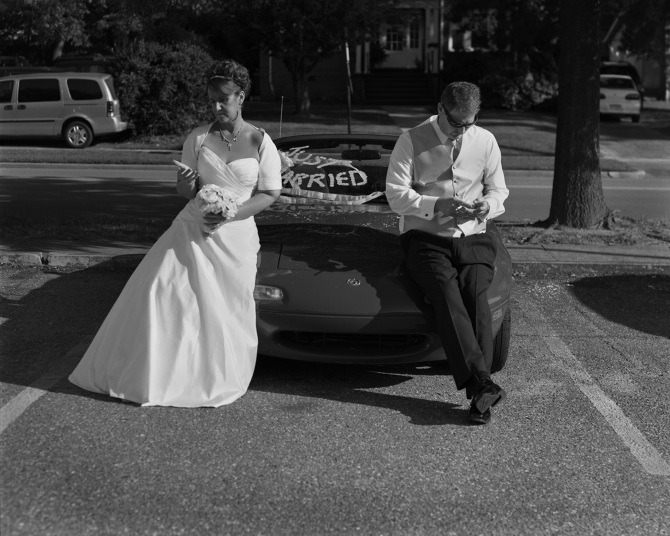 July 9, 2014 | No Comments » | Topics: Animals, Best Of |
June 9, 2014 | No Comments » | Topics: Projeect |

Lance Corporal Sean Tennant, 29
Many times pictures speak louder than stories: by creating a time-lapse portrait series of soldiers before, during and after the war, Lalage Snow reveals more about their psychological drama then their own words could. Titled "We are the not dead", the portraits show an 8 month span in the lives of the British soldiers that were deployed in Afghanistan, and the changes in their eventually weary faces are striking.
The British journalist, photographer and film maker, Currently based in Afghanistan, explains that this project was aimed at drawing the attention away from the politics of war and from the growing body count of British soldiers that were killed or wounded. Besides acknowledging their bravery, Lalage also wanted to give them a chance to make themselves heard: "'We Are The Not Dead' is an attempt at giving the brave young men and women the chance to explain how it really is."
Website: lalagesnow.com

Private Ben Frater, 21
March 27, 2014 | No Comments » | Topics: Culture |
January 23, 2014 | No Comments » | Topics: Uncategorized |
November 14, 2013 | No Comments » | Topics: Animals |
October 29, 2013 | No Comments » | Topics: Uncategorized |
October 23, 2013 | No Comments » | Topics: Uncategorized |
An Armenian woman in national costume poses for Prokudin-Gorskii on a hillside near Artvin (in present day Turkey),
Self-portrait on the Karolitskhali River, ca. 1910. Prokudin-Gorskii in suit and hat, seated on rock beside the Karolitskhali River, in the Caucasus Mountains near the seaport of Batumi on the eastern coast of the Black Sea.
August 13, 2013 | No Comments » | Topics: Beautiful |
There Will Be Blood
The Dark Knight
Apocalypse Now
August 6, 2013 | No Comments » | Topics: Uncategorized |