April 11, 2016 | No Comments » | Topics: Photography |
For his latest project Brazilian photographer Marcos Alberti has combined three of his passions: friends, photography and wine.
As he says himself: "The first glass of wine is all about the food, the second glass is about love, and the third glass is about mayhem". So his idea was to go and look for that mayhem.
"The first picture was taken right away when our guests have just arrived at the studio," explains Alberti, "in order to capture the stress and the fatigue after…working all day".
By the third glass of wine Alberti's friends got more and more into his project, revealing more open versions of themselves. We can only begin to imagine what photos 4, 5 and 6 might look like!
January 29, 2016 | No Comments » | Topics: Animals, Photography |
January 5, 2016 | No Comments » | Topics: Photography |
.
December 28, 2015 | No Comments » | Topics: Photography |
When Penguins Attack | Casey Station, Antarctica
Image source: Clinton Berry
Winter White | Gran Paradiso National Park, Italy
Image credits: Stephano Unterthiner
December 22, 2015 | No Comments » | Topics: Photography |
If you have a dog you know just how excited they get over something, or rather anything, to eat. Even the worst ball catchers can magically muster up the power to catch anything edible. Photographer Christian Vieler from Waltrop, Germany decided to capture photos of dogs the moment they caught something to eat, and the results are doggone hilarious!
Different dogs make different faces as they catch their favorite treats; something Vieler quickly learned when he began this project. He also realized how many different things one single facial expression could say about a dog's current state of mind. Dogs show excitement, desire, joy and even panic as they dive snout first towards the treat of their dreams. 
December 19, 2015 | No Comments » | Topics: Dogs, Photography |
Meet Maddie. Maddie is a Coonhound. Her traveling companion, Theron Humphrey, likes to take beautiful photos of her while exploring and share them with their 1 million followers on Instagram. These are some of our favorites…
November 30, 2015 | No Comments » | Topics: Animals, Photography |
October 15, 2015 | No Comments » | Topics: Photography |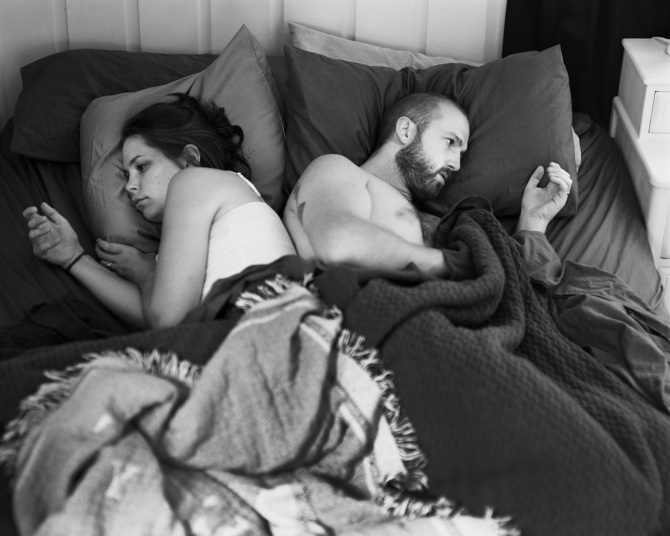 To show how physically disconnected people have become, photographer Eric Pickersgill has released a series of photos from everyday life with one minor adjustment: all electronic devices have been removed.
Pickersgill started the project after making a few observations about a family sitting next to him in a café.
"Family sitting next to me at Illium café in Troy, NY is so disconnected from one another. Not much talking. Father and two daughters have their own phones out. Mom doesn't have one or chooses to leave it put away. She stares out the window, sad and alone in the company of her closest family. Dad looks up every so often to announce some obscure piece of info he found online. Twice he goes on about a large fish that was caught. No one replies. I am saddened by the use of technology for interaction in exchange for not interacting. This has never happened before and I doubt we have scratched the surface of the social impact of this new experience. Mom has her phone out now.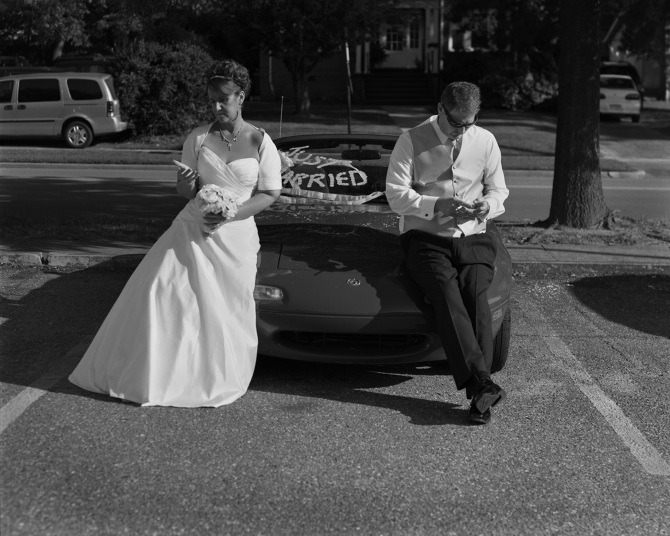 July 9, 2014 | No Comments » | Topics: Animals, Best Of |
June 9, 2014 | No Comments » | Topics: Projeect |

Lance Corporal Sean Tennant, 29
Many times pictures speak louder than stories: by creating a time-lapse portrait series of soldiers before, during and after the war, Lalage Snow reveals more about their psychological drama then their own words could. Titled "We are the not dead", the portraits show an 8 month span in the lives of the British soldiers that were deployed in Afghanistan, and the changes in their eventually weary faces are striking.
The British journalist, photographer and film maker, Currently based in Afghanistan, explains that this project was aimed at drawing the attention away from the politics of war and from the growing body count of British soldiers that were killed or wounded. Besides acknowledging their bravery, Lalage also wanted to give them a chance to make themselves heard: "'We Are The Not Dead' is an attempt at giving the brave young men and women the chance to explain how it really is."
Website: lalagesnow.com

Private Ben Frater, 21