Margarita, a devoted animal lover from Merida, Yucatan, was adored for her kind nature and generosity.
Every morning, a gaggle of stray animals would appear at her front door waiting for her to feed them. She even took a bag of food with her everywhere she went in order to feed all of the stray animals she met along her way.
Margarita passed away last month after battling illness, but her kindness in life didn't go unnoticed. Family members knew Margarita was a devoted animal lover but they were nonetheless shocked when one bird and a group of stray dogs arrived to honor Margarita at her funeral on March 15.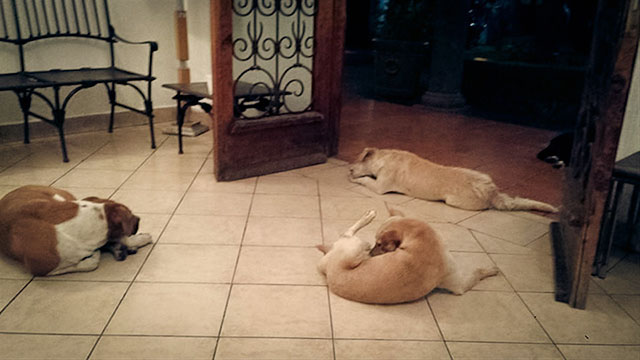 When a group of stray dogs attend funeral everyone sits up and takes note. When the dogs first appeared at the funeral parlor where Margarita's body was kept, workers said they had never seen the dogs on site before. This was the first time the dogs had made an appearance, let alone attended a funeral.
While staff and family members were shocked, they allowed the dogs to come inside, realizing they were there for the same reason as all of the humans, to pay their respects. After all, Margarita held a near and dear spot in their canine hearts; she was their loyal friend for many years.
Throughout the ceremony, the dogs laid peacefully on the floor near Margarita's casket. They even formed an orderly procession behind the hearse carrying her body before returning to the funeral home.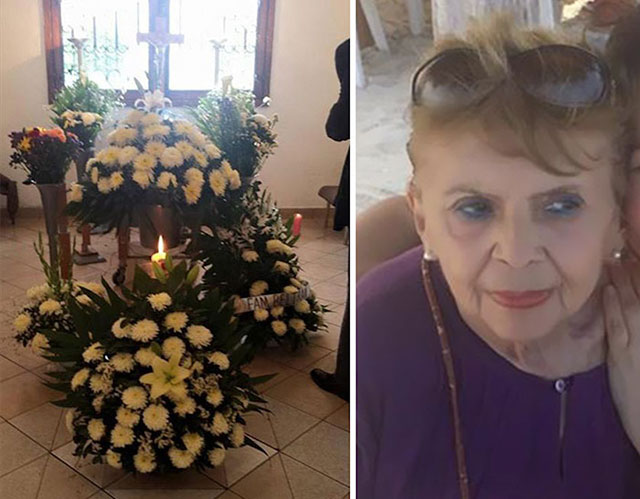 The dogs didn't leave until Margarita's body was being prepared for cremation.
Margarita's daughter, Patricia Urrutia said, "In pain, they jumped for joy, it was wonderful."
Patricia knows exactly why the animals miraculously showed up at her mother's funeral, they were there to pay their respects and say goodbye to someone that had always cared for them.