My neighbor found his lost dog. The dog was lost for 4 or 5 weeks. I think he was driving far away from home yesterday and he saw his dog on the street, she was skinny so he said her name and BAM! It was Gretel.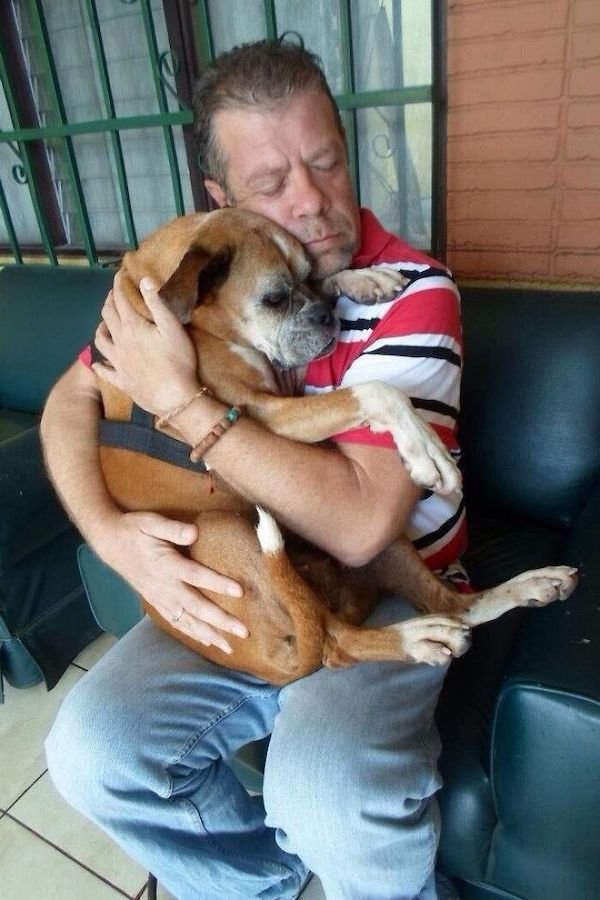 After 20 long months of being in the Tahoe National Forest, Murphy has come home.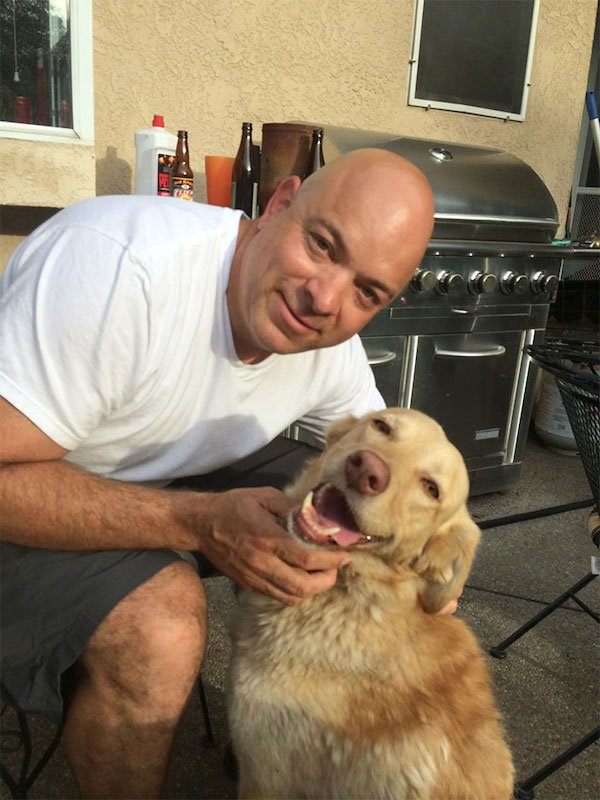 This sweet doggo's face after being reunited with his dad after 7 months. (Was brought to the shelter and scanned for microchip- info was up to date and dad came right away).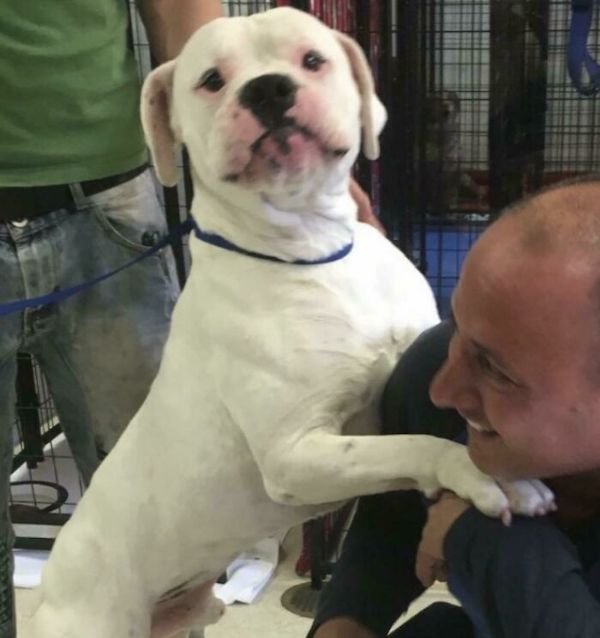 Lost our girl in an unfamiliar town for 2 days… this is how we spent the rest of the day after being reunited.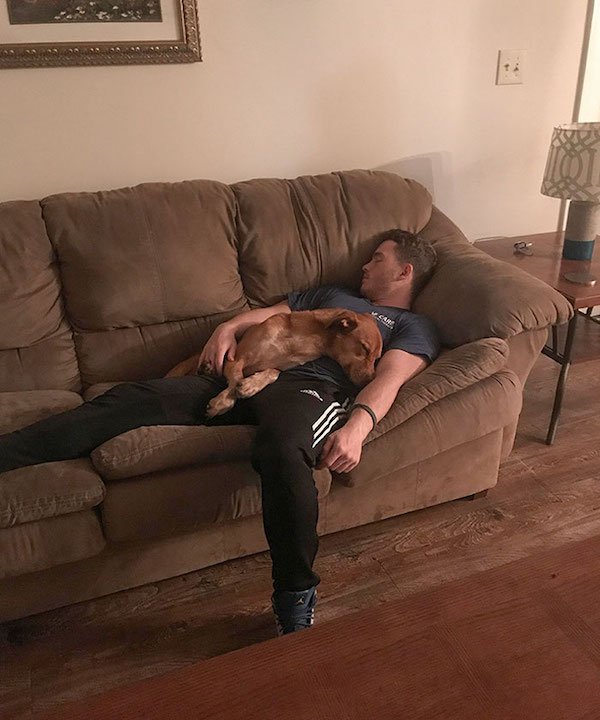 My dog ran away, after hours of looking I came home to this…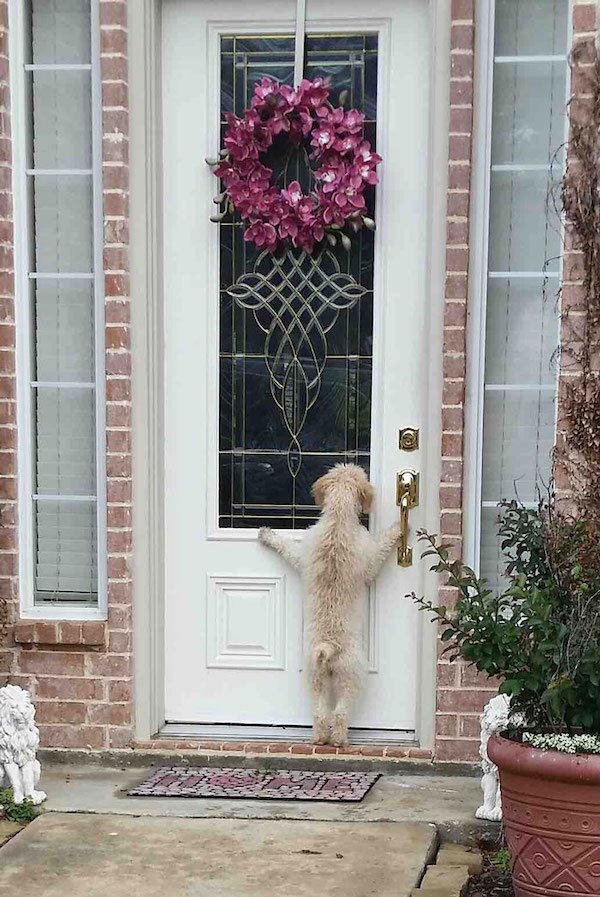 Joshua Edwards lost his Rottweiler, Duke, eight years ago and had given up on finding him. Five days ago he received a call from a pet chip company saying they had a dog named Duke registered to him. Given that eight years had gone by, Josh was very nervous about the reunion. He had no idea how things were going to play out. But the moment that these two long-lost besties saw one another it was nothing but pure love and happiness. This reunion certainly sparked a tear or two.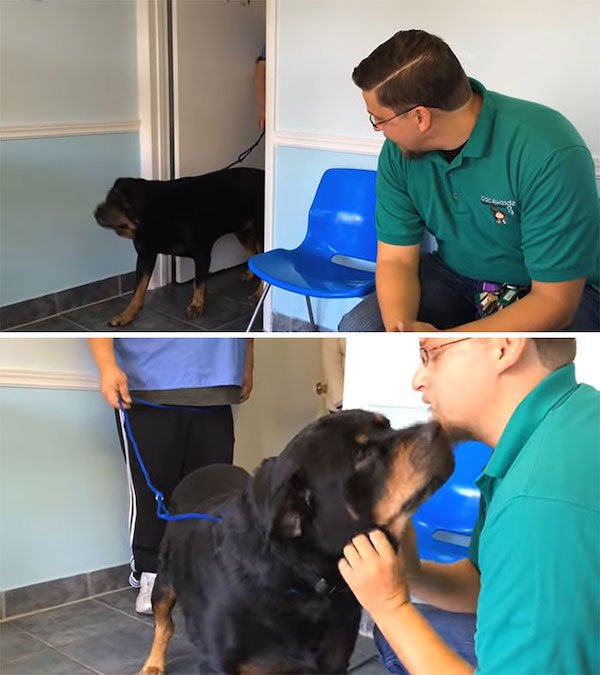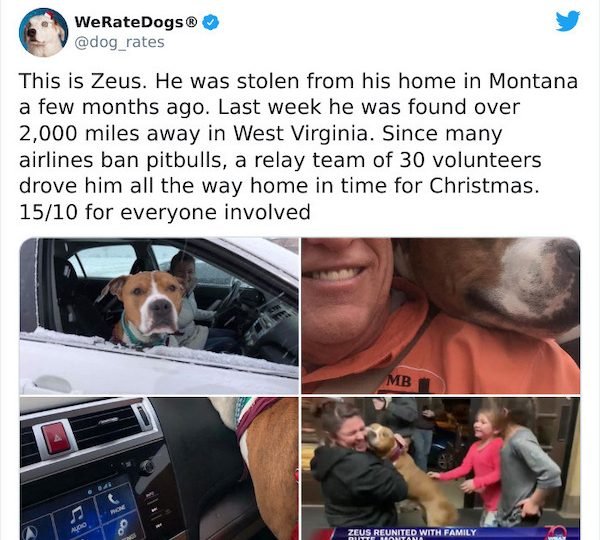 She ran away for a day… this is her back home now.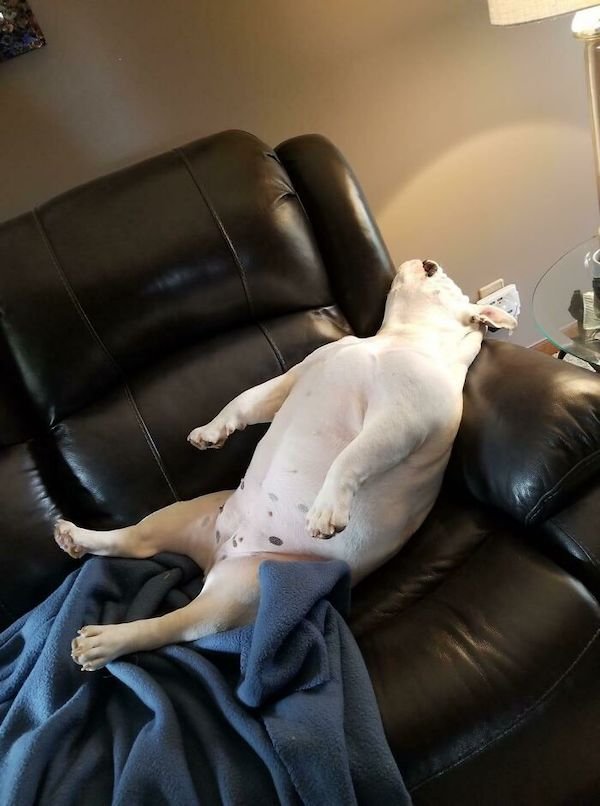 After being lost for 6 years, Alex is reunited with his family. Alex dug out of his enclosed yard one night looking for his big brother, Thunder, who had moved away with grandma. Now, 6 years later, a good Samaritan brought Alex to the shelter and his microchip was able to reunite him with his family over Valentine's Day weekend.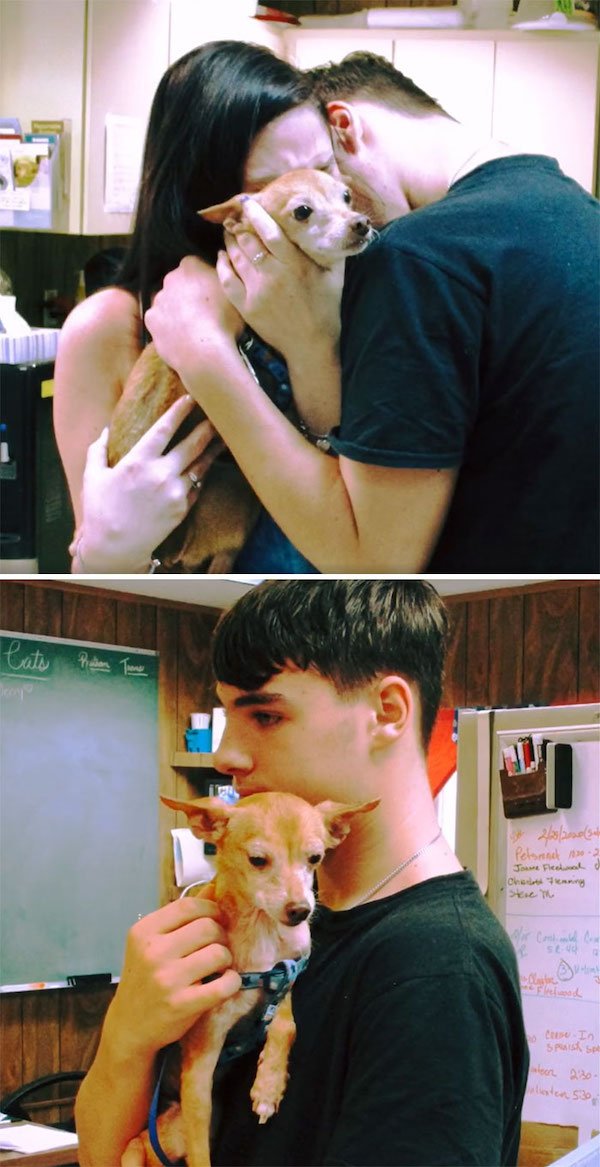 Lost my hound puppy in the wilderness after she was startled. Found her safe 24 hours later. My lab was with us searching every step of the way. This is the two of them once I got them back in the truck. Clearly they missed each other.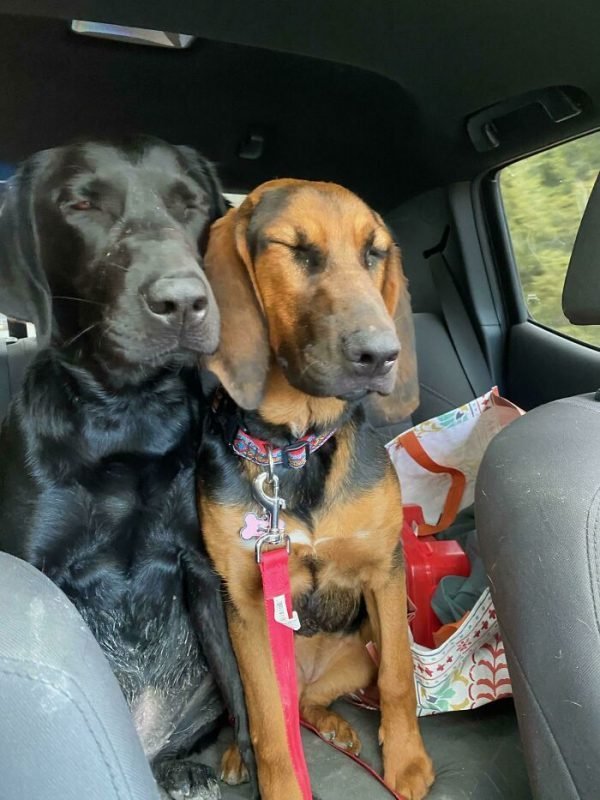 Dog reunites with its owners after three years.

A reunion 200 days in the making.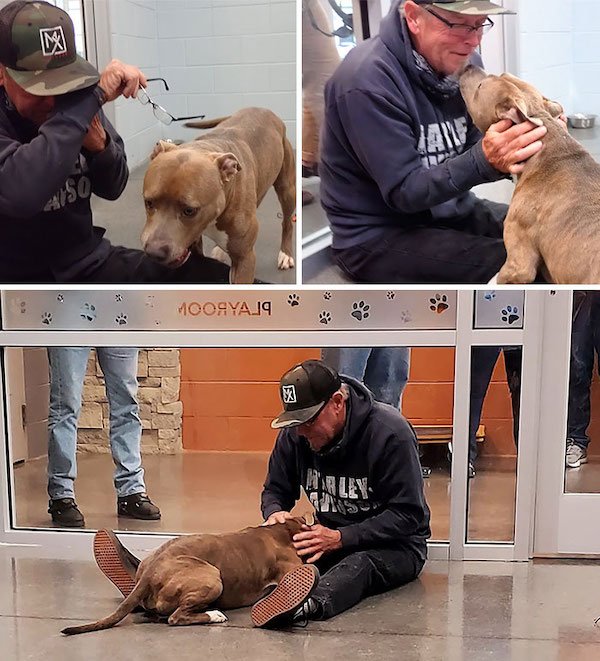 Zoe returns home after being lost in the woods for nearly a year.

WE GOT HIM. I'm speechless. Shaking. Emotional. The man who found him is the angel we all prayed for and I can't even describe what he did to make this happen. A complete stranger who owed me nothing gave me my entire world back and jumped through hoops to get him off the streets and back to me. I will update more later— at the vet now making sure he's ok. THANK YOU to every single person who searched/shared/commented/hung flyers/and dropped everything to help me. I have no words.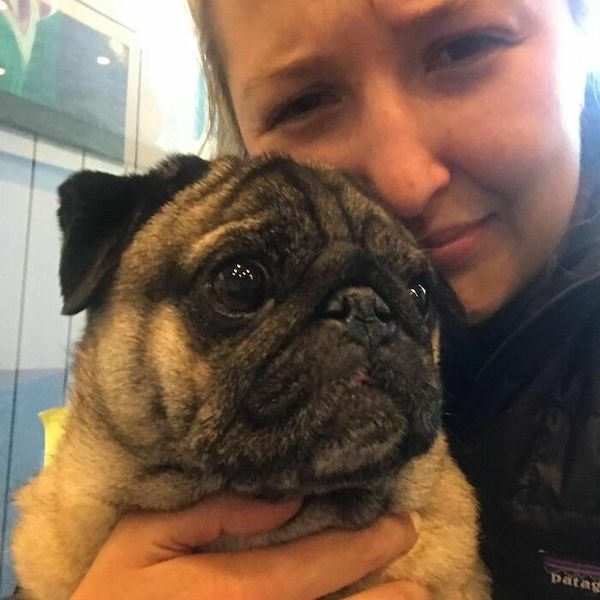 A family in my town had their truck stolen last week with their dog inside. Today the truck was recovered and the dog got to reunite with his family.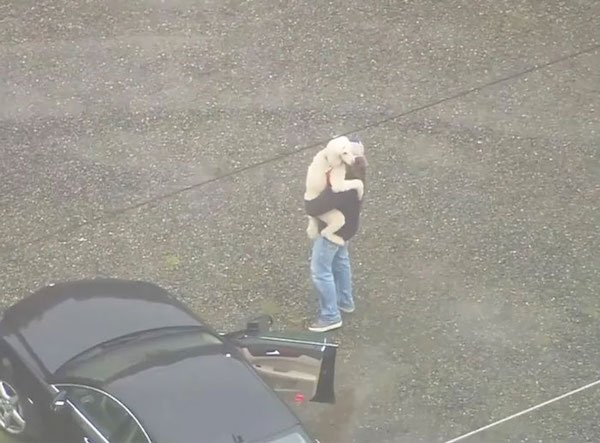 A fearless goat-herding dog called Odin refused to abandon his flock of goats during deadly California wildfires in 2017, while his owners ran to safety. Days later his family returned to their destroyed home and found him and the goats still alive.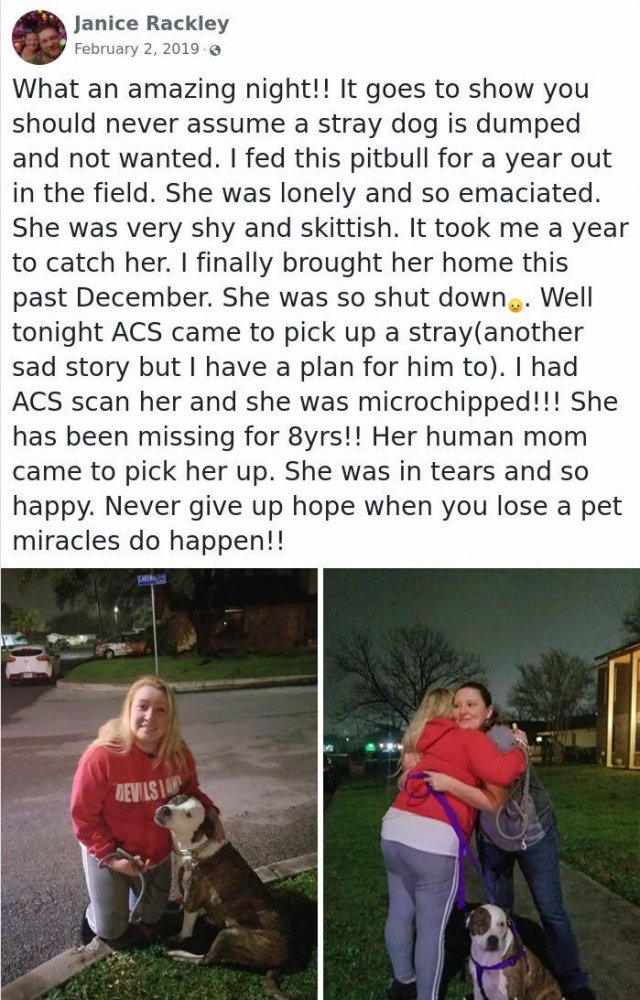 My friend found her dog after being lost for 3 days. I think she was glad to have her human back…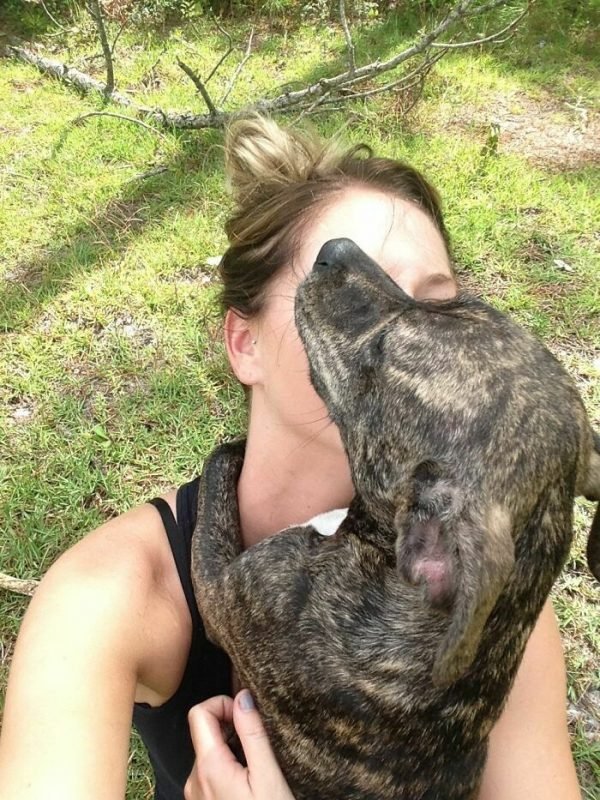 On November 18, we let our pug, Piper, out to go potty, and she didn't come back when we called her. It had been a long two and a half weeks for my oldest two children, Carter and Natalie, thinking they would never see their puppy again. Piper was a very special gift for Carter's 12th birthday: he had always wanted a black pug since he spent his baby years with another pug he loved very much (Oliver) who had to go live with another family while his baby brother was sick. We posted and shared and talked to neighbors, news venues, and community groups but as the days passed, our hope waned.
But then, amazingly we got a message this Monday night that a dog that looked like Piper had been picked up and taken to the animal shelter. I was truly shocked. We had all resigned ourselves to the reality that she probably wouldn't come back. Lo and behold, it was her! Seeing her little tail wag as she came out from the back of the Genesee County Animal Shelter where she had been so well taken can of, I lost it!! Carter and Natalie were out of town for a few days with their dad's family, and so I hoped to make their reunions special. This video is no doubt the embodiment of that! It's so amazing to see the love, and honestly, the video says more than any words I could write. My son loves his dog so much, was sick while she was gone, and tonight she's sleeping next to him again. What a Christmas miracle for our family and thank you to everyone who helped bring Piper home.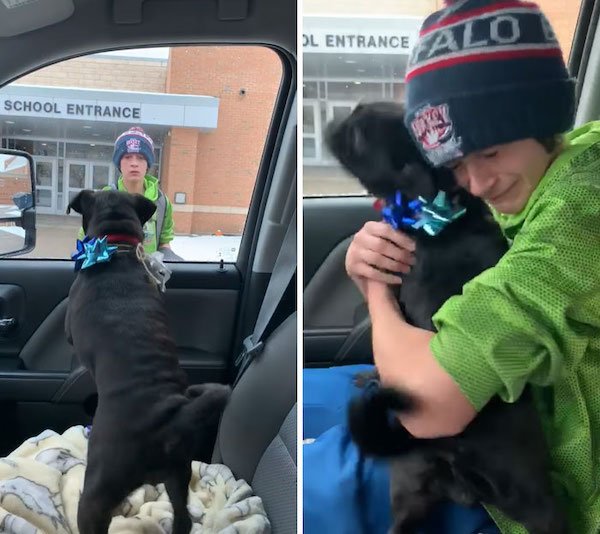 A Reddit stranger drove two hours and used his drone to recover Meadow, who was lost in the woods for 10 days.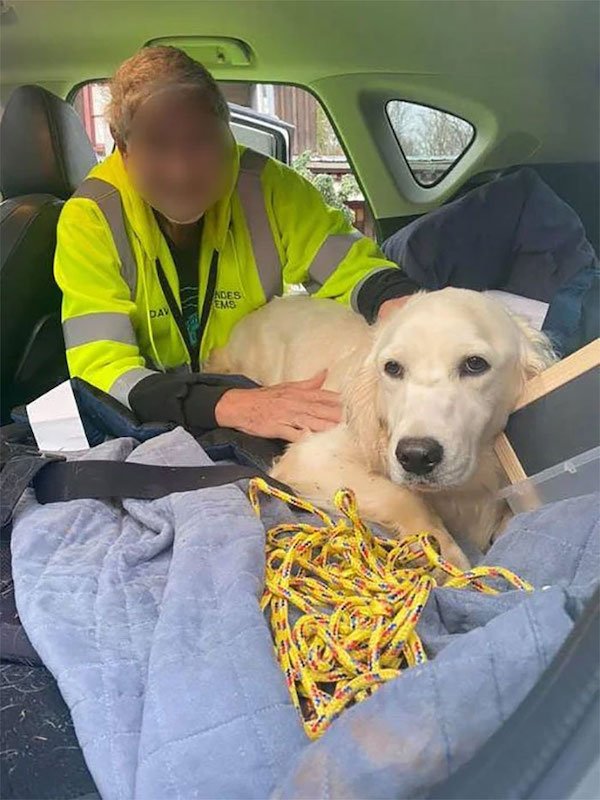 My dog brought home a friend. Turns out it is my neighbors golden who has been missing for 2 weeks.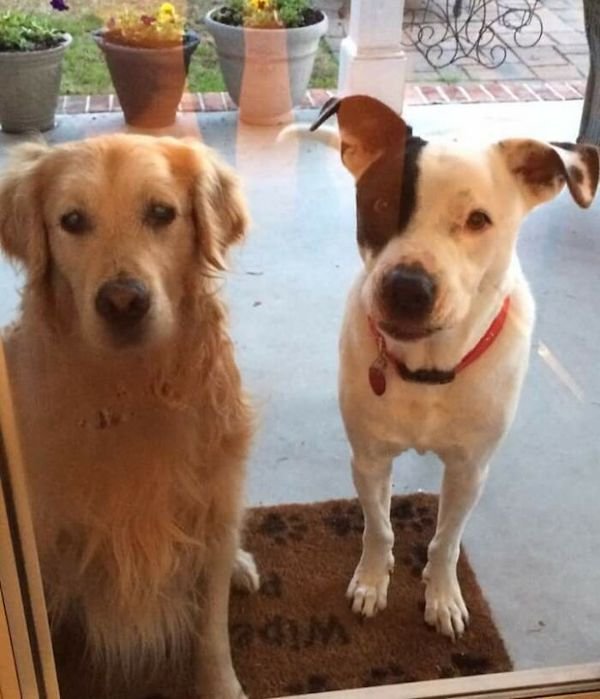 So something amazing happened today!!. After 54 days missing from the tornado that leveled our home on March 3rd we have been reunited with our dog Bella. To say that I wasn't starting to lose hope in ever finding her again would be a lie. Me and my wife would pray daily that god was keeping her safe out there until he brought her home to us. Well today those prayers came true, at around 6 pm this evening we were able to catch Bella over off of willow in the save-A-Lot area in between a little alley way, there's a few pictures of where she was at in the photos.
This would never have been possible without the help of so many people especially Sarah Lang Romeyn without you this would have never been possible, your an amazing person. Thank you so much for never losing hope on our dog Bella. We are forever thankful for your help. Thank you to so many others that went out with me and looked for Bella on several occasions. At the moment our miracle dog has a full belly of food and is currently sleeping in a warm bed where she belongs. Once again thanks to everyone that either participated in searching for Bella or simply saying a prayer for her. We love all of y'all. What an amazing god we serve!!!

So I got the greatest phone call I've ever gotten yesterday at work around 2:40 pm… An animal shelter from Winnipeg called me and ask my name and if I had a dog named Jack!? So I said I lost him 4 years ago in Ontario. And then they said well we got your info from his microchip and he's here in Winnipeg. So, after the phone call, I ended up going home. Waiting for Kenzi to come home and we left that evening and stayed in Ignace. The next day we finished the drive to Winnipeg, and me, Kenzi, my sister and husband went to the shelter and told them who I was, showed them a picture of me and jack and they brought him out and instantly felt like my life was back to normal. Life without him has never been the same and the feeling of having Jacko back is unexplainable. Never EVER lose hope… I didn't and after 4 years apart in different provinces, we are together again.
Thank you for the work you guys did to find me. Can't express the amount of joy you have given back to me. Jeremy Browne, and Centennial Animal Hospital in Winnipeg, Manitoba.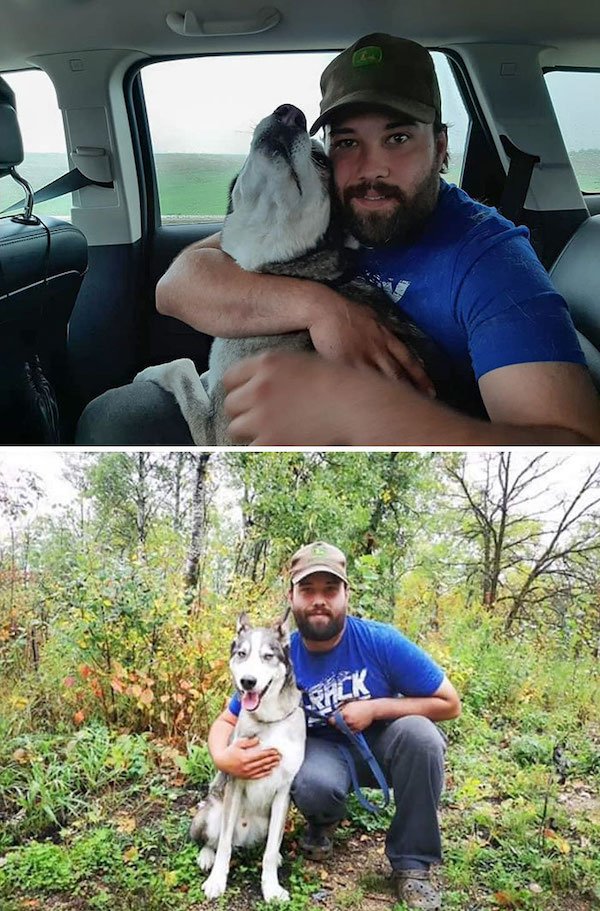 Have you got tissues ready? Twixx has been missing 2 years, and his owner thought he was dead, but thanks to a microchip, today we were able to reunite them! Happy Tails Twixx!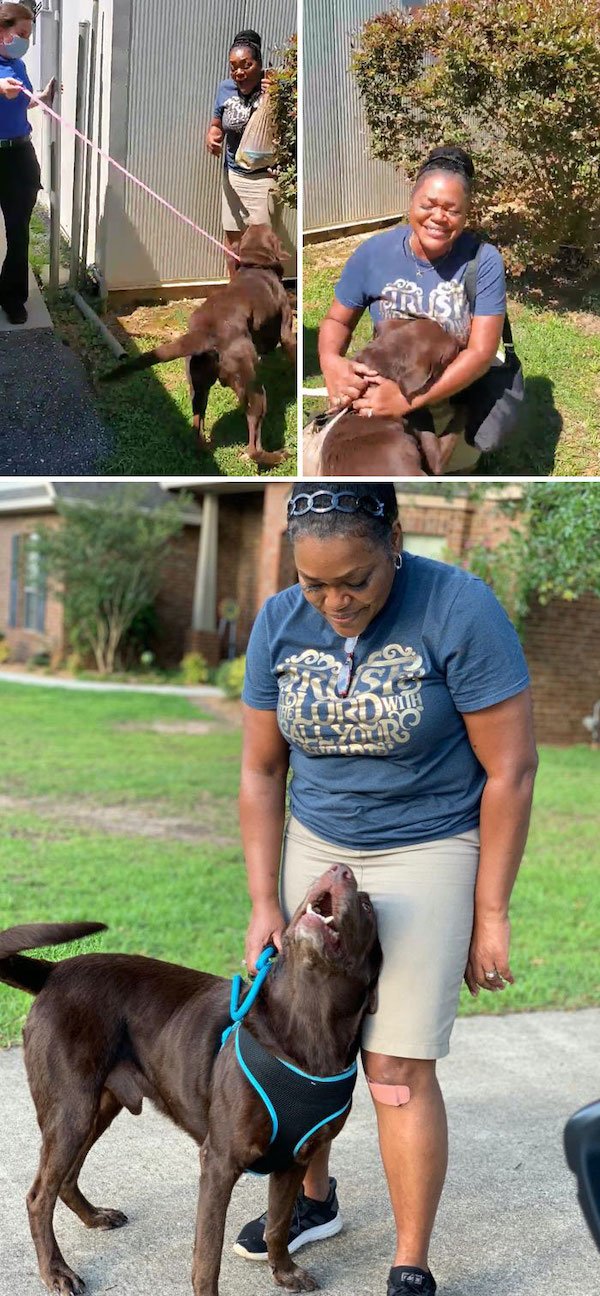 My husband is a Fedex driver. He found a lost dog today and picked him up in his truck. He rode with him until he was safely returned to his owner.