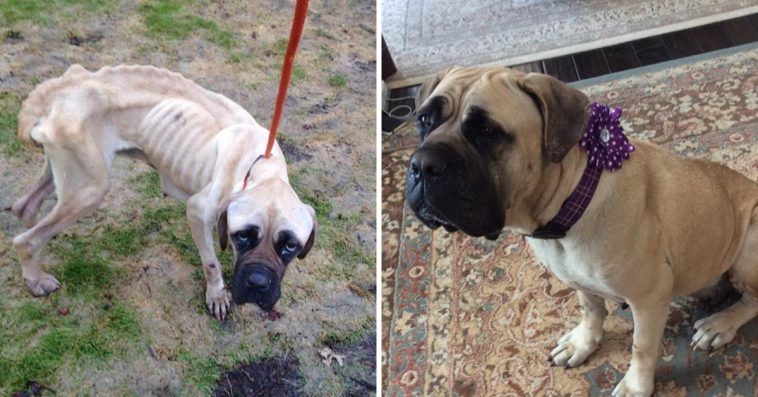 All Violet ever wanted was to be a good dog so her family would love her.
But despite her loving heart and sweet personality, Violet's family treated her cruelly and with no regard for her safety, wellbeing or feelings.
Poor Violet received nothing but neglect and eventually, her family decided to reject her completely.
They put her in their car, drove down a road in Clinton, Maryland, and pushed the terrified mastiff out the car window.
[Read more…] about Starving Mastiff That Was Thrown Out Of Car Gets A Second Chance At Life