A guide dog named Roselle led a group of people including her blind owner down 78 flights of stairs before the North Tower collapsed on 9/11. She only stopped to give kisses to a woman who was having a panic attack.
Roselle was asleep under her owner's desk on the 78th floor in Tower 1 of the World Trade Center when the attack commenced. She was awakened by the plane impacting some fifteen floors above them. Roselle calmly helped Hingson to stairwell B, despite the smoke, confusion and noise surrounding her.

She led her owner and 30 other people down 1,463 steps out of the tower. After descending over half the distance, they passed the firemen who were heading up, who Roselle stopped to greet. The descent took just over an hour. Just after they exited the tower, Tower 2 collapsed, sending debris flying. Hingson later said, "While everyone ran in panic, Roselle remained totally focused on her job, while debris fell around us, and even hit us, Roselle stayed calm." Once clear, Roselle led her owner to the safety of a subway station, where they helped a woman who had been blinded by falling debris. Once they arrived home, Roselle immediately began playing with her retired guide dog predecessor, Linnie, as if nothing important had happened.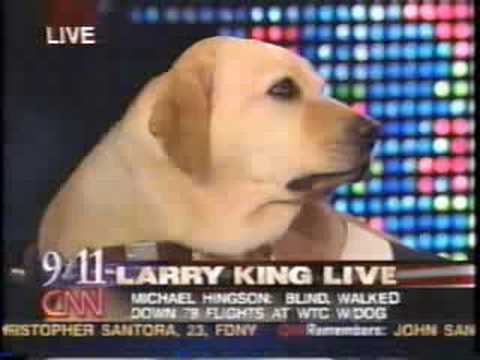 A three year old Russian girl who survived for 11 days in Siberian taiga forest by drinking from a creek and eating berries while being protected by her dog which went to get help after nine days and returned with rescuers. (article)
Romans were known to create tombs for their dogs and gave them epitaphs to remember them by. One such inscription read, "I am in tears, while carrying you to your last resting place as much as I rejoiced when bringing you home with my own hands 15 years ago."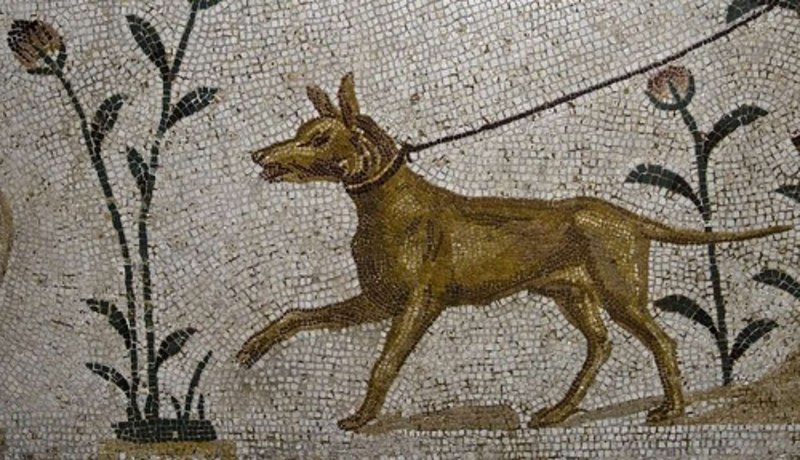 After his disabled owner was struck by a car, 'Endal' the service dog pulled his unconscious owner into the recovery position, retrieved his mobile phone from beneath the car, fetched a blanket and covered him, and then ran to a nearby hotel to obtain help 
in 2008 a dog tried to save his owners lives after 5 armed pirates hijacked their yacht off the coast of Venezuela. After the men climbed aboard the dog furiously attacked them, biting and snapping until he was stabbed then shot. The dog survived and the pirates left almost empty handed. (article)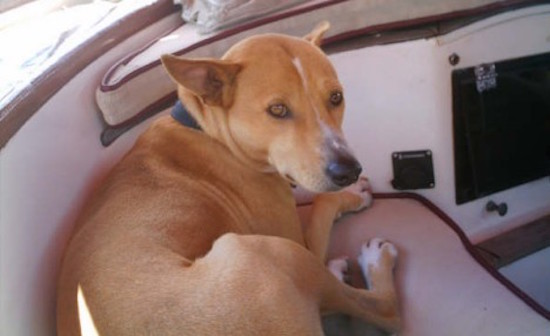 A dog in Milan regularly catches the No. 54 bus by himself, to visit his favourite spot in the city. He will only get on if it's the driver that he likes, and once he has reached his destination (a park) he leaps off and wanders around for a few hours before catching the same bus home again (article)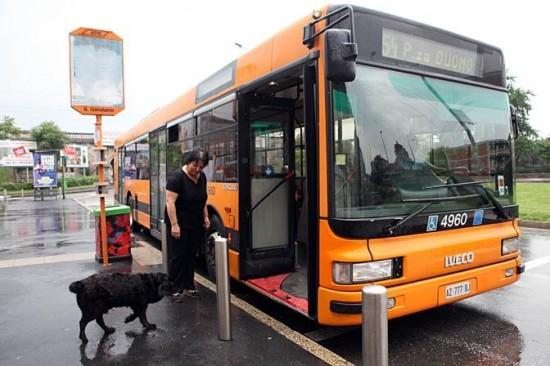 Faithful Dog Refuses to Leave Graveside of Owner Who Died Six Years Ago

(article)

German shepherd, Capitán, ran away from home after his owner and best friend, Manuel Guzman, died in 2006. A week later Guzman's family, who live in Cordoba, Argentina, found the heartbroken dog grieving at the gravesite, reported Dog Heirs.

"We had never taken him to the cemetery so it is a mystery how he managed to find the place," Veronica Guzman, Manuel's widow, told the Sun.

Every Sunday, for the past six years, the Guzman family has gone to the cemetery to visit both Manuel and Capitán. Although the dog often leaves the cemetery to spend a short period of time with his family, he always returns to the gravesite before dark.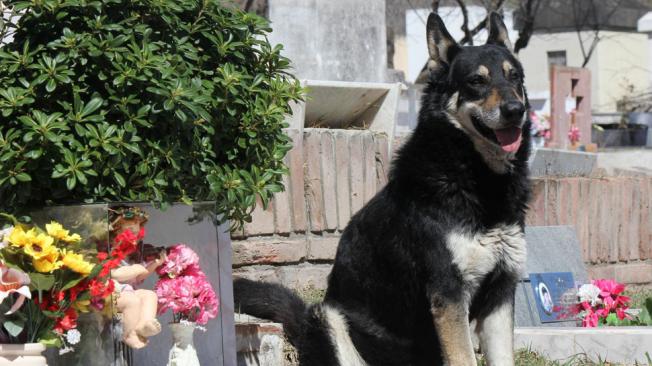 Humans' and Dogs' brains have evolved to understand each others' vocalizations to some degree, including dogs understanding human laughter. (article)
During 8 years living in a UK animal shelter, a dog named Jasmine was a 'surrogate mother' to over 50 rescued animals; including puppies, foxes, 4 badger cubs, 15 chicks, 8 guinea pigs, 15 rabbits, a deer and a goose. She nursed each with affection, taking care of them as soon as they arrived. (article)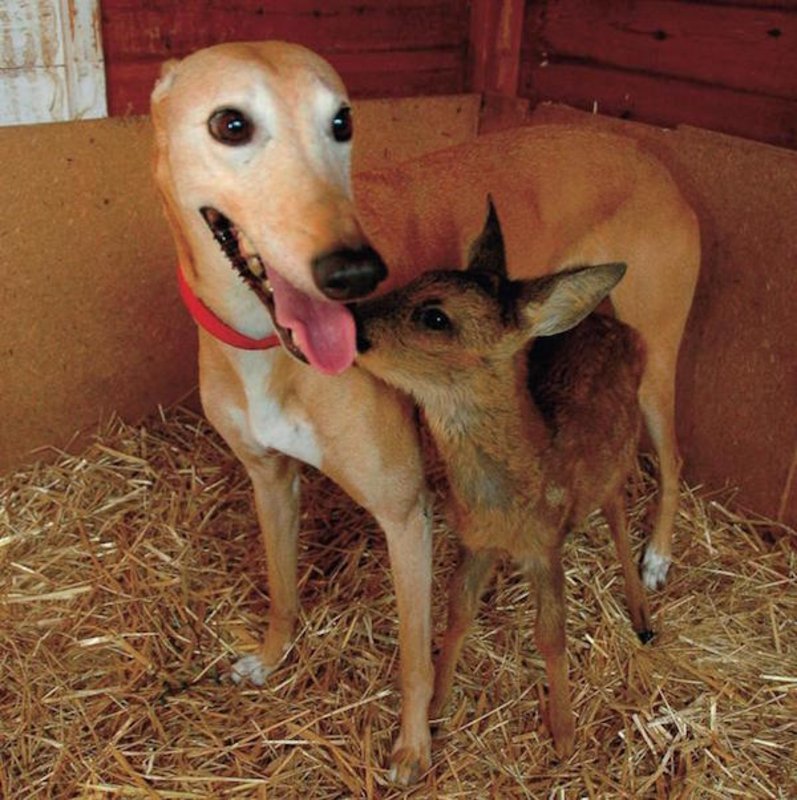 In 2017, a dog named Odin refused to leave his flock of goats behind during the California Tubbs Fire as his owners fled to safety. Days later, the owners came back to their property to find Odin survived and managed to keep all the goats alive. (article)
The owner: "I made a decision to leave him, and I doubt I could have made him come with us if I tried. We got out with our lives and what was in our pockets. "When we had found relative safety we cried for Odin and our goats. I was sure I had sentenced them to a horrific and agonizing death."
To their disbelief, Odin – burned and battered but still alive – was there surrounded by the goats and small deer. It appeared that even the deer had sought him out for safety.
Actor Mickey Rourke attributed his comeback to his dogs and credit them during his Golden Globe acceptance speech in 09: "sometimes when a man's alone, that's all you got is your dog, and they've meant the world to me." (article)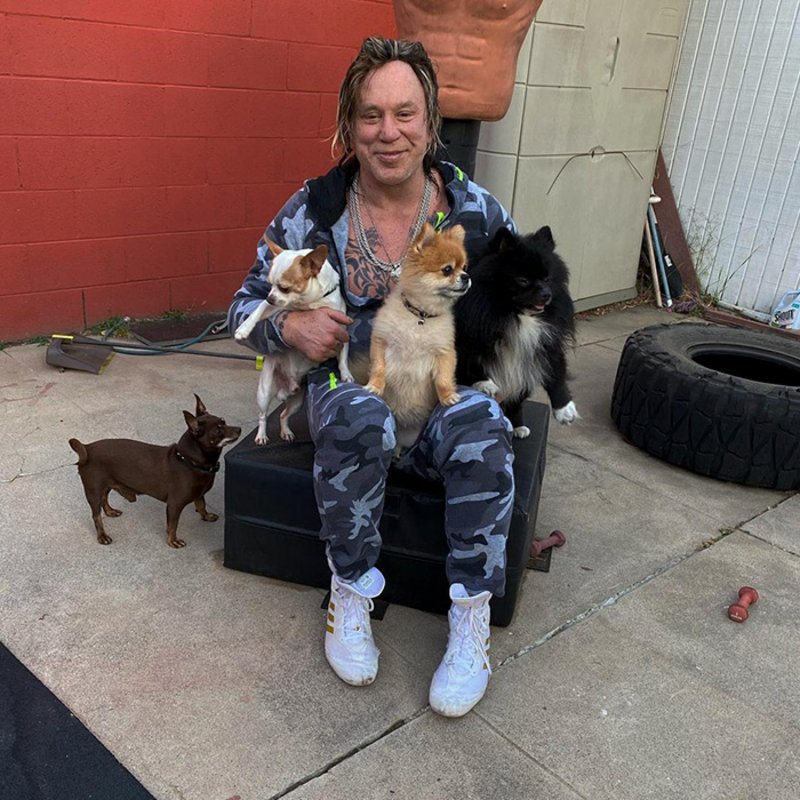 A dog was once inducted as an official crew member of a Norwegian fighting ship during World War 2. The canine was known for breaking up fights amongst his crew-mates by putting his paws on their shoulders and calming them down. The much-loved dog was buried with full military honors.
The crew loved Bamse. When Captain Hafto was assigned to another post, they refused to return to the ship unless the Captain agreed to leave Bamse with them. Hafto finally gave in, with the understanding Bamse would be returned to him at the end of the war.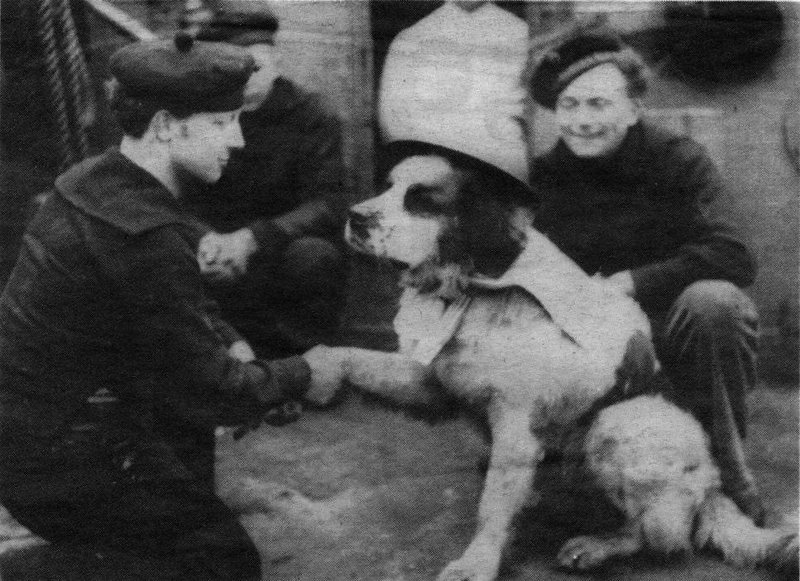 Moscow street dogs display specialized behaviors that differentiate them from domesticated dogs & wolves: pack leaders tend to be the most intelligent rather than the strongest, and packs tend to deploy its cuter members first, as they are more successful in begging for food from people.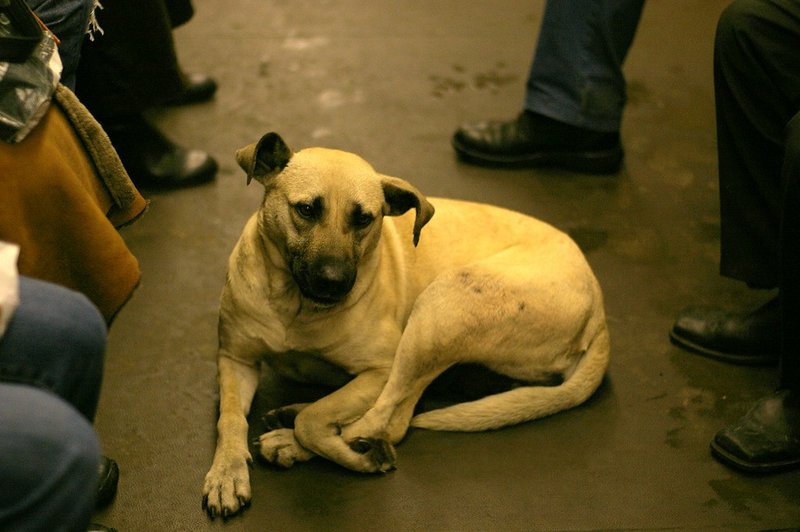 (photo: by AlphaTangoBravo / Adam Baker)
There exists a festival in Nepal called Tihar that dedicates an entire day to thanking dogs for their friendship and loyalty. (article)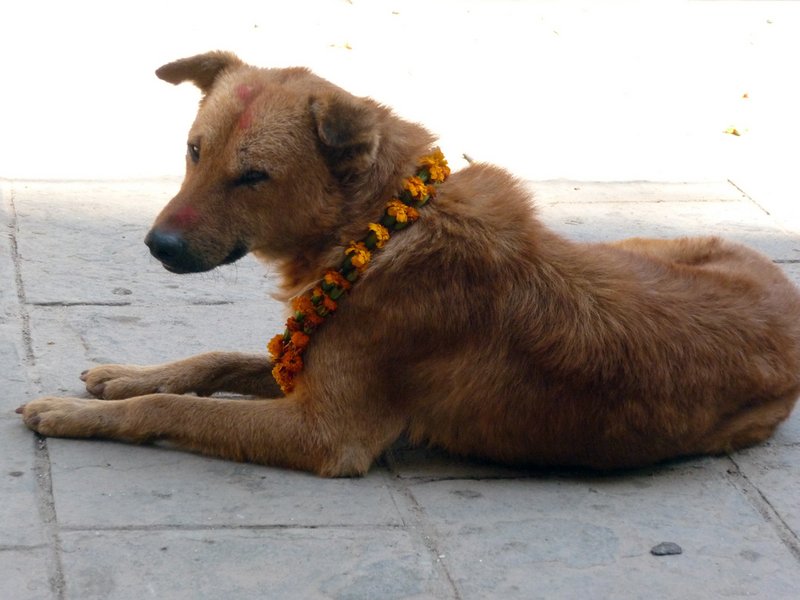 (photo: by Cheryl Marland)
An Akita dog named Hachiko was so loyal to his owner that he waited for his owner for 9 years until he died. His owner would take the train to work and back, and Hachiko greeted him every time he came back. Even after his owner died of a hemmorhage at work, Hachiko thought he'd come back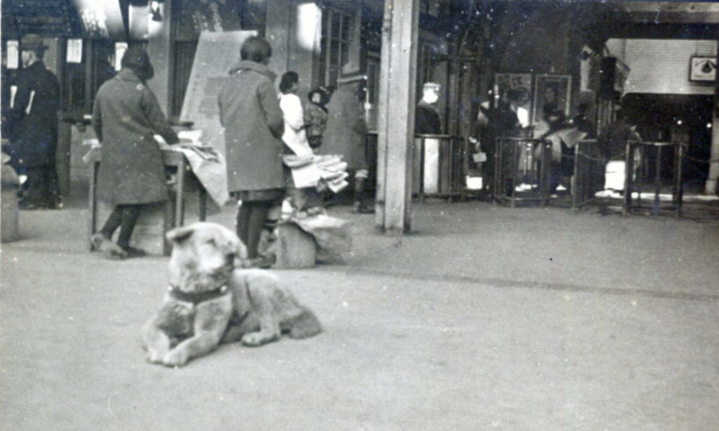 Hachiko, Forever Reunited With His Human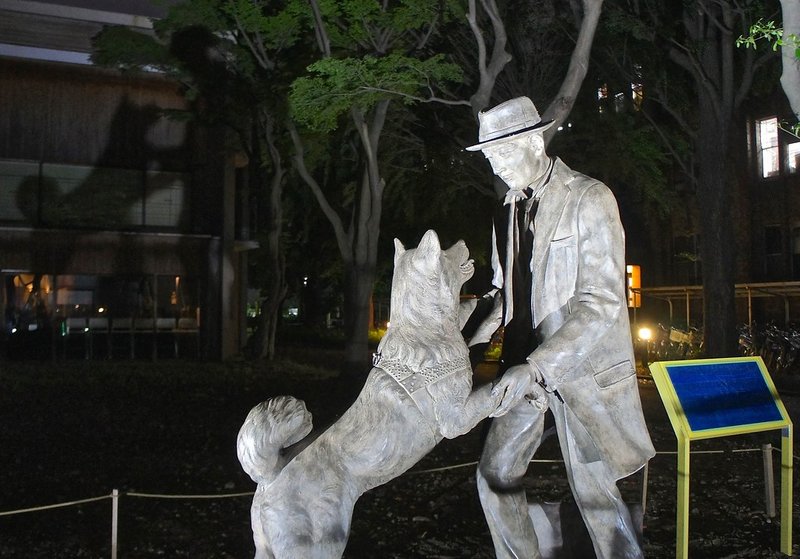 (photo by Manish Prabhune)