Jacquelin Melina Marin, later known as Jacqie Campos, is an American actress and reality star born November 20th, 1989, in Long Beach, California. She is the second daughter of Regional Mexican singer Jenni Rivera.
Jacqie would have a career in reality television for a few years. She is also known for several tragic things that have happened to her.
Who is her mother?
Jacqie's mother was Jenni Rivera (July 2, 1969 – December 9, 2012), an American singer, songwriter, actress, television producer, spokesperson, and entrepreneur noted for her career in Regional Mexican music. She would frequently work within the genres of Banda, Mariachi, and Norteño. She is widely considered one of the most influential women in Mexican music. Her full name was Dolores Janney "Jenni" Rivera Saavedra. However, she did live a challenging but inspiring life.
Jenni began releasing music in 1992. However, the growth of her career would face several challenges, from rough relationships to the arrest and incarceration of her second husband on smuggling charges. The Regional Mexican music scene was dominated mainly by men as well. In the early 2000s, her notoriety grew, including many awards and nominations. By the end of her career, she had recorded 12 studio albums.
Around 2012 she would appear on her daughter Chiquis' reality show, resulting in her spin-off show shortly after. Jenni Rivera was often seen as an inspiration to Latinas and Chicanas.
Domestic violence awareness and charity work were a significant part of Jenni Rivera's life as she got older, partially inspired by the challenges she faced in her life. August 6th has been dubbed "Jenni Rivera Day" by the Los Angeles City Council. Among the organizations in her name are the Love Foundation, Jenni Vive, and Jenni's Refuge.
Sadly, Rivera lost her life in a tragic plane crash near Monterrey, Mexico, on Dec. 9, 2012. She was traveling with six other passengers. She was buried on December 31, 2012, at the All Souls Cemetary in Long Beach, California. Her death was an international headline for weeks across Telemundo, Univisión, CNN, ABC, and MSNC.
Who is her father?
Jacqie's history with her father, José "Trino" Marín, is complicated, and she ended up shocking many of her fans in a June 2017 Instagram post where she expressed forgiveness for what her father had done. This update came as a shock due to Trino's history of sexual abuse of Jacqie and her elder sister, Chiquis, and Jenni's younger sister, Rosie.
Jenni would learn of the abuse in 1992, but Trino would flee from the law for 9 years, only being found and captured in 2006 due to Rosie seeing him in a restaurant. The media circus surrounding the traumatic case was well-publicized and resulted in many hard feelings and even a brawl in the courtroom during the lengthy trial in Long Beach.
In May of 2007, 'Trino' was found guilty on 6 of 9 charges that included pederasty and evasion of justice. He was sentenced to 31 years in prison and has petitioned twice for a reduced sentence.
As for why Jacqie has forgiven her father, much of this is attributed to her faith. Jacqie, having grown up in the spotlight, was not without her controversies and experiences. However, in finding her religious path, she has taken on a feeling of forgiveness for her father. Many fans were alarmed and disturbed by her forgiveness, citing the tragic life of her mother. Others, however, seemed to praise her for her decision. In any case, the sad nature of the circumstance continues to drive speculation and discussion online.
What is Jacqie Campos doing now?
Going by Jacqie Rivera as a performer, Jacqie Campos is a singer following in her mother's footsteps. Jacqui expresses herself through what she calls "fusion music."
Her official website carries more information about her music and events, and she maintains a YouTube channel to share what she is doing these days.
Who is Jacqie Campos' husband?
Jacqie Campos married Mike Campos on November 10, 2012, and they are still married to this day. However, they have had very noticeable off-and-on periods resulting in periods of separation, the most recent of which was in 2019.
As far as what Mike Campos does, he is most easily classified as an actor for his appearances on several reality shows revolving around mother-in-law Jenni's family.
How old was Jacqie Campos when she had her first baby?
Jacqui Campos had her first baby at 19 with her ex-boyfriend Danny Yanez.
How many children does she have?
Jacqie currently has four children. Her first daughter, Jaylah Hope Yanez, was born on November 18, 2009. Jaylah's father is Jacqui's ex-boyfriend Danny Yanez. Jacqie would marry Mike Campos in 2012, who would father her following three children.
Jacqie's second daughter, Janavieve Faith Campos, was born on March 21, 2014. Her first son, Jordan Love Campos, was born on April 6, 2016. Her fourth child, and second son, Julian Joy Campos, was born on April 27, 2020.
Who are her siblings?
Jacqie is one of five children born to Jenni Rivera across three marriages. Her first child, Jacqie's oldest sister, is Janney 'Chiqui' Riviera, born in 1985 while Jenni was still in high school.
She would marry 'Chiqui's' father, José Trinidad Marín, who would have two more children with Jenni. This included Jacquelin, born in 1989, and Michael, born in 1991.
After separating in 1992, Jenni married Juan López in 1997. The pair would have daughter Jenicka in 1997 and son Juan Angel in 2001. Jenni Rivera and Juan López would divorce in 2003.
What was The Riveras reality tv show?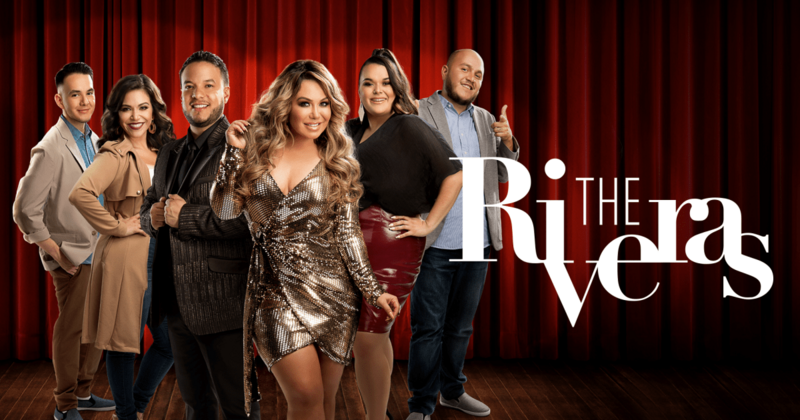 The Riveras was one reality show that was sprung by producers surrounding the family of Jenni Rivera, the hugely successful singer.
The various Rivera-family reality shows would depict the day-to-day lives of the extended family members, as reality shows do.
There were three series, beginning with Chiquis 'n Control in 2012. Later, I Love Jenni, which ran from 2011 to 2013 and was canceled in 2020.