Music is a journey, and the best albums take you on an unforgettable ride from start to finish. Here are 29 albums that captivate with their consistent brilliance, ensuring you won't be reaching for the skip button anytime soon.
Radiohead – OK Computer
With their third album, Radiohead moved beyond the grunge-inspired guitar rock of their early work into more atmospheric, electronic territory.
Released in 1997 at the height of Britpop, OK Computer showed that rock music could still be artistically vital, with Thom Yorke's abstract lyrics about modern angst striking a chord with critics and fans.
Sonically adventurous yet emotionally resonant, it cemented Radiohead as one of the most important bands of their era.
Massive Attack – Mezzanine
Massive Attack's third album from 1998 took the Bristol group's trip-hop sound into darker territory.
Known for blurred grooves and eclectic samples, Mezzanine added harder edges with claustrophobic beats, distorted guitars, and a pervasive sense of paranoia.
Elizabeth Fraser's haunting guest vocals matched the ominous vibe. Mezzanine became a critical and commercial breakthrough for Massive Attack and a touchstone for the trip-hop genre.
Fleetwood Mac – Rumours
Despite romantic turmoil within the band, Fleetwood Mac produced an album full of polished Southern California pop/rock in 1977's Rumours.
With contributing members Lindsey Buckingham, Stevie Nicks, Christine McVie, and Mick Fleetwood all going through relationship troubles, Rumours lyrically documented the melodrama with sometimes vicious honesty.
Yet the impeccable songcraft and pristine harmonies created a soothing sonic backdrop for Fleetwood Mac's strife.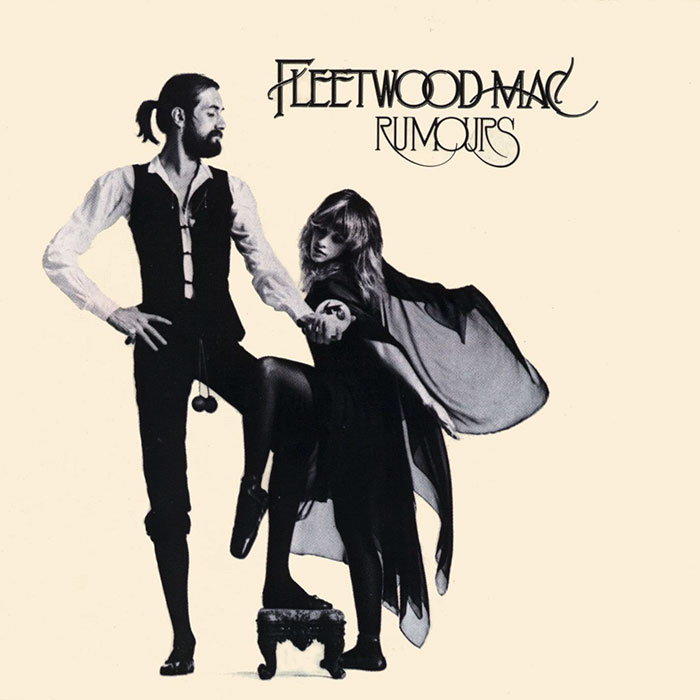 Daft Punk – Discovery
The French duo's 2001 sophomore album combined house music with funk, disco and synth-pop.
Songs like "One More Time" and "Harder, Better, Faster, Stronger" merged dancefloor-friendly beats with irresistible melodic hooks.
Daft Punk's robot alter egos pioneered the crossover between electronic music and pop, and sparked renewed mainstream interest in disco.
Discovery's slick production and inventive samples made it a touchstone for the burgeoning French house movement.
Miles Davis – Kind of Blue
This 1959 album exemplified Miles Davis' tranquil, modal approach to jazz improvisation in contrast to the dense complexity of bebop.
With an all-star quintet including John Coltrane and Cannonball Adderley, Kind of Blue emphasized melodic exploration based around scales rather than chords.
The session produced timeless numbers like "So What" and "Blue in Green" that demonstrated jazz's potential for subtle beauty through improvisation and atmosphere. Kind of Blue remains one of the most influential jazz albums ever.
Kendrick Lamar – GOOD KID M.A.A.D. CITY
Kendrick Lamar's major label debut album from 2012 showcased the rapper's cinematic storytelling centered around his youth in Compton.
Lamar's vivid lyrics depicted gang violence, trauma, temptation, and his own moral struggles over jazz-influenced beats.
With singles like "Swimming Pools (Drank)" and "Bitch, Don't Kill My Vibe," good kid, m.A.A.d city elevated Lamar as one of hip-hop's most profound and adventurous voices.
Its vivid narrative illustrating Compton's complexities resonated deeply.
MF DOOM and Madlib – Madvillany
This minimalist 2004 collaboration between producer Madlib and rapper MF DOOM spawned an underground rap classic.
Madlib's cleverly sampled beats perfectly complemented DOOM's abstract wordplay and humorous punchlines.
Songs like "Accordion" and "All Caps" forged a hypnotic sound that was warped yet welcoming. Due to DOOM's masked persona and elusive nature, the duo rarely performed live, making Madvillainy their singular shared studio creation.
Its left-field sensibility became massively influential on future alternative hip-hop.
Marvin Gaye – What's Going On
Marvin Gaye emerged as a mature artist with his passionate 1971 concept album tackling societal problems head-on.
Lyrically documenting the Vietnam War, racism, poverty, drug abuse, and environmental issues over lush orchestral soul, Gaye asserted himself as a visionary commentator.
What's Going On opened up new possibilities for message-driven soul music thanks to Gaye's compassionate wisdom and the Motown studio craft turning his vision into an iconic masterwork.
The Beatles – Rubber Soul
Marking a transition away from Beatlemania into more introspective realms, the Beatles' 1965 album Rubber Soul showed an exponential leap in songwriting and recording innovation.
Acoustic folk-rock numbers like "Norwegian Wood" mixed with pop gems like "Drive My Car" and Harrison's sitar-driven "Norwegian Wood," reflecting the group's growing sophistication and experimentalism in the studio.
Often considered the Beatles' first great album, Rubber Soul pointed towards their creative peak.
Nirvana – Unplugged in NY

This 1994 live album captured Nirvana stripping down their grunge sound in an intimate acoustic performance months before Kurt Cobain's death.
The setlist included melancholy reworkings of hits alongside inspired covers of David Bowie, Lead Belly and Meat Puppets.
Cobain's vulnerable vocals connected deeply with the small audience, and added resonance after his passing made Unplugged in New York a haunting swan song.
Two decades later, it remains one of rock's most unforgettable live documents.
Johnny Cash – At Folsom Prison
Johnny Cash's legendary 1968 live album forged an empathetic bond between performer and audience.
Recorded at Folsom State Prison itself, Cash interacted with inmates by dedicating songs like "Folsom Prison Blues" and sharing stories.
The raw, stripped-down country arrangements highlighted Cash's resonant baritone on career-defining tracks like "Cocaine Blues."
At Folsom Prison capture the Man in Black connecting through the power of music with those society left behind.
Kanye West – My Beautiful Dark Twisted Fantasy
After personal struggles, Kanye West released his magnus opus in 2010, mixing rap braggadocio with soul-baring confessionals.
Monumental singles like "Power" and "Runaway" were matched with opulent production mixing R&B, classical, and rock alongside hip-hop.
With an all-star guest list, My Beautiful Dark Twisted Fantasy found West crafting an artistic statement as grandiose as his ego, fusing sincerity and self-aware humor. It stands as one of hip-hop's boldest creative statements.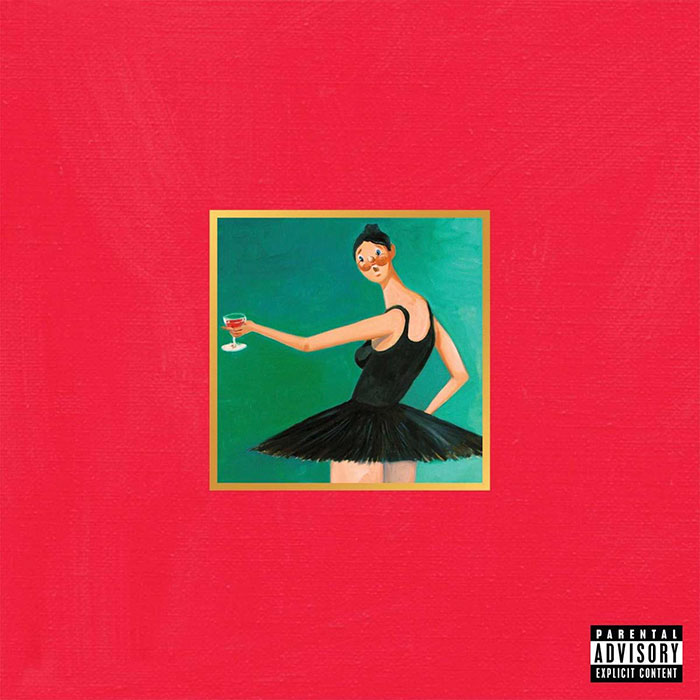 NIN – Downward Spiral
Nine Inch Nails' 1994 album wallowed in raw industrial-rock anguish. Following his mainstream breakthrough, Trent Reznor descended into decadence and depression, vividly chronicled through harsh electronics and snarled vocals.
Songs like "Closer" and "Hurt" channeled self-loathing and body horror into thrilling anthems.
The Downward Spiral became a millennial zeitgeist for Gen-X despair, cementing Reznor's position at the vanguard of industrial. Two decades later, its tortured catharsis still resonates.
Mars Volta – Deloused in the Comatorium
This 2003 debut by The Mars Volta offered an eruption of freewheeling prog experimentation in the post-punk era.
Inspired by the death of their friend Julio Venegas, Cedric Bixler-Zavala and Omar Rodriguez-Lopez crafted a conceptual opus spanning divergent genres.
With elusive lyrics and knotty time signature changes, De-Loused in the Comatorium nonetheless achieved rare emotional resonance amidst controlled chaos, forging the Mars Volta's reputation for uncompromising creativity.
Portishead – Dummy
This moody 1994 debut established Portishead at the forefront of trip-hop.
Baroque string samples and crackling beats mingled with Beth Gibbons' sensual, heartbroken vocals.
Songs like "Sour Times" and "Glory Box" forged atmospheric soundscapes tinted with a cinematic darkness.
Dummy pioneered trip-hop's blend of downtempo electronics with torch singer stylings, spawning a '90s subculture fascinated by the intersection of vintage and futuristic textures.
Run The Jewels – Run The Jewels Vol 2
On this 2014 album, the hip-hop duo of Killer Mike and El-P honed their formula of hard-hitting rap braggadocio atop El-P's dystopian production.
Incisive socially conscious rhymes tackled issues like police brutality and economic inequality without losing edge or attitude.
With guest spots from Zack de la Rocha to Travis Barker, Run the Jewels 2 showcased Killer Mike & El-P's creative chemistry, forging an iconic collaboration pairing fiery commentary with visceral beats.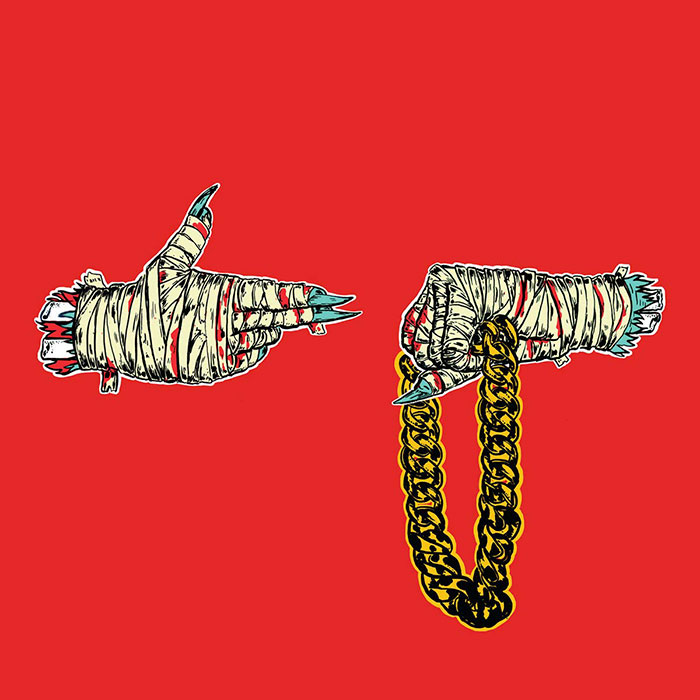 A Tribe Called Quest – Midnight Mauraders
This 1993 album crystallized A Tribe Called Quest's signature fusion of coolly intellectual jazz-rap.
Lyrically abstract yet musically accessible, Tribe's wordplay and turntablism floated over mellow samples referencing old-school hip-hop and classic R&B.
Midnight Marauders arrived during hip-hop's crossover into the pop mainstream, but stayed true to Tribe's funky underground roots.
Cuts like "Award Tour" and "Electric Relaxation" made it both a commercial success and creative peak.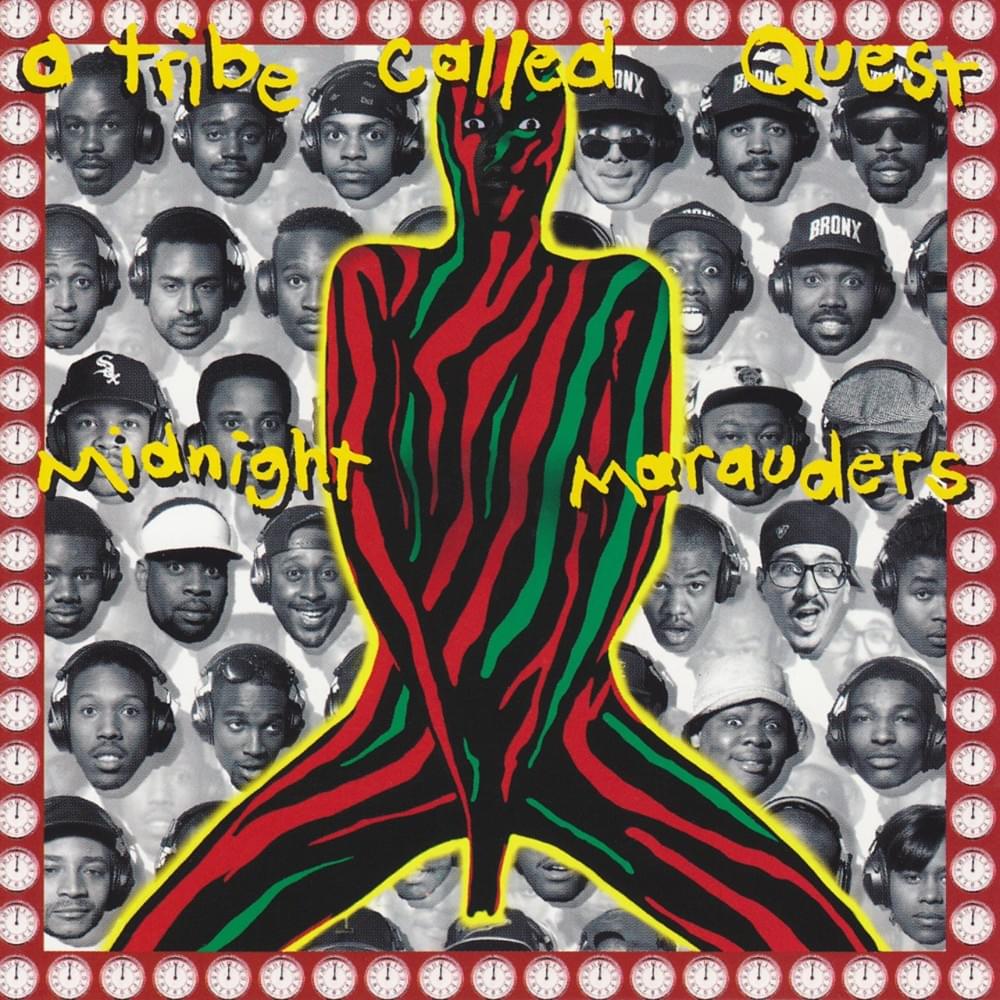 Nas – Illmatic
Nas' 1994 debut distilled raw street knowledge into pure hip-hop poetry on this succinct 10-track concept album.
With cinematic beats from Large Professor and DJ Premier complementing Nas' intricate lyrical portraits of Queensbridge projects, Illmatic matched gritty realism with artful execution.
Nas' verbal dexterity and verbal depictions of urban struggle were fully formed at age 20. Illmatic set new heights for lyrical sophistication that generations of rappers continue aspiring toward.
Pink Floyd – Dark Side Of The Moon
The landmark 1973 concept album that propelled Pink Floyd from cult act to global phenomenon.
Lyrically exploring madness and human frailty, Roger Waters' stark words found resonance amidst the band's spacious, textured psych-rock.
Instrumental interludes like "On the Run" and "The Great Gig in the Sky" flowed seamlessly amidst indelible tracks like "Money" and "Time."
A timeless meditation on mortality and meaning, it spent an astounding 937 weeks on the charts.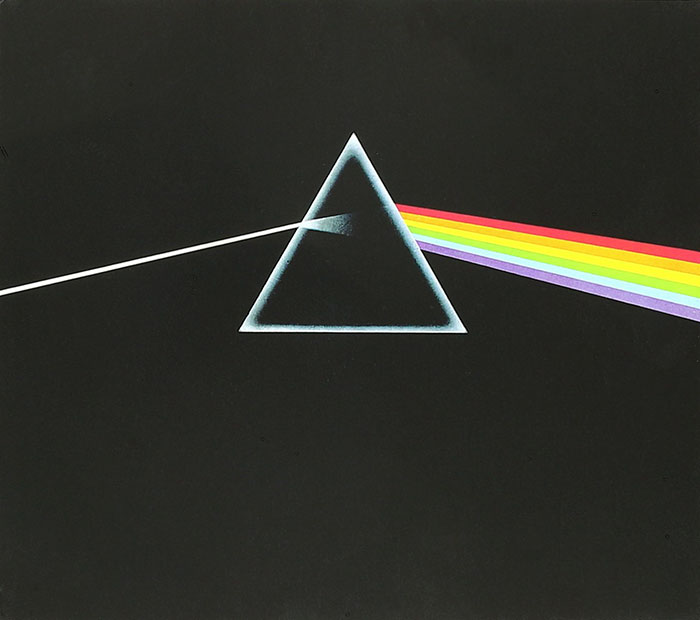 The Beach Boys – Pet Sounds
The Beach Boys transcended their surfer-pop image with 1966's Pet Sounds, a baroque pop masterwork reflecting Brian Wilson's spiritual crises and mental health struggles.
Intricate arrangements with orchestral embellishments and found sounds elevated introspective romantic tunes like "God Only Knows."
Pet Sounds' emotional lyrical themes of love, loss, and inner turmoil matched by elaborate production set a new bar for pop sophistication, profoundly influencing the Beatles and generations beyond.
Tool – Ænima
Tool's 1996 sophomore album built upon their heavy, hallucinatory alternative metal sound with more expansive song structures and philosophical themes.
Songs like "Forty Six & 2" dealt with spiritual transcendence amidst pounding rhythms, hypnotic riffs, and cryptic metaphors.
Threads of prog, psychedelia, and ritualistic tribalism were woven throughout Tool's intricate metal canvases.
Ambitious yet crunching tracks like "Stinkfist" and "Ænema" cemented Tool's reputation for creeping heavy music you can contemplate.
Arcade Fire – Funeral
The 2004 debut album by Montreal indie rockers Arcade Fire immediately established them as critical darlings, combining Baroque pop grandiosity with raw punk passion.
Lyrically obsessed with death and existential questions, Funeral met heavy subject matter with soaring melodies and anthemic climaxes, linked together song cycles and recurring musical motifs.
Cuts like "Neighborhood #1 (Tunnels)" and "Rebellion (Lies)" heralded an intense new voice in indie rock that felt remarkably fully formed right from the start.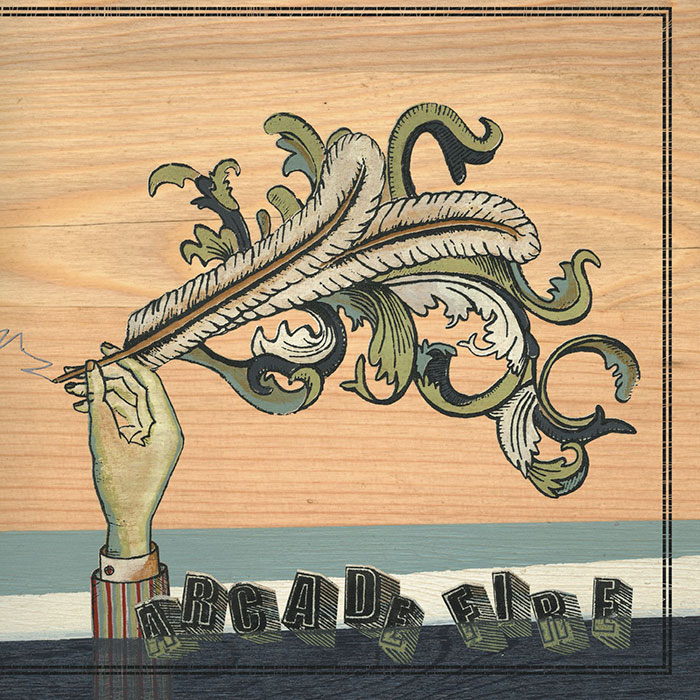 Led Zeppelin – Led Zeppelin IV
Led Zeppelin perfected their thunderous blues-rock sound on this 1971 album that made them global superstars.
From driving rockers like "Black Dog" to the acoustic balladry of "Going to California," it showed off the band's stylistic range.
But it was the iconic "Stairway to Heaven" that became their most celebrated epic, seamlessly joining pastoral folk and mystical lyrics to surgical hard rock power.
Led Zeppelin IV captured a band effortlessly bridging genres and generations.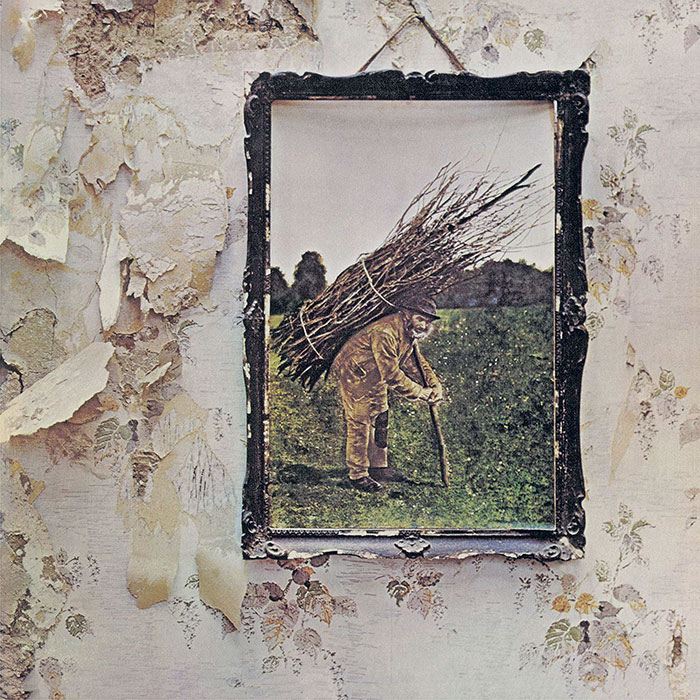 Queen – A Night At The Opera
Queen's 1975 fourth album found the British rockers reaching new heights of theatricality and experimentation.
The mock-operatic mini-epic "Bohemian Rhapsody" became their signature song, alongside eclectic cuts like the vaudeville-esque "Lazing on a Sunday Afternoon" and the hard rock "I'm In Love With My Car."
A Night at the Opera established Queen as sonic adventurers who could blend prog, pop, and metal into blockbuster glam rock, laying the template for their global stardom.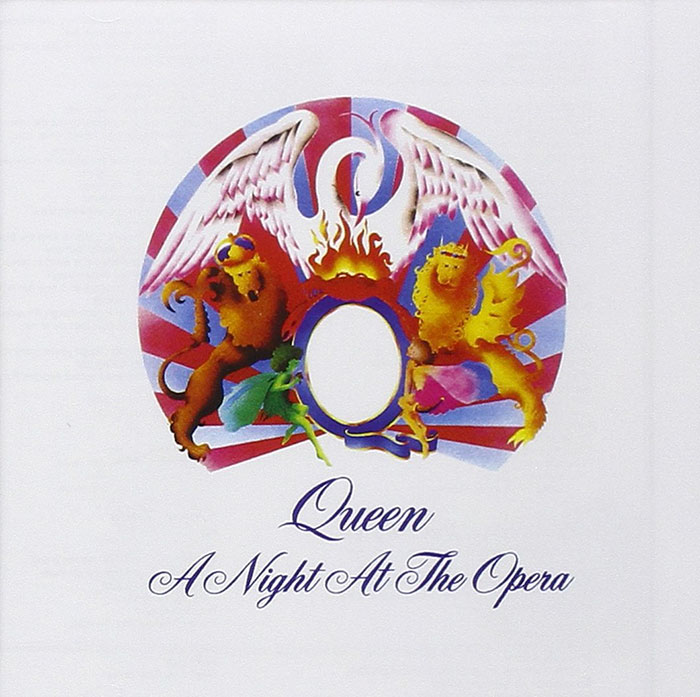 Ramones – Ramones
The 1976 debut album that birthed punk rock as it came to be known.
With buzzsaw guitars and melodic simplicity, Ramones stripped rock down to its essence on primitive blasts like "Blitzkrieg Bop."
Ramones crystallized punk's ideology of amateurism and attitude with snotty humor masking nihilism.
Clocking in at under 30 minutes, it was primitive by design. Ramones inspired legions of groups to follow its "louder harder faster" ethos.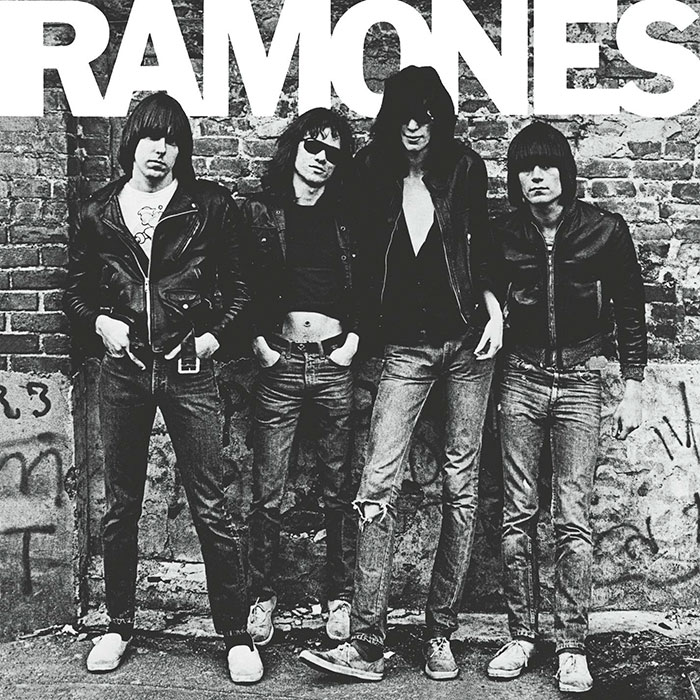 System of a Down – Toxicity
Released the week of 9/11, System of a Down's 2001 sophomore album resonated unexpectedly.
Songs like "Chop Suey!" and "Aerials" channeled the cultural chaos into chaotic metal fusing thrash, prog, and Armenian folk.
Serj Tankian's vocals careened between fragile melodies and abrasive screams.
Toxicity earned System mainstream popularity without compromising their eccentric style.
It captured the anxiety of its era in raw form and proved metal's durability amidst turmoil.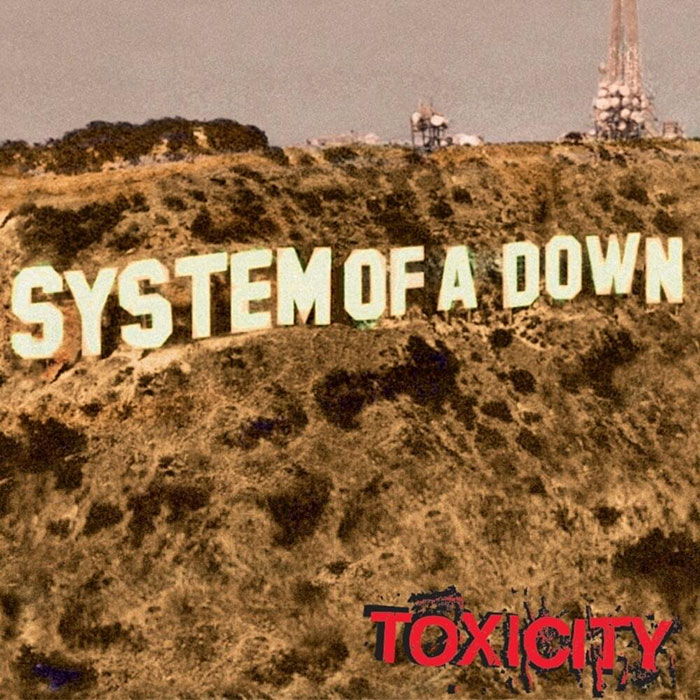 Michael Jackson – Thriller
The 1982 blockbuster that transformed Michael Jackson into the biggest pop star on the planet.
With iconic hits like "Billie Jean," Thriller became the best-selling album of all time.
Jackson and producer Quincy Jones expanded R&B with rock and disco elements while showcasing Michael's superstar talent as a dancer and vocalist.
Thriller remains the epitome of '80s pop blending commercial appeal with boundless creativity on an operatic scale.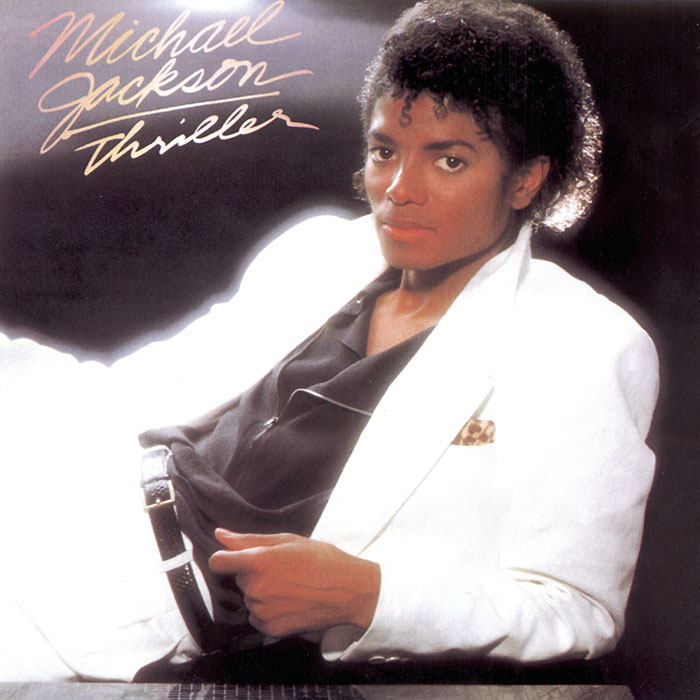 The Clash – London Calling
This sprawling 1979 double album found The Clash expanding beyond punk rock into reggae, ska, R&B, and classic rock.
Politically charged songs like "Spanish Bombs" and "Clampdown" tackled bleak subject matter with Joe Strummer's fiery delivery.
The diverse musical flavors showed a visionary band pushing boundaries.
The Clash's masterpiece redefined punk's boundaries and set a bar for socially conscious rock. Its 19 eclectic tracks never compromises The Clash's intensity.

Green Day – Dookie
Green Day's 1994 major label debut propelled pop punk into the mainstream with chugging guitars and snotty attitude.
Catchy singles like "When I Come Around" and "Basket Case" expressed adolescent angst with self-deprecating humor.
Dookie merged punk minimalism with rock hooks for the mainstream. It inspired innumerable imitators and introduced punk to a new generation.
Beneath the vocals about boredom and frustration, however, Dookie showed pop punk's lyrical depth.