May 27, 2016 | No Comments » | Topics: Linkage |
A Tribute To Man's Best Friend – Caveman Circus
16 Things Every Girl Does That They Refuse To Admit – Linkiest
Are You Thinking About Returning a Rescue Dog? – Dogster
Finding A Dream Job in Unlikely Places – Medium
Do You Like Fast Food? Well You Won't After You See This – Slip Talk
Tiny Baby Hamster Eats Treat With Cuteness Overload – Rant Pets
25 Behind-The-Scenes Secrets About "The Bachelor" – Quirly Cues
12 Mindfulness Quotes that Will Change the Way You Spend Your Life – Marc And Angel
5 Reasons You Know You Married The Right Person – Radass
17 ridiculous tweets about how to spend your money – Rare
Here are 10 reasons why working in a vet clinic is the best job in the world – Husky Lovers
Jocelyn Chew Swimsuit Photos in Vegas – G-Celeb
Guess the Anonymous Closeted Actor Who Hates His Fans – The Blemish
Bunny Was Born Unable To Hop – So Her Family Got Her A Rainbow Wheelchair – The Dodo
Drunk Russian Guy Gets into Fight with His Own Reflection – Regretful Morning
X-Men Memes Are So Hot Right Now (gallery) – World Wide Interweb
The Biggest Comebacks in NBA Playoffs History – Gunaxin
Movie Review: X-Men: Apocalypse – Double Viking
Thank God Its Friday (28 Photos) – Bad Sentinel
May 27, 2016 | No Comments » | Topics: Smile |
May 27, 2016 | No Comments » | Topics: Cute |
Shark begging to be pet 
May 27, 2016 | No Comments » | Topics: Life |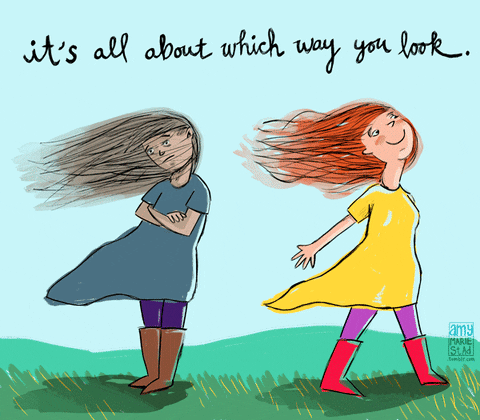 May 26, 2016 | No Comments » | Topics: Linkage |
Crow Refuses To Leave The Man Who Saved His Life – The Dodo
Feed Your Brain With These Fascinating Facts – Caveman Circus
19 Funny Comics That Only True Introverts Will Understand – Linkiest
17 Things You'll Remember From Your Childhood If You're 30 Now! – Quirly Cues
He Spent An Entire Year Photographing A Cave To Capture One Of The Most Beautiful Things I've Ever Seen – Slip Talk
Penguins Wearing Sweaters Are Everything You Need Today – Rant Pets
We have been greeting dogs the wrong way forever. Here is how it should be done – Husky Lovers
Little girl teaches a rhino just her size how to walk next to her and it's so darned cute – Rare
Amber Heard Divorcing Johnny Depp, $400M at Stake With No Prenup – The Blemish
10 Kids With Bizarre Names From Their Celebrity Parents (Photos) – Radass
 21 Pet Owners Who Are Doing it Right – Leenks
34 Sinful Pics of Gianne Albertoni – Regretful Morning
Ten Scariest Movie Drug Dealers – Gunaxin
Danielle K Sharp is not at all ashamed to wear that birthday suit – Bad Sentinel
Mel Gibson Actually Turned Down a Substantial Role in the Marvel Cinemtatic Universe – Double Viking
Morning Workout Motivation (15 Photos) – Suburban Men
Oilvia Munn, Camren Bicondova and Other Random Ladies – G-Celeb
May 26, 2016 | No Comments » | Topics: Culture |
How do you get to school each day? Perhaps your parents drive you, you walk a few blocks on solid concrete, or you take the air conditioned bus with leather seats and 100% protection against the elements. These are the normal means of transportation to school that make your life so much easier but are often taken for granted.
School is important all over the world, including areas where paved roads and public transportation do not exist. Children living in rural or poverty-ridden areas face a much more treacherous trek to school each morning, but somehow these inspirational kids get up the courage and strength to make the trip day after day.
What if it took you 5 hours to travel to school each way, would you be willing to make the trip? Children in Gula, China do it. And they are not the only students around the world willing to face a few risks in order to reap the rewards of an education.
Here we detail 20 of the most dangerous and unusual journeys students must take in order to make it to class on time.
Lebak, Indonesia 
Children walk, or rather climb, across a damaged suspension bridge to get to school.
May 26, 2016 | No Comments » | Topics: Animals |
The Dogbrella
Available at: Amazon
Dog Peek
Image credits: houzz.com
May 26, 2016 | No Comments » | Topics: Life |
"Every morning we are born again. What we do today is what matters most."  —" Siddhartha Gautama
I think we've all hit a point in our lives when we realize that our life isn't the way we want it to be.
Have you? Have you ever wondered, "what am I doing with my life?"
Usually this happens because we coast through some parts of our life, and without realizing it, end up in situations that leave us feeling unsatisfied.
I'm not talking about depression (though this can turn into depression). The feeling is more like a lack of excitement about what you're doing with your life that manifests itself as a strong dissatisfaction. Life becomes stale. You just feel like your wasting your time, like there are better things out there for you that you just haven't found. You don't really know what these things are or how to get them, but you know they exist.
The problem is that you're afraid to shake things up because you don't want to ruin what you already have for something that's unknown.
The Roller Coaster of Life
Life happens—¦fast (especially in a haze of drinking and partying that is college). And when times are good, you can't imagine living any other way. You feel like you've figured it out, but eventually good times turn to bad times for no particular reason. It's because we live in a world of constant change. Life is a roller coaster.
The key to living life is embracing this concept of constant change. It's knowing that good times are fleeting and so are bad. It's learning how to appreciate the good times without becoming attached to them and being able to learn from the bad times without getting discouraged. It's about being comfortable with change and being okay with reinventing yourself if you need to.
May 25, 2016 | No Comments » | Topics: Linkage |
Stray Dog Walks Into Police Station, Gets A Job – Husky Lovers
A Few Answers To Questions You Always Wondered About – Caveman Circus
Over 25 Shocking Photos That Will Make You Feel Ashamed To Be A Human – Linkiest
Boxer's Reaction When His Owners Pick Him Up From Doggy Day Care is Not What You'd Expect – Rant Pets
When Should You Start Worrying About Buying a House if You're Young and Broke? – VICE
Animal Rescue Has Led Me to the Great Love of My Life – Dogster
Here's my secret weapon: I read – Medium
7 Tips To Clean Your Kitchen That Truly Work! – Quirly Cues
These People Woke Up To Something Licking Their Tent. They Were Terrified When They Found Out What It Was – Slip Talk
College students are demanding changes to grades and midterms for an unbelievable reason – Rare
Christina Milian's Booty In Yoga Pants – G-Celeb
Rescue Dog Gets To Go On The Most Epic Outdoor Adventures Now – The Dodo
There's An Ice Cream That Cures Hangovers So Now We Can Drink More! – Radass
The Snapchat Economy Runs On Hot Tubs, Selfies, And Whey Protein – Bloomberg
Man Who Is Never Getting Laid Again Rubbed Chili Pepper On His Gf's Tampon And Filmed Her Reaction – The Blemish
Ten Most Unlikely '80s Movie Heroes – Gunaxin
Intriguing New 'Rogue One' Character Names and Details Revealed – Double Viking
Celebrities As Food (gallery) – World Wide Interweb
The Ariel Nomad is Now Available for Your Off-Roading Fun (10 Photos) – Suburban Men
May 25, 2016 | No Comments » | Topics: Heartwarming |
Sometimes, all it takes is a loving hand from someone who understands what you've gone through. Two dogs, Sammie and Simon, were rescued two weeks apart, from two different shelters in South Carolina. 
Sammie is a 4-month-old puppy who has been brutalized since he was born, and was spray-painted, dragged by a car, and shot. Simon, is a 1-year-old border collie who is still recovering from a terrible experience or his own, at the hands of his previous owner. 
When the dogs met at a veterinary clinic this week, it only took a few seconds for them to understand each other. 
Sammie was laying on the table,and Simon gently lifted his hand to the operating table and rested it on Sammie's. It appeared that Simon was comforting a fellow survivor.