October 5, 2015 | No Comments » | Topics: Linkage |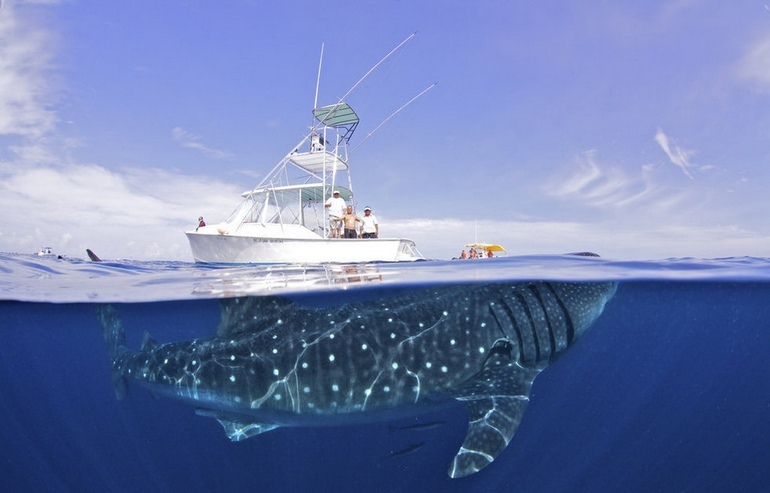 Once in a lifetime photos (gallery) – Leenks
A Damn Fine Collection Of Fascinating Photos – Caveman Circus
Plastic Surgery That Left These Celebs Unrecognizable – Daily Lifestyle
Hollywood's 20 Prettiest Women of 2015 – Scribol
5 Bizarre Realities Of My 'Sex Change' You Don't See On TV – Linkiest
Kick Start The Week With Some Fun-Filled And Fascinating Facts – Bro My God
The Biggest Sports-Related Conspiracy Theories – Ranker
Christina Milian Bikini Photos in Miami – G-Celeb
Men Rescue A Woman From Her Abusive Husband (video) – Leenks
'Extreme Phone Pinching' Is The New Challenge That Has Taken The Internet By Storm – Mandatory
30 Ridiculously Hot Instagram Photos Of Niykee Heaton – Regretful Morning
Watch: McDonald's reveals what's in their french fries – Telegraph
Girls of Instagram: Vivian Kindle (45 Photos) – Radass
40 Most Touching Photos Ever Taken – Classy Bro
Jennifer Lawrence Pees In Sinks, Apparently – The Blemish
Makeup disasters that are not so easy on the eyes (34 Photos) – Bad Sentinel
Cool online game of the week: Agario
October 5, 2015 | No Comments » | Topics: Overflow |
October 5, 2015 | No Comments » | Topics: Animals, Dogs, Uplifting |
On May 6, 2014, nine beagles had a very special day. One that would change their lives forever.
Each of these nine beagles has spent its entire life in a cage at a laboratory. Until this day, these beagles had never known a kind touch, been loved, or felt safe. They didn't have names, just federal ID numbers.
October 5, 2015 | No Comments » | Topics: Animals, Cats, Story |
This cat might have a bigger heart than some humans. Meet Scarlett the cat who became a world famous mother in 1996 when she selflessly walked through flames to rescue all five of her kittens from a burning building.
Scarlett's sire and dam are unknown. She was probably born in June or July 1995. As a stray cat, Scarlett probably had her first litter at about eight months. If the kittens were her first litter, she was probably about nine months old—the equivalent of the early teens for humans—when she became a heroine.
On March 30, 1996, Scarlett and her five kittens were in an abandoned garage allegedly used as a crack house in Brooklyn when a fire started. The New York City Fire Department responded to a call about the fire and quickly extinguished it. When the fire was under control, one of the firefighters on the scene, David Giannelli, noticed Scarlett carrying her kittens away from the garage one by one. Scarlett herself had been severely burned in the process of pulling her kittens from the fire. Her eyes were blistered shut, her ears and paws burned, and her coat highly singed. The majority of her facial hair had been burnt away. After saving the kittens she was seen to touch each of her kittens with her nose to ensure they were all there and alive, as the blisters on her eyes kept her from being able to see them, and then she collapsed unconscious.
October 5, 2015 | No Comments » | Topics: Animals, Cute, GIF |
Dolphin retrieves dropped phone in the Bahamas 
October 2, 2015 | No Comments » | Topics: Smile |
October 2, 2015 | No Comments » | Topics: Animals, Funny Pictures |
October 1, 2015 | No Comments » | Topics: Linkage |
Syrian refugee carries his puppy 300 miles to safety in Greece – Leenks
This Dutch Charity Fulfills The Last Wishes Of The Dying – Caveman Circus
Halloween Costumes 2015: Top 60 Most Offensive Costumes – Linkiest
Shower Thoughts: What Aliens Will Learn About Humans Through Movies – Bro My God
The 20 Most Beautiful Actresses Of All Time…Agree Or Disagree??? – Scribol
Carmella Rose should definitely be on your radar – G-Celeb
63 Celebrities Recall Their First Concert Memories – Vulture
Why do prescription drugs costmore in the US? – Hopes And Fears
The Biggest Military Wastes of Money – Ranker
Heart Vs. Brain: Funny Webcomic Shows Constant Battle Between Our Intellect And Emotions – Bored Panda
This Private Jet Is More Luxurious Than Most Apartments (9 Photos) – Radass
Pamela Anderson Describes Playboy Mansion Sex Parties as 'Amazing' – The Blemish
Google's Cute Cars And The Ugly End Of Driving – Buzzfeed
The 32 Hottest Celebs To Appear In Playboy – Regretful Morning
Baseball Announcers Are Rude As Hell To Sorority Girls Taking Selfies – Digg
Take a look at some of the baddest homes money can buy (21 Photos) – Bad Sentinel
October 1, 2015 | No Comments » | Topics: Overflow |
October 1, 2015 | No Comments » | Topics: Animals, Humanity |

When this dying dog rescued from the streets of India was originally found he looked like a lost cause, as well as the saddest creature you've ever seen. The organization Animal Aid Unlimited came to the dog's rescue just two-months ago in hopes of saving his life and making it worth living again.
When he was first found on the side of the road, the poor pup was starving, dehydrated, suffering from mange and had not experienced any human contact in a long time. A spokesperson for Animal Aid Unlimited said, "He was so exhausted and inward."
As soon as the dog arrived at the rescue facility they hooked him up to an IV and began treating his many infections. It took 10 days for the dog's skin to heal, at which point the real transformation began to take place.
The results of his transformation are unbelievable. To think this is the same dying dog rescued from the streets only two months before is not only shocking but also inspirational.