October 12, 2016 | 1 Comment » | Topics: Dogs, Heartwarming, Video |
Sometimes, Christmas comes early. At a California animal shelter this year, it did for a lucky dog. On December 10th, one pit bull puppy got the second chance at life he so desperately needed.
Carson Animal Care Center is an animal shelter that serves Los Angeles, CA and the surrounding areas. It's also the home to many abandoned dogs and cats. Carson's pit bull population is often passed over for other adoptable animals, thanks to rampant pervasive pit bull discrimination. Sadly, Carson is a high-kill shelter.
Pit bulls are mistaken for an aggressive breed, but young Benny is quite obviously just the opposite. Shelter workers described him as timid and even shy – and for weeks, no one gave him a second glance. The sweet boy was essentially sitting on death row.
That is, until a rescuer spotted the gorgeous dog and decided to give him the home he deserved. If there's one thing I'm sure of, it's that Benny won't stay shy for long – we've seen rescue dogs transform right before our eyes in the past!
You can find out more about the animals still waiting for their forever home at theCarson Shelter Facebook page.
October 12, 2016 | 1 Comment » | Topics: Cats, Heartwarming |
A two-year-old shelter cat named Edward never had a loving family to call his own. But little did he know that someone was out there who needed him more than he needed them.
Iona had made a trip to the Montgomery County Animal Shelter in Conroe, Texas with her son. Her cat of 10 years had just passed away. After looking for a new companion, she spotted Edward, and instantly knew he was the one for her. "The way he cuddled upon my shoulder reminded me of the cat I'd just lost," she recalls.
Barbara Bates, the adoption coordinator for the animal shelter, was there with her camera when this rare incident of 'love-at-first-sight' happened, right there in the lobby of the red-brick building.
"It just filled my heart," Bates says about the scene. "The kitty just snuggled right up to her."
"I said, 'Iona, do you mind if I take your picture?' And she said, 'Honey, I sure hope I don't break your camera.'"
Bates' camera turned out fine, but I wouldn't be surprised if a few hearts broke upon seeing this tender moment captured that day:
"[This] photo tells me Edward immediately sensed that Iona had lots of love and security to offer him," Bates says.
"To me, an animal gives you life, that a person can't, or material things can't.
"You come home from a stressful day, and they want to kiss on you. It just makes everything bad go away. So it just touched my heart."
Looks like Iona will have a new favorite picture of hers to treasure.
October 12, 2016 | No Comments » | Topics: Humanity |
Instead of expecting expensive wedding gifts like many brides, Leigh Clark asked friends and family to spread a little love around the local community. And the results were incredible.
Leigh told the Huffington Post: "The world had given us something we both spent a lifetime looking for — true love. The best thing we could do was to spread kindness through our wedding."
Friends and family loved the idea. Bridesmaid Emily Schairer (and daughter Chloe) donated pet supplies to a local animal shelter.

October 12, 2016 | No Comments » | Topics: Uncategorized |
My friend sent me this fresh song from 90s hip hop duo Camp Lo and LA's 13 piece band The Urban Renewal Project. It sounds like a mix between the Gorillaz and Sugarhill Gang. 
October 11, 2016 | 1 Comment » | Topics: Animals, Cats, How To |
Step one: Find a branch
It all started when I brought this branch home from a local park that was devastated by high winds that downed a ton of trees. Ramon was immediately interested.
October 11, 2016 | No Comments » | Topics: Heartwarming, Parenting |
Alistair Campbell is a (great) dad from Taupo, New Zealand. His 6-year-old daughter Charlotte is hearing impaired, fully deaf in her left ear, and with a limited ability to transmit sound to her brain from her right. She had her first cochlear implant put in when she was four, and just recently had to go back to the hospital to have another put in. Still, her dad was determined for her not to feel like an outsider because of her condition, so he booked his own appointment, except his was at the tattoo parlor.
Alistair, who previously had no tattoos, shaved his head and had a realistic tattoo of a cochlear implant inked on his scalp. When asked why he did it, he told the New Zealand Herald,
"My love for her really. Hey, my hair can grow back."
It really is a sweet gesture. He can go about his life with no one the wiser, but any time he wants to reconnect with his daughter, all he has to do is bust out the razor. What a brilliant dad hack.
Charlotte's diagnosis didn't come as a surprise – her mother Anita has used a cochlear implant too, and her brother has hearing aids. Now the whole family matches. What's more, Anita says that the implants have had a wonderful effect on her, transforming her from someone who would keep to herself to "pretty much a social butterfly." Of course, it can't hurt that she has some kickass parents.
October 11, 2016 | 2 Comments » | Topics: Writing |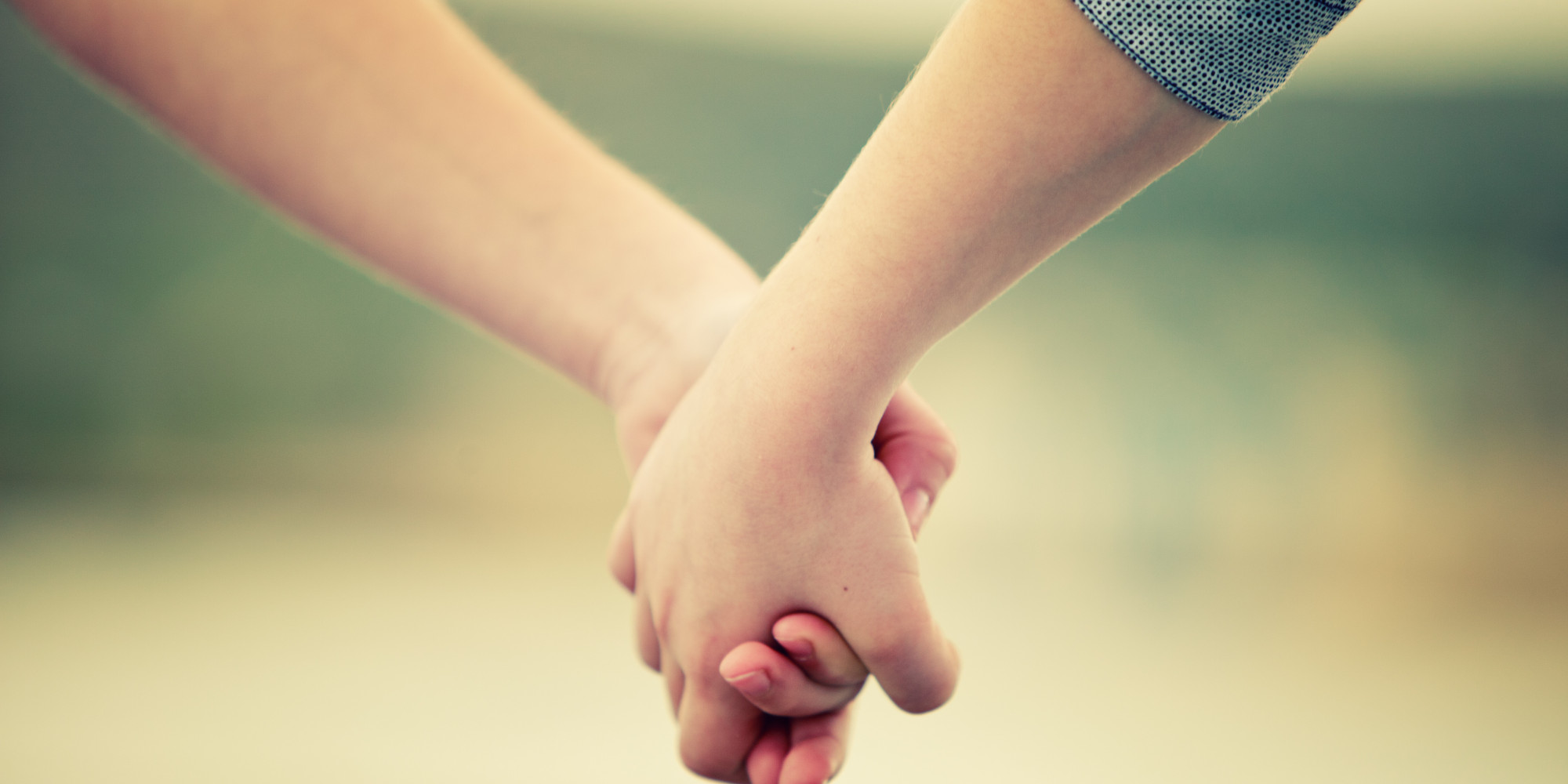 Son, love is… strange. The very first time you ever feel it, it's like a whole new world has been opened. Your head starts spinning like a propellor on a plane, your heart soaring just like that aircraft. You can construct beautiful sentences in your head, but the second you start talking to this girl, they get jumbled up and you end up stammering out a combination of mixed up words. Those words start winding around your brain and pulling a knot, making it impossible to think, and you eventually end up walking away, your cheeks as red as the blood that your heart is pumping through your body at a million beats per second. And it's beautiful.
Then years go by and love changes. Love warps and stretches until you don't even recognize it as the thing you felt back when you were 13. You look at this girl, and see the most beautiful thing on earth. Every time you see her you still get that feeling. The soaring, spinning feeling. It never leaves you, just fades away. Now love brings a smile to your face, a warm feeling to accompany the soaring in your heart, and the spinning slows down. You'd walk to the ends of the earth for her. You'd take a bullet for her in a heartbeat, and you know that this is the girl you want to spend the rest of your life with.
You live out your lives together, and after so many years the feeling you got when you first saw her still comes up occasionally, but it's almost been completely replaced with another. It's a feeling of contentment, almost. You know that you made the right decision, and your heart is bursting with love for this woman. A feeling that will never go away, not until the end of time.
You look at your wife, your anchor, the mother of your children, your other half, and you can't imagine life without her. You squeeze her hand one last time before she closes her eyes for the last time. You can feel a part of you being ripped out of your heart, but yet, it's still there. Now love is different. Love is a gallery of memories. You love your children, but nothing will ever compare to the love you felt for your wife. And the feeling is still there, buried under layer after layer of sadness. Regret. Wishing you could have done more. But love tells you that you did everything you could. It tells you she was happy.
by lemmy13 
October 10, 2016 | No Comments » | Topics: Life |
October 10, 2016 | No Comments » | Topics: Funny Pictures |
October 10, 2016 | No Comments » | Topics: Life |
By Koty Neelis
You're never alone.
The great thing about traveling is that even when you're traveling through unfamiliar landscapes, surrounded by people you don't know, you're never truly alone. People are generally welcoming and friendly everywhere you go and striking up a conversation with someone can turn a stranger into a friend within minutes.
The world is a lot less scary than we think.
Often, the idea of traveling can seem overwhelming and frightening. It pushes us out of our comfort zone and forces us to interact with the world in a different way than we're used to. By traveling the world you realize that people are mostly the same everywhere – good and kind and not out to harm you.
You can survive with a lot less than you think.
It's easy to over pack for any trip but many times when you're traveling you realize you only needed about half of what you actually brought. A great idea is to look up packing lists on your tablet for the region you'll be visiting and reading what other travelers recommend. Pack your suitcase or backpack then look at what you have and eliminate anything unnecessary. You'll thank yourself later when you want more room to bring home gifts.
You learn how to rely on others.
We're so used to being independent adults taking care of ourselves but traveling is the one experience that brings us back to a childlike state. Everything is new and unknown and you look at everything with a sense of wonder and curiosity. You ask for directions or tips on where to go around town and realize a big part of your journey is relying on the kindness of strangers.