October 11, 2016 | No Comments » | Topics: Heartwarming, Parenting |
Alistair Campbell is a (great) dad from Taupo, New Zealand. His 6-year-old daughter Charlotte is hearing impaired, fully deaf in her left ear, and with a limited ability to transmit sound to her brain from her right. She had her first cochlear implant put in when she was four, and just recently had to go back to the hospital to have another put in. Still, her dad was determined for her not to feel like an outsider because of her condition, so he booked his own appointment, except his was at the tattoo parlor.
Alistair, who previously had no tattoos, shaved his head and had a realistic tattoo of a cochlear implant inked on his scalp. When asked why he did it, he told the New Zealand Herald,
"My love for her really. Hey, my hair can grow back."
It really is a sweet gesture. He can go about his life with no one the wiser, but any time he wants to reconnect with his daughter, all he has to do is bust out the razor. What a brilliant dad hack.
Charlotte's diagnosis didn't come as a surprise – her mother Anita has used a cochlear implant too, and her brother has hearing aids. Now the whole family matches. What's more, Anita says that the implants have had a wonderful effect on her, transforming her from someone who would keep to herself to "pretty much a social butterfly." Of course, it can't hurt that she has some kickass parents.
October 11, 2016 | 2 Comments » | Topics: Writing |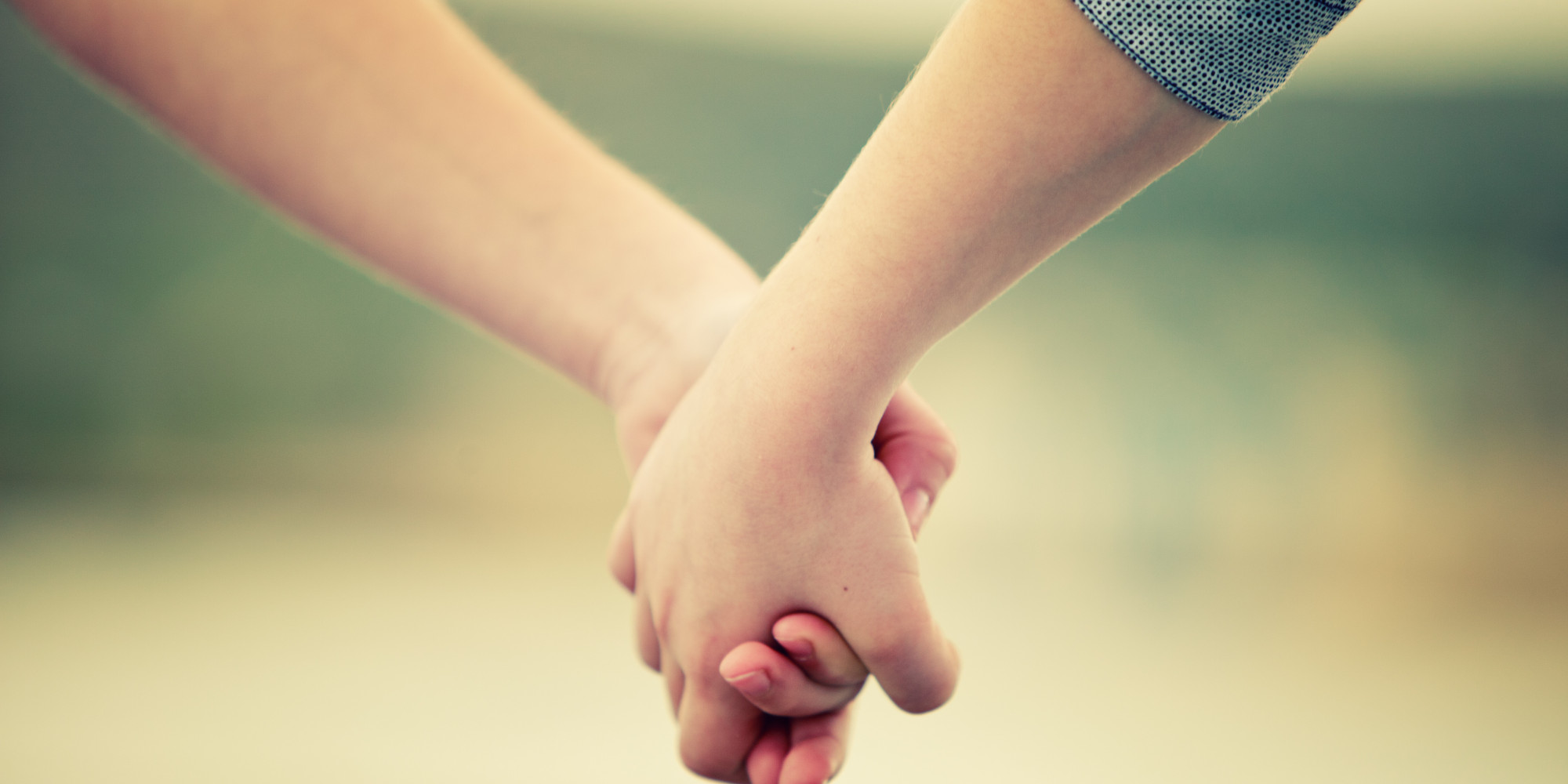 Son, love is… strange. The very first time you ever feel it, it's like a whole new world has been opened. Your head starts spinning like a propellor on a plane, your heart soaring just like that aircraft. You can construct beautiful sentences in your head, but the second you start talking to this girl, they get jumbled up and you end up stammering out a combination of mixed up words. Those words start winding around your brain and pulling a knot, making it impossible to think, and you eventually end up walking away, your cheeks as red as the blood that your heart is pumping through your body at a million beats per second. And it's beautiful.
Then years go by and love changes. Love warps and stretches until you don't even recognize it as the thing you felt back when you were 13. You look at this girl, and see the most beautiful thing on earth. Every time you see her you still get that feeling. The soaring, spinning feeling. It never leaves you, just fades away. Now love brings a smile to your face, a warm feeling to accompany the soaring in your heart, and the spinning slows down. You'd walk to the ends of the earth for her. You'd take a bullet for her in a heartbeat, and you know that this is the girl you want to spend the rest of your life with.
You live out your lives together, and after so many years the feeling you got when you first saw her still comes up occasionally, but it's almost been completely replaced with another. It's a feeling of contentment, almost. You know that you made the right decision, and your heart is bursting with love for this woman. A feeling that will never go away, not until the end of time.
You look at your wife, your anchor, the mother of your children, your other half, and you can't imagine life without her. You squeeze her hand one last time before she closes her eyes for the last time. You can feel a part of you being ripped out of your heart, but yet, it's still there. Now love is different. Love is a gallery of memories. You love your children, but nothing will ever compare to the love you felt for your wife. And the feeling is still there, buried under layer after layer of sadness. Regret. Wishing you could have done more. But love tells you that you did everything you could. It tells you she was happy.
by lemmy13 
October 10, 2016 | No Comments » | Topics: Life |
October 10, 2016 | No Comments » | Topics: Funny Pictures |
October 10, 2016 | No Comments » | Topics: Life |
By Koty Neelis
You're never alone.
The great thing about traveling is that even when you're traveling through unfamiliar landscapes, surrounded by people you don't know, you're never truly alone. People are generally welcoming and friendly everywhere you go and striking up a conversation with someone can turn a stranger into a friend within minutes.
The world is a lot less scary than we think.
Often, the idea of traveling can seem overwhelming and frightening. It pushes us out of our comfort zone and forces us to interact with the world in a different way than we're used to. By traveling the world you realize that people are mostly the same everywhere – good and kind and not out to harm you.
You can survive with a lot less than you think.
It's easy to over pack for any trip but many times when you're traveling you realize you only needed about half of what you actually brought. A great idea is to look up packing lists on your tablet for the region you'll be visiting and reading what other travelers recommend. Pack your suitcase or backpack then look at what you have and eliminate anything unnecessary. You'll thank yourself later when you want more room to bring home gifts.
You learn how to rely on others.
We're so used to being independent adults taking care of ourselves but traveling is the one experience that brings us back to a childlike state. Everything is new and unknown and you look at everything with a sense of wonder and curiosity. You ask for directions or tips on where to go around town and realize a big part of your journey is relying on the kindness of strangers.
October 7, 2016 | No Comments » | Topics: Smile |
October 7, 2016 | No Comments » | Topics: Animals, Cute |
When Imichi, a tiny tabby kitten, was rejected by her mother she was taken in by Ponzu, a golden retriever, and Jessiepon, his owner. Jessiepon is best known for turning her previous cat, Wasabi-chan, into an Internet sensation; after Wasabi-chan died suddenly last year, Jessiepon decided to open her home to this rescue kitty. From the looks of Jessiepon's Instagram, though, it seems the rescue might have been Ponzu's idea.
The dog struck up an immediate friendship with Imichi, treating Imichi like a puppy and playing with her constantly once she regained her strength. Jessiepon has started chronicling the animals' friendship in photos, and the two appear to be inseparable — and very, very loving.
October 7, 2016 | No Comments » | Topics: Photography |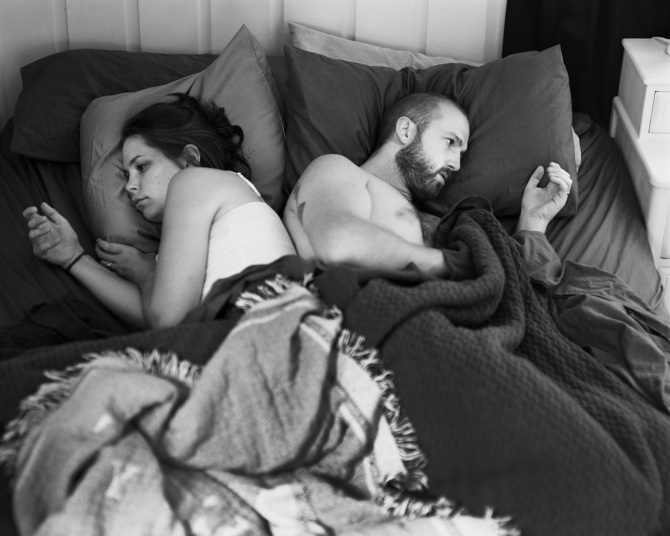 To show how physically disconnected people have become, photographer Eric Pickersgill has released a series of photos from everyday life with one minor adjustment: all electronic devices have been removed.
Pickersgill started the project after making a few observations about a family sitting next to him in a café.
"Family sitting next to me at Illium café in Troy, NY is so disconnected from one another. Not much talking. Father and two daughters have their own phones out. Mom doesn't have one or chooses to leave it put away. She stares out the window, sad and alone in the company of her closest family. Dad looks up every so often to announce some obscure piece of info he found online. Twice he goes on about a large fish that was caught. No one replies. I am saddened by the use of technology for interaction in exchange for not interacting. This has never happened before and I doubt we have scratched the surface of the social impact of this new experience. Mom has her phone out now.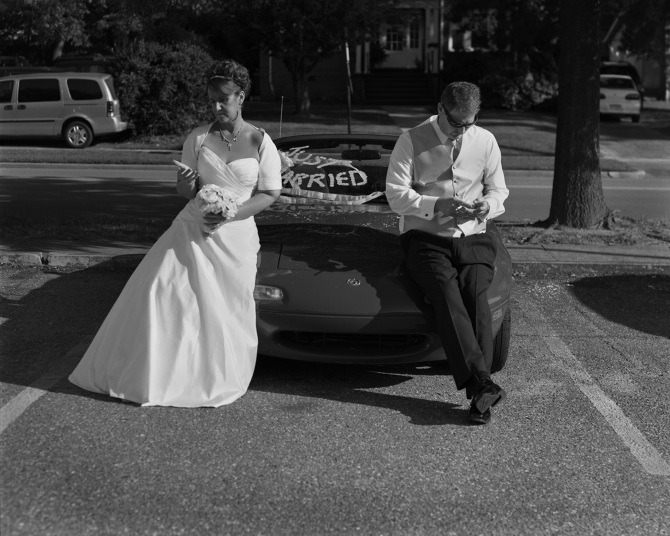 October 6, 2016 | No Comments » | Topics: Humanity |
They say that when you give of yourself, a part of you will live on in the person you have helped.
That is quite literally the case for James Harrison, a 78-year-old from Australia's central coast, who has saved 2 million Australian babies by donating his blood plasma.
In 1951, at 14 years old, Harrison had a chest operation during which one of his lungs was removed. After the surgery, his father told him that while on the operating table, Harrison had received 13 liters of blood from a total stranger, saving his life. He vowed to become a blood donor himself when he came of age.
Aged 18, Harrison began donating blood every few weeks and over the course of 60 years he has donated more than 1,000 times. But that's not all.
October 6, 2016 | No Comments » | Topics: Animals, dog, Uplifting |
Photographer Guinnevere Shuster of the Humane Society of Utah came up with a fantastic idea for helping dogs get adopted: the doggy photo booth. Her photos of the dogs do a much better job at capturing their personalities than standard snapshots, and the results have been impressive: 93.26% of the dogs are now finding new homes. The photo booth-style portraits are able to show multiple facets of a dog's personality through four pictures of each puppy. Here are some of the portraits that have been shared so far:
Teton
"We think TETON might be part bat, part piggy and part Pittie or a character you might find in a children's book. He makes adorable snorting noise while trying to shower you with kisses and hugs"